— -- A gas tank truck explosion collapsed large parts of a Mexico City maternity and children's hospital today, leaving two dead and dozens injured.
Earlier, officials including Mexico City Mayor Miguel Angel Mancera and Fausto Lugo, the head of Mexico City Civil Protection, reported that seven people had been killed. They later revised the number down to two dead in the explosion and aftermath.
The explosion led to the collapse of 30 percent of the hospital building and the injuries to at least 54 people, including 22 children, according to Mancera.
Not all the injuries were serious, Mancera said, adding that many of those injured were hit with flying glass after the explosion.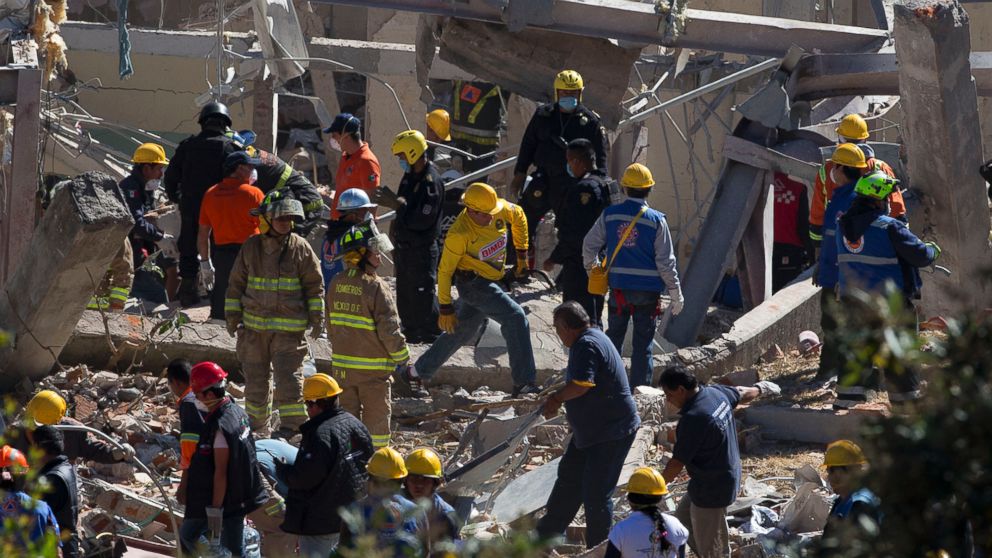 Ismael Garcia, 27, told the AP he ran towards the hospital after hearing the blast.
"Fortunately, we were able to get eight babies out," he said.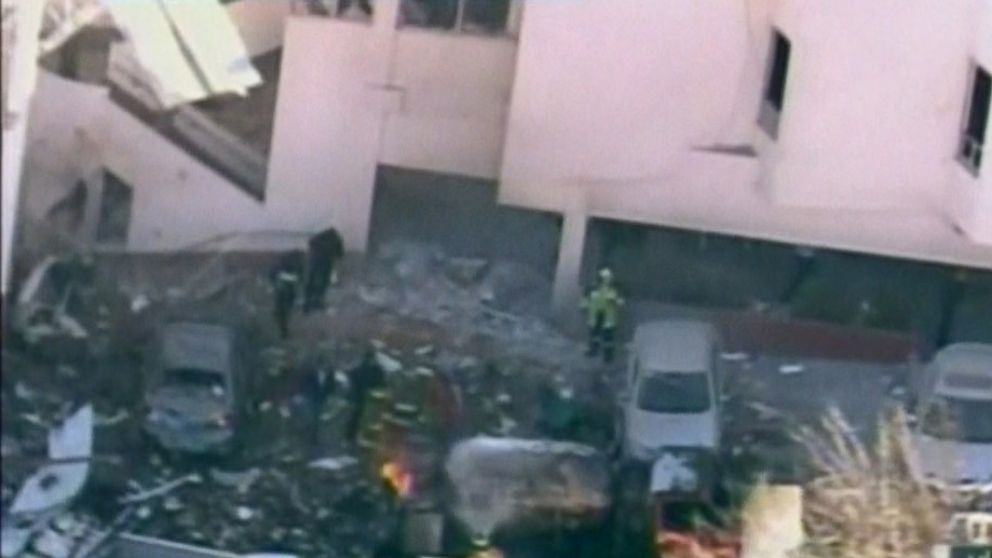 Borough chief Adrian Rubalcava posted dramatic photographs of the scene on Twitter just after the explosion and called for more ambulances to help transport the injured to other hospitals.
Rubalcava also posted pictures that appeared to show rescue teams with dogs arriving at the site of the explosion.
The explosion happened after gas leaked out of a fuel truck during a delivery to the hospital's kitchen, the AP reported.
"The hose broke. The two gas workers tried to stop it, but they were very nervous. They yelled for people to get out," said Laura Diaz Pacheco, a laboratory technician, according to the AP.
"Everyone's initial reaction was to go inside, away from the gas," she added. "Maybe as many as 10 of us were able to get out ... The rest stayed inside."
An evacuation of the hospital began amid calls for firefighters when the explosion occurred, witnesses said, according to the AP.
ABC News' Anne Laurent, Rym Momtaz, Jose Cohen, Michael S. James and the Associated Press contributed to this report.