— -- How cold is it here in Pyeongchang?
So cold that it burns the second you walk out the door. It's the type of cold that even with gloves on your fingers burn and then go numb. You may be starving for dumplings but walking outside sounds too painful.
Before we came to cover the Olympics we were warned it was going to be cold. The warnings were right.
The actual temperature isn't that bad, 8 degrees Farenheit or so during the day, though colder at night. It's the 40 mph winds that have been hitting this area that are at times plunging the 'feels like' temperature down to minus 10 degrees Fahrenheit.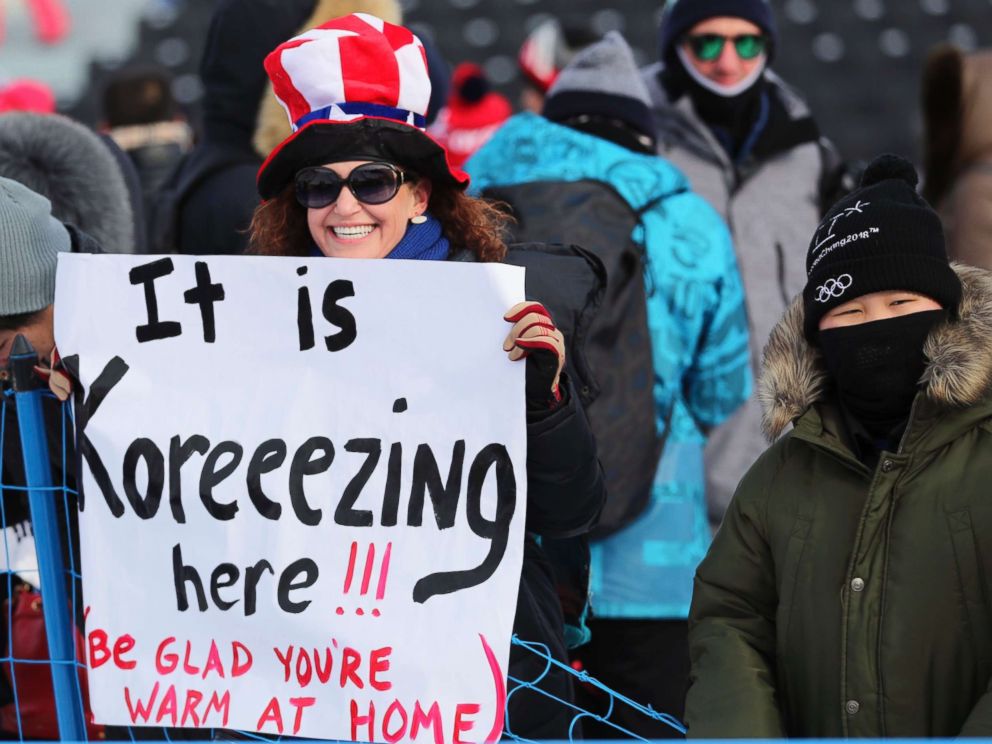 The biting winds and low temperatures have been affecting competition at the Olympics. On Sunday, men's downhill Alpine skiing was put on hold because of the winds. The frigid cold is dangerous to skiers as they make their way down the slopes, and hazardous to spectators standing outside.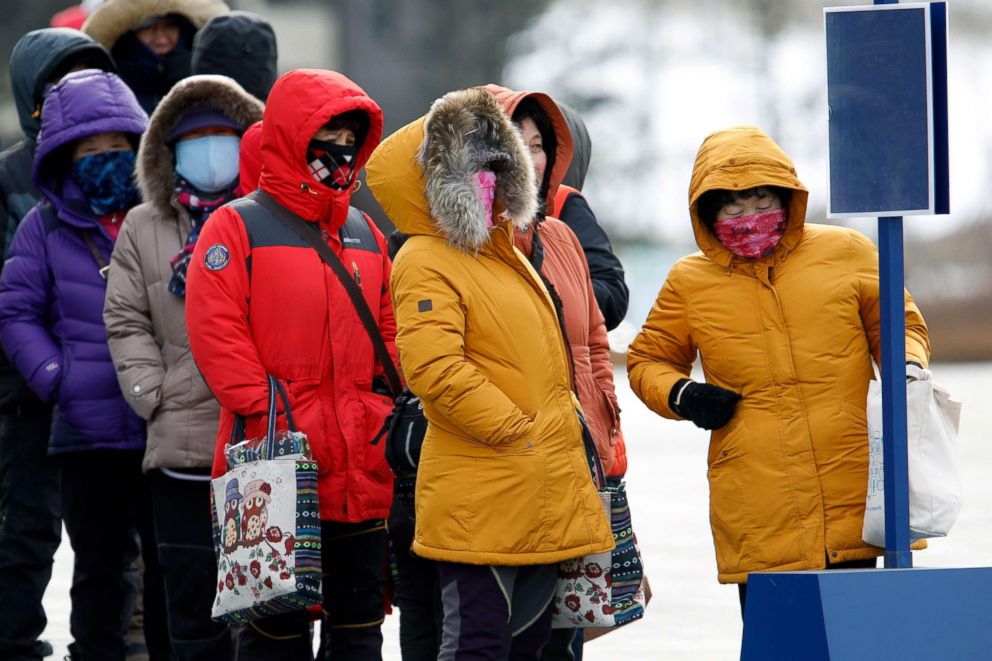 It seems like just about everyone has pulled out every piece of puffy clothing they could fit in their suitcase. Long down jackets, popular in South Korea, are all the rage right now as everyone tries to stay warm.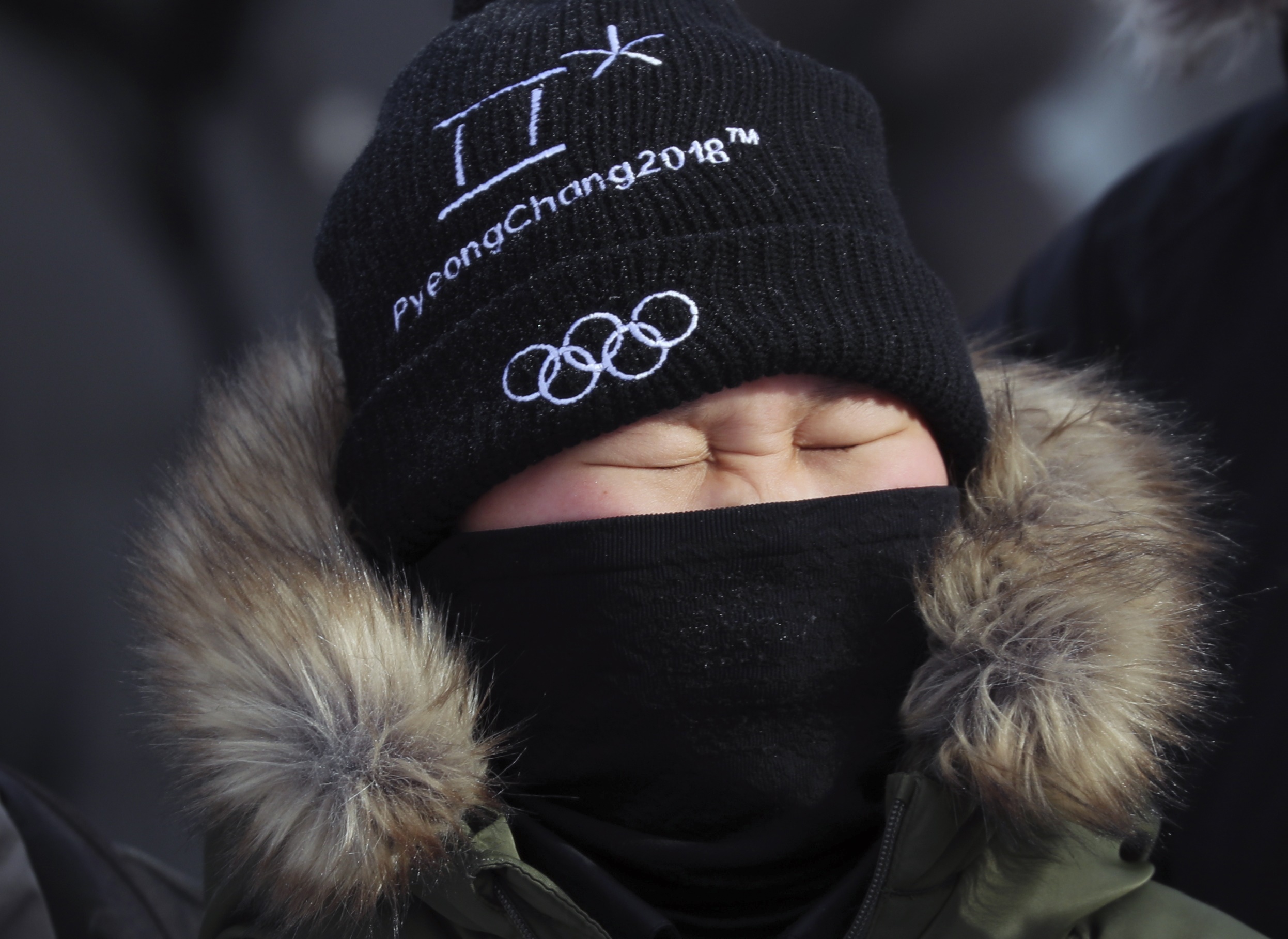 At a snow park set up to celebrate the Olympics, large crowds were gathering, until the temperatures dropped over the weekend. Now that park is at times almost empty. Food sellers sitting on carts are offering their goods to a mostly-empty park. Costumed characters are dancing around for only a few children.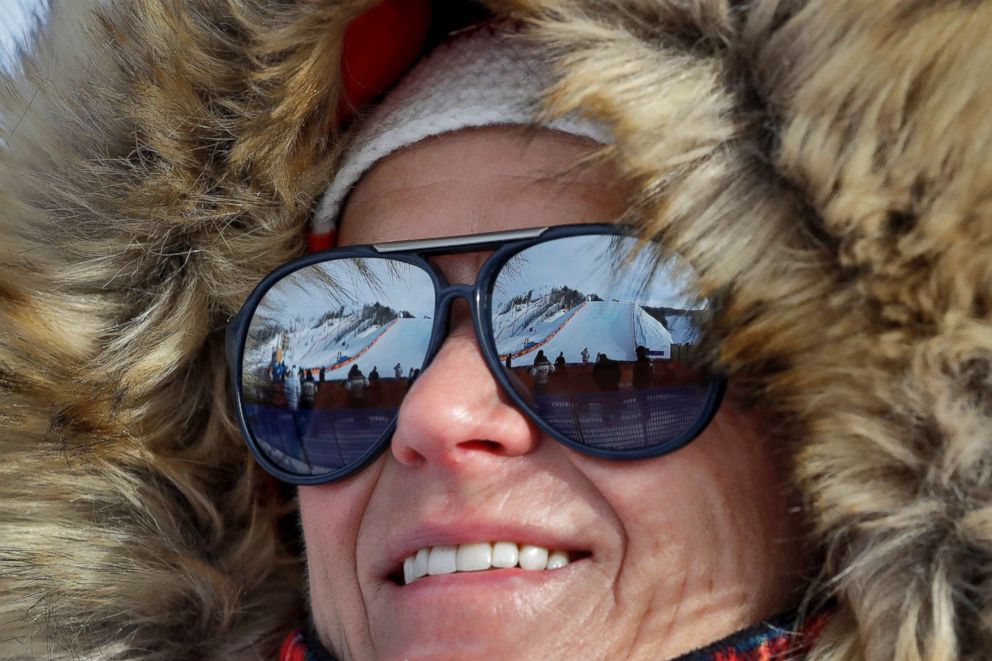 The good news for everyone here is that temperatures are forecast to go up later this week.