— -- In Adam Rippon's Olympic debut in Pyeongchang, he helped his team seize a bronze medal in figure skating.
But the 28-year-old said he almost vomited before heading out on the ice.
"I could feel the pressure, I was really nervous to be honest," Rippon said. "I was backstage, and I was thinking, 'OK, I think I might throw up, but I'll save it for later ... and I kept my focus through my entire performance, all the way through to the end."
ABC News' Matt Gutman spoke with the medal-winner and his mother Kelly Rippon, a single mother of six who traveled to Korea to support her son.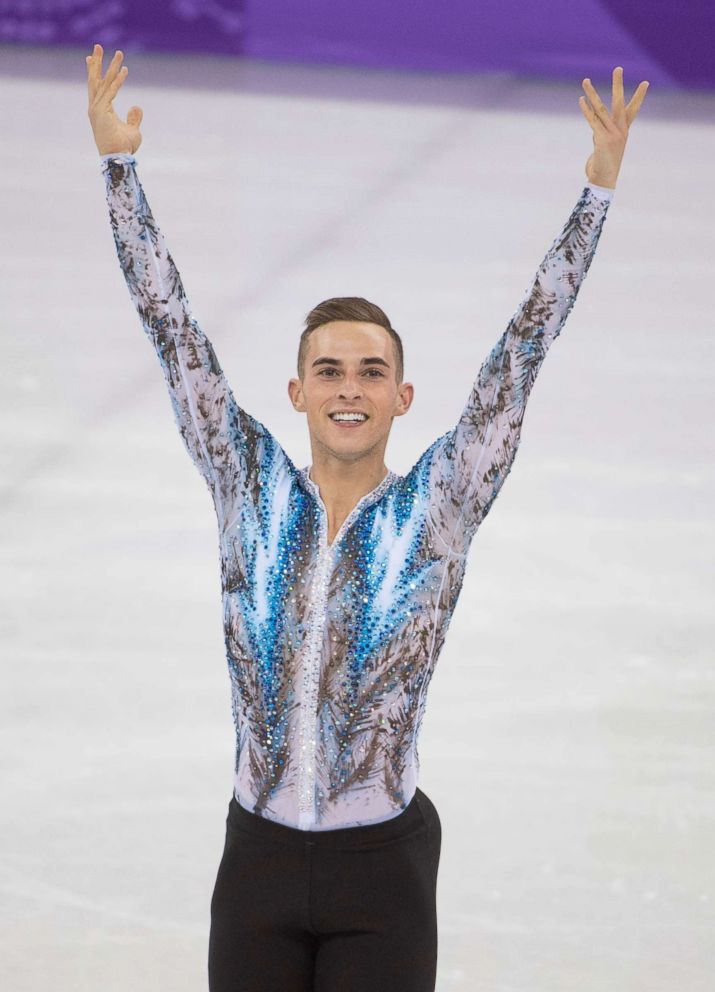 "It's a great day, I am very proud," she said. "It's just so impressive to be able to keep the focus in that kind of pressure."
After skating, Adam Rippon said he felt "great and amazing" but also "I feel like I am ready for lunch and a good nap."
He added, "I have a brother and sister here. I am really glad that my sister got to see me skate in a competition for the first time."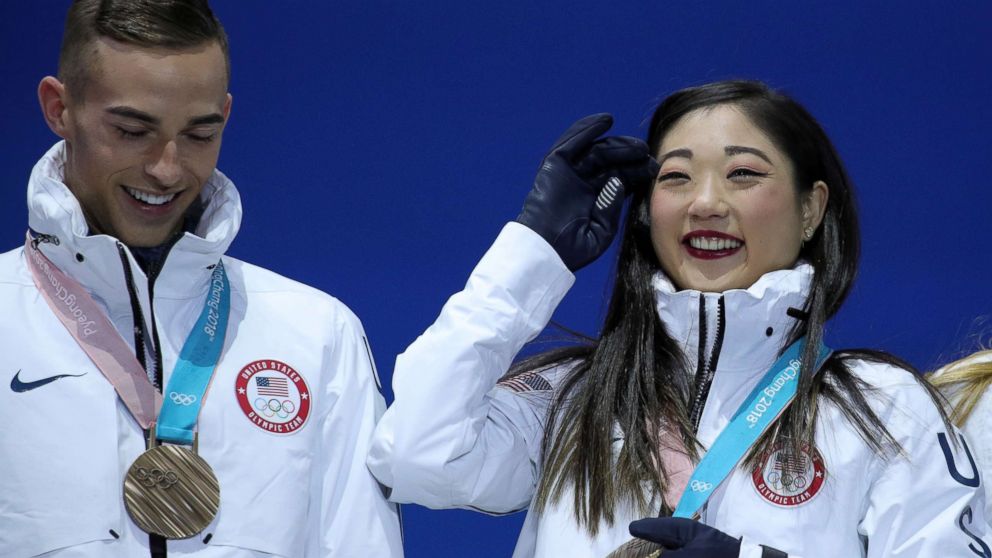 Adam Rippon's path to Pyeongchang was a long one, his mother said.
"I remember saying to him that night he missed qualifying for the '14 Olympics, the only thing that is life and death, is life and death -- you've got to believe something better is waiting for you," Kelly Rippon recalled. "And then he was just like, 'uh huh,' but he took that and over the past year, when he broke his foot, I was sobbing when he said, 'Mom, you've got to believe that this has happened for something better to come in the future.' And when he said that, I just knew he would be here and something like this would happen."
Teammate Mirai Nagasu, who also failed to qualify for the 2014 games, consoled each other while eating In-N-Out burgers, but four years later each qualified -- and they're now roommates at the Olympic Village.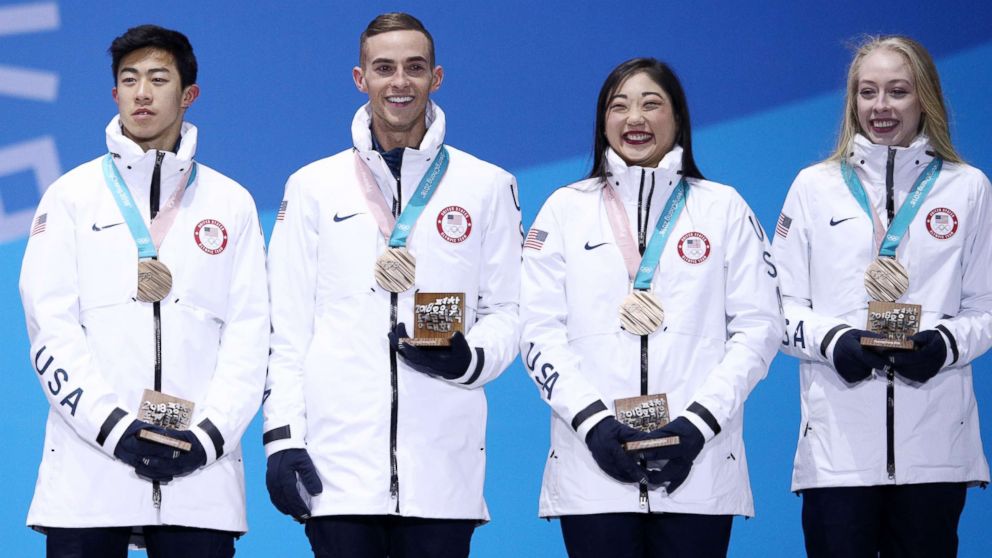 "I can't believe everything that we have been through," Adam Rippon said. "Especially Mirai and I off the ice, that we are here together and we have these two incredible performances together. I mean, Mirai was unbelievable, I was trying to keep it together -- I was crying throughout her entire performance."
Adam Rippon also made headlines as the first openly gay U.S. athlete to compete in the Winter Olympics.
"As far as him formally coming out to me," Kelly Rippon said, "we were walking into a show and he said to me -- this was when he was in his 20s -- 'Mom, I just want you to know that I am gay,' and I said I appreciate you telling me that formally."
Gutman asked Kelly Rippon what she thought of the controversy between her son and Vice President Mike Pence, who attended the games.
"I thought it was poor timing," she said. "I was disappointed as a citizen of this country. I thought it was completely unnecessary, and I thought he was kind of taunting him. I am glad Adam did not respond to him."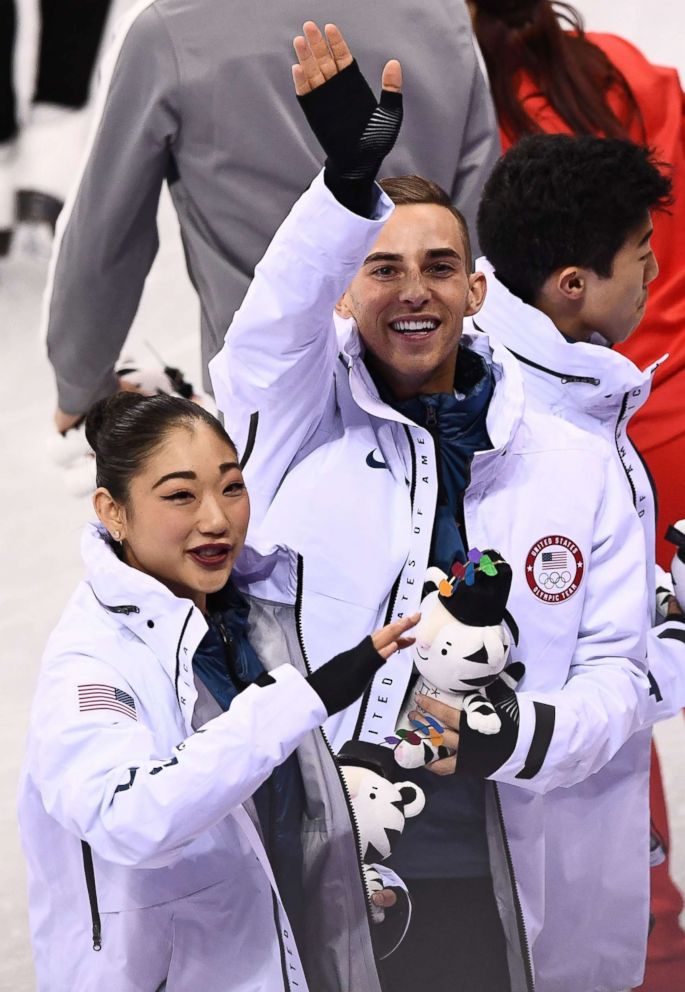 Pence's office contacted Adam Rippon's agent and asked to have a conversation or some kind of meeting, which the skater declined at this time so he could focus on training and competing and supporting his teammates, Kelly Rippon said.
"'No' is not never," she added. "He said, 'Not now, I'm at the Olympics for heaven's sake.'"