— -- A flight carrying part of Russia's Olympic team back to Moscow from Brazil was delayed for hours by a giant Russian nesting doll that was too large to be loaded onto the jet.
The plane was flying out of Rio de Janeiro on Monday following the conclusion of the Games. According to one journalist who witnessed the scene, ground crew had a hard time loading an outsized matryoshka doll from the country's fan pavilion onto the aircraft.
Dmitrii Simonov, deputy editor-in-chief at the popular Russian sports newspaper, Sport-Express, posted photographs on his Twitter account of the bulbous doll stuck in a doorway at the airport.
"Great! The matryoshka from the Russian house is trapped in the doors at the airport. :-))) No one understands what to do )))," Simonov tweeted.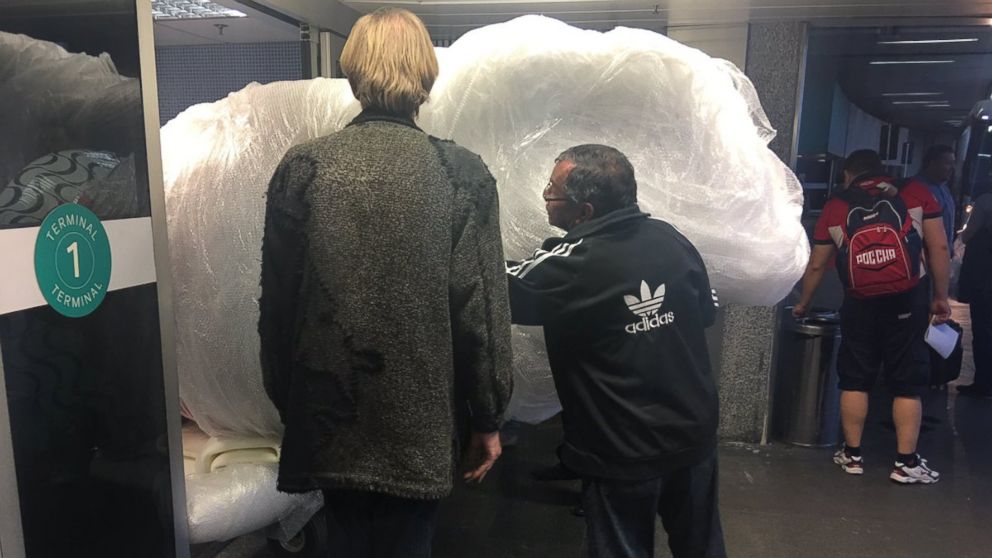 Around four hours later, Simonov tweeted again, showing the plane still on the ground. He said a second flight carrying more Russian Olympians was also delayed because of the "hellish matryoshka."
"The golden flight of Russia's Olympic Committee hasn't been able to take-off from Rio for 3 hours because THEY CAN'T LOAD THE MATRYOSHKA!!! On the flight indignation is already raging," Simonov wrote.
The head of Russia's Olympic Committee, Aleksander Zhukov, told the TASS state news agency that the plane had been delayed at least three hours, attributing it to "a mess in the airport" but not saying whether the doll was to blame.
Eventually the plane took off, apparently with the doll on board.