A hero French police officer who was killed by an alleged ISIS-inspired terrorist after stepping in for a hostage showed "exceptional courage and sacrifice," President Emmanuel Macron said.
Lieutenant Colonel Arnaud Beltrame, 45, volunteered to swap out a woman who was being held captive in a supermarket in Trebes, which is in southern France Friday.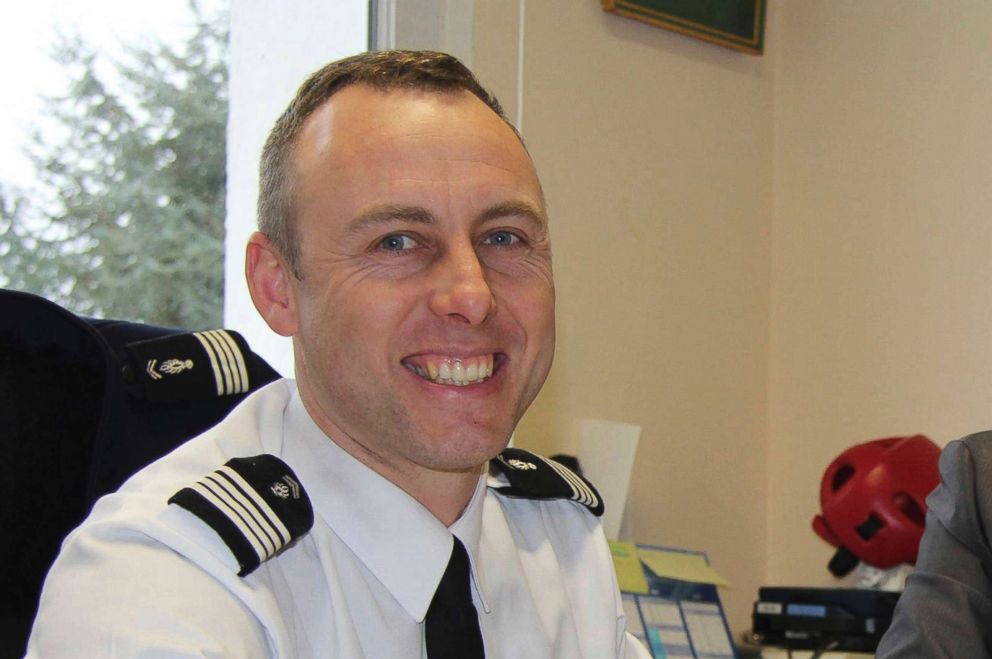 "By offering himself up as [a] hostage to the terrorist ... Beltrame saved the life of a civilian hostage, showing exceptional courage and sacrifice," the president said in a statement. "In the heat of action, Lt-Col Beltrame showed exceptional cool and illustrated military virtues in a resonating manner, that deserves the respect and admiration of the entire nation."
Beltrame was at the top of his class at military school, which Macron likened to West Point. He was later deployed to Iraq in 2005 and was decorated by the cross of military valor two years later.
He was also part of the security team at the Elysee Palace for four years, Macron added.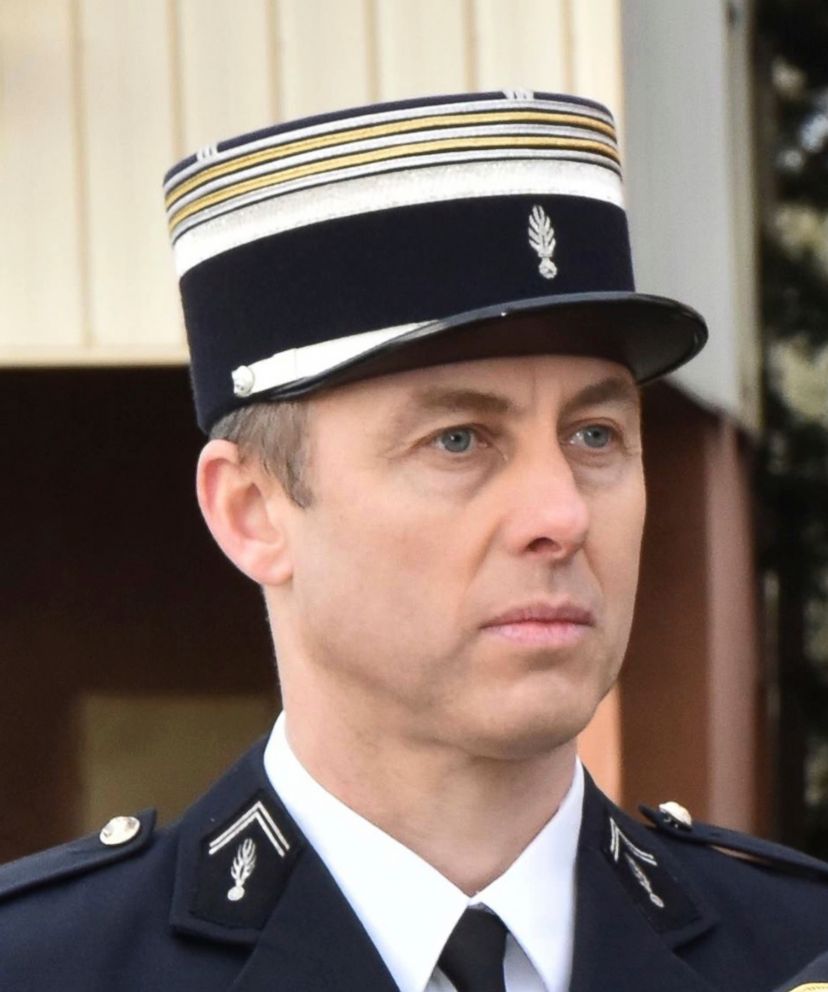 "Arnaud Beltrame died in the service of the nation, to which he had already contributed so much," Macron said. "By giving his life to end the murderous rampage of a terrorist jihadist, he died a hero."
Three other people died in the attack, allegedly carried out by 26-year-old Redouane Lakdi. He was killed after responding police officers -- guided by Beltrame's phone, which he left open so that he could be tracked -- stormed the supermarket and shot him.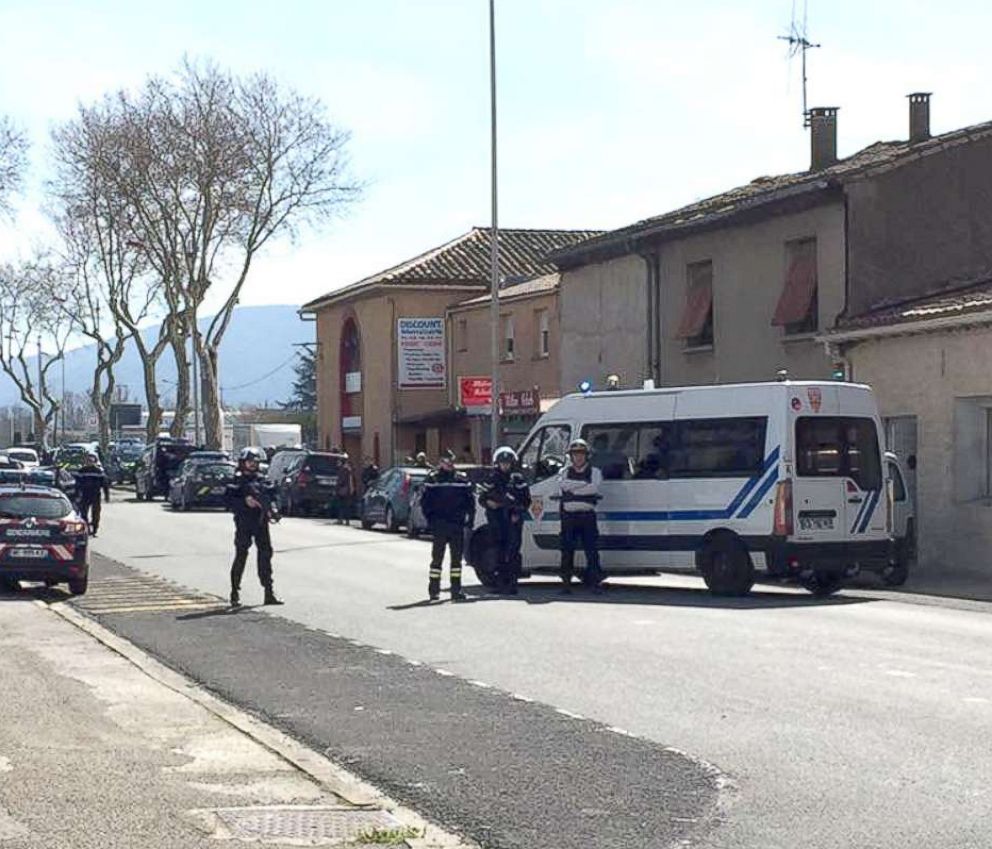 ISIS later claimed responsibility in a statement via its Amaq News Agency, saying in Arabic that "a soldier of the Islamic State" carried out the attack in Trebes "in response to calls to target the coalition countries."
Lakdi had demanded that authorities release Salah Abdeslam, the only living suspect and the alleged mastermind of the 2015 terror attacks in Paris that left 130 dead, according to French Interior Minister Gerard Collomb.
A judicial source told ABC News that investigators found three homemade explosives, a handgun and a hunting knife inside Lakdi's apartment. Police also found digital files and a note mentioning ISIS that is being looked at as a well.
A source close to the investigation added that a friend of Lakdi, who was born in 2000, was taken into custody.
Meanwhile, President Trump sent his condolences in a tweet, saying "our thoughts and prayers are with the victims of the horrible attack in France."
"We grieve the nation's loss," he tweeted. "We also condemn the violent actions of the attacker and anyone who would provide him support. We are with you @EmmanuelMacron!"
The woman whom Beltrame swapped out has not been identified. But authorities credit Beltrame with getting her out safely -- and perhaps preventing further tragedy.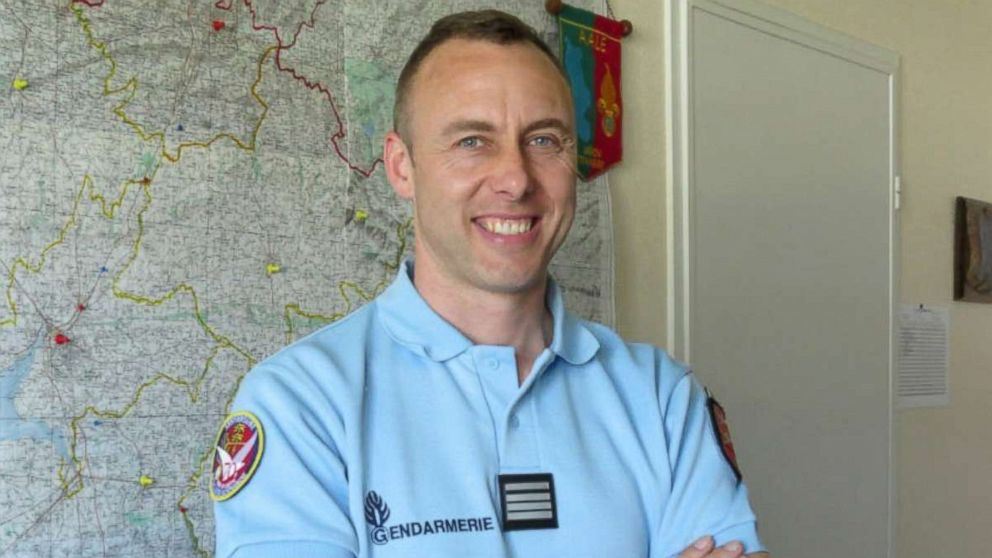 "He saved lives," Macron told reporters Friday.
He called on every French person "to honor his memory."