— -- A group of transit officers in Ecuador ran into an unexpected visitor while driving down a highway in Los Rios last week.
A "beautiful" sloth was trying to cross a road, clinging on to a traffic median for safety, the Transit Authority of Ecuador wrote in a Facebook post on Friday.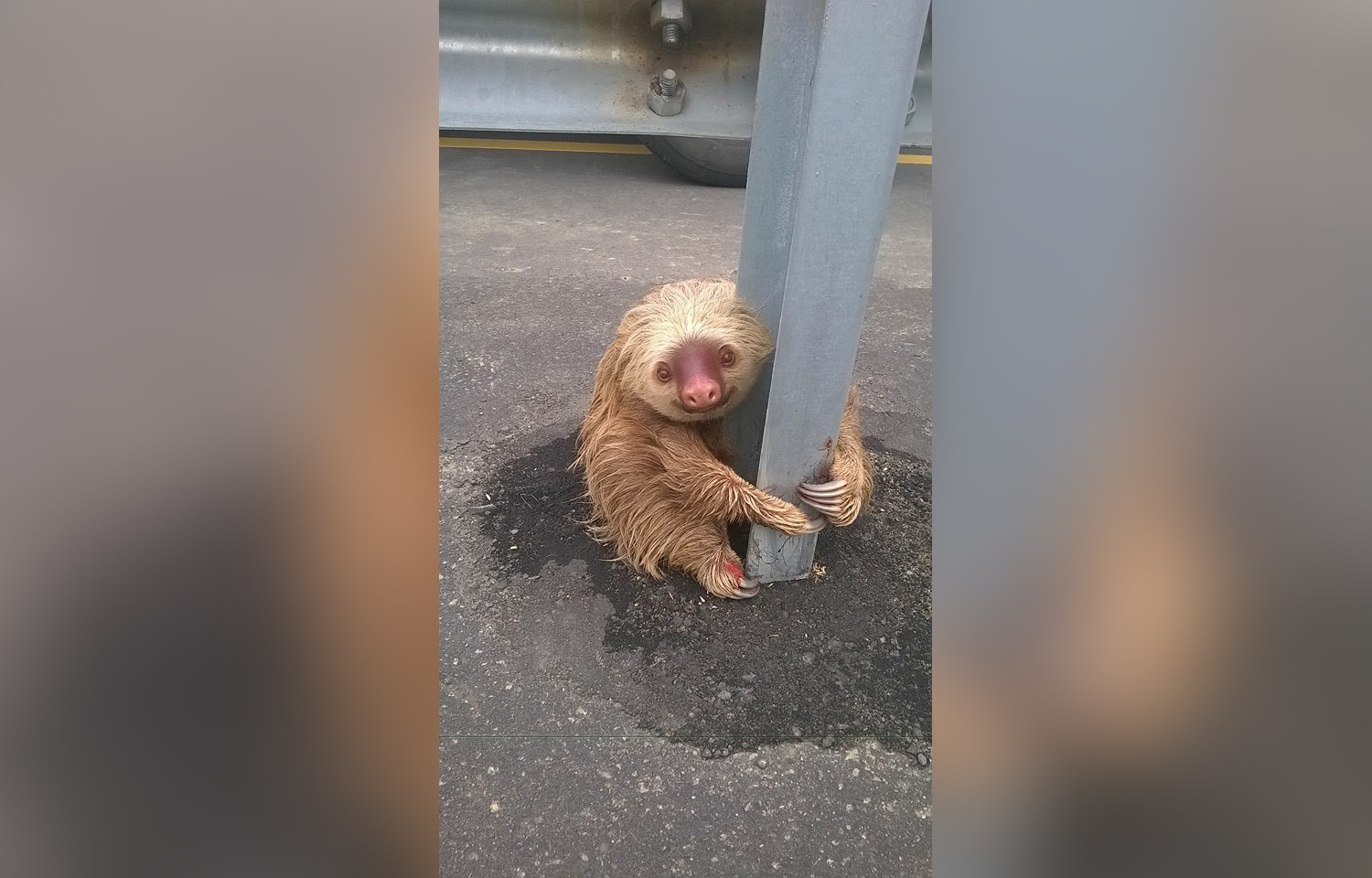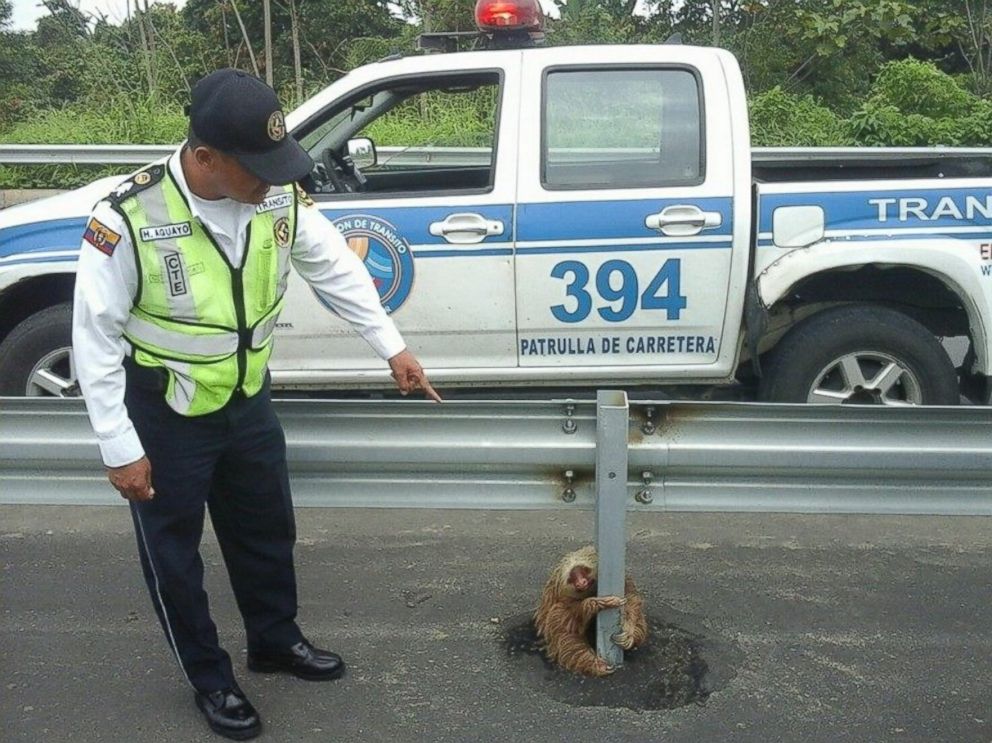 "We want to let you know the sloth was rescued and taken by our officers to a doctor, who said the sloth was in good conditions to be returned to its habitat," the Transit Authority wrote in a comment on the Facebook post.
The government agency said it would continue to help any animals found in similar situations in the future.