Amid anticipation of an unprecedented meeting between President Donald Trump and North Korean leader Kim Jong Un, the son of a U.S. citizen detained in North Korea is trying to stay positive.
"I feel hopeful. I feel good. Perhaps progress can be made. At the same time, I was hoping that [the issue of] my dad and other detainees would have come up quicker. ... Maybe that could be a top priority [now]. Nonetheless, it's good news," Sol Kim told ABC News about his father Sangduck "Tony" Kim.
Tony Kim is one of three U.S. citizens still being detained in North Korea. Meanwhile, Trump and South Korean President Moon Jae-in are both planning to meet their counterparts in the North in an as-yet-unscheduled meeting.
Though it is unclear whether the summit will hasten Kim's release, former U.S. presidents Jimmy Carter and Bill Clinton utilized their visits to the reclusive nation to help secure the release of previous American detainees.
Tony Kim was arrested in April 2017 at an airport in Pyongyang as he was leaving the country after finishing his month-long teaching trip at Pyongyang University of Science and Technology (PUST), the only privately run university in North Korea.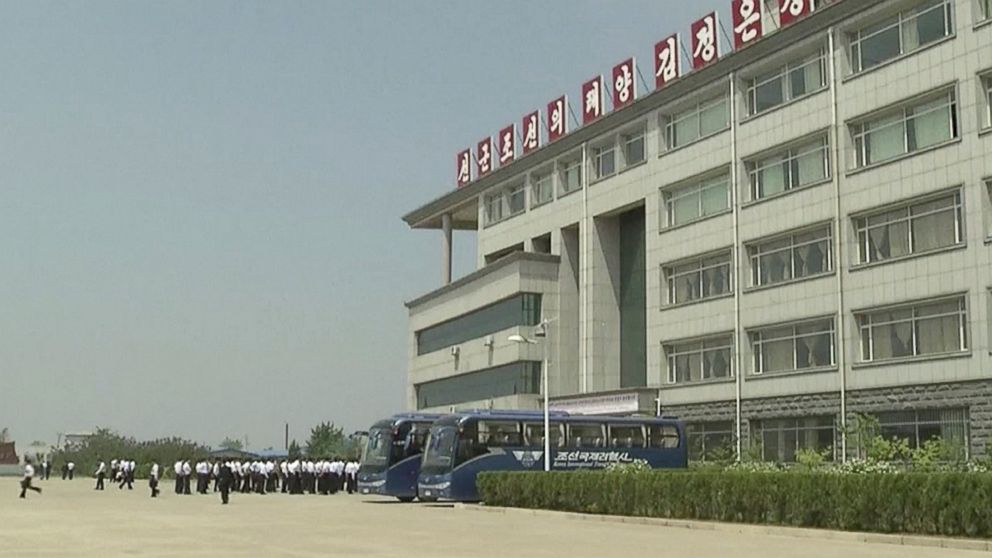 Kim, a 59-year-old accountant-turned-professor at Yanbian University of Science and Technology in Yanji, China, had previously gone on at least seven short-term teaching trips to its sister school, Pyongyang University of Science and Technology, his son recalled.
Sol Kim said that when he had the opportunity to go on one of the trips as a teacher's assistant several years ago, his father seemed to be enjoying his job, taking time outside of class to play soccer and volleyball with the students.
"He had a heart for the North Korean people," said Sol Kim.
Sol Kim said he was expecting to hear from his father on the day he was supposed to fly out of North Korea but did not get any calls. Instead, the son learned from the family's church pastor, who knew someone teaching at the school, that Tony Kim had actually been detained.
The family has not directly heard from Tony Kim since.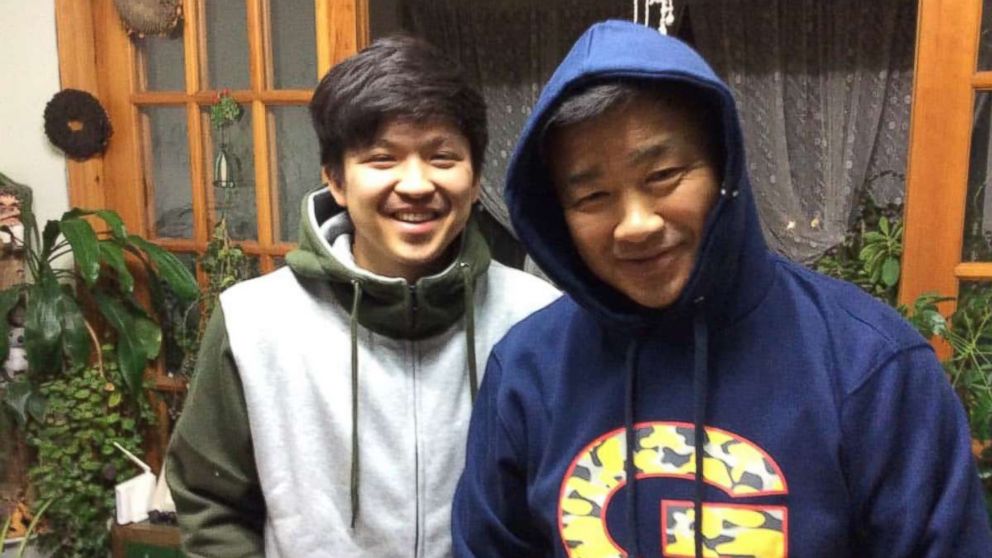 Haksong Kim, also affiliated with Pyongyang University of Science and Technology, was arrested the next month also as he was leaving the country. The school said in an official statement that he "was at PUST to do agricultural development work with PUST's experimental farm."
The statement also added that his "detention is related to an investigation into matters that are not connected in any way with the work of PUST."
Pyongyang University of Science and Technology was founded by an evangelical Christian and was built entirely with funds from outside North Korea, according to the American Association for the Advancement of Science, a nonprofit organization. The school has more than 60 foreign faculty from China, the U.S., Canada, the U.K. and other parts of Europe, according to its website.
"It is slightly unusual that somebody who was teaching at PUST would be arrested," said Lisa Collins, a fellow with the Korea Chair at the Center for Strategic and International Studies. "I don't know of any other specific cases where somebody who was seen helping the regime was, or helping with humanitarian aid was arrested."
The two faculty members got arrested when the U.S.-North Korea relations were particularly tense as North Korea continued to test ballistic missiles and the Trump administration weighed more sanctions against North Korea.
"We miss him. We think about him often. We want him to come home, sooner the better. We love him. We want him to be around when [my brother's] baby is born," said Sol Kim in a message to his father.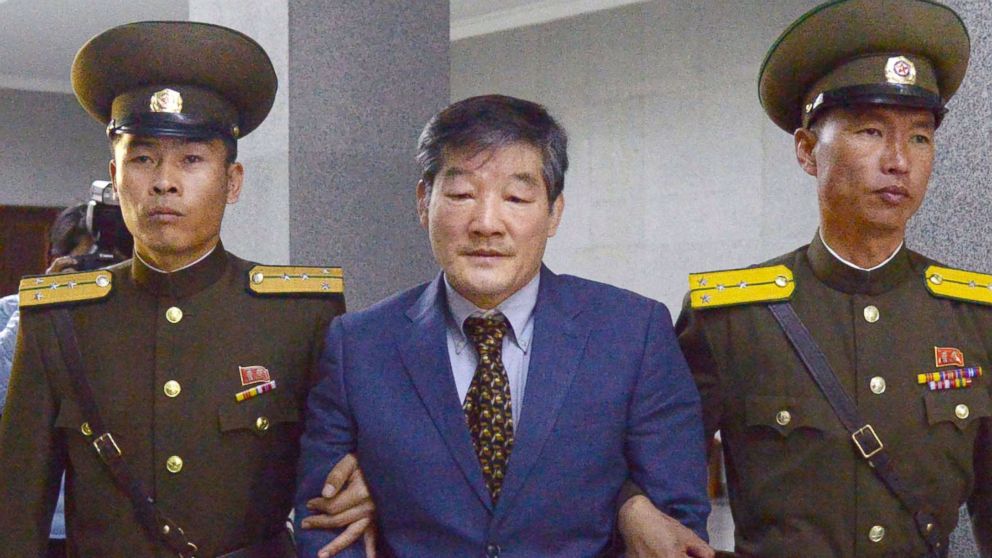 Another U.S. citizen, Dong Chul Kim, was arrested in October 2015 -- before American college student Otto Warmbier was imprisoned for 17 months for allegedly attempting to steal a propaganda poster. Warmbier, then 22, had severe brain damage and ultimately died shortly after returning home following his release from North Korea in June 2017.
Dong Chul Kim was allowed to reveal himself to the outside world through an interview with CNN in January 2016. Although it is unclear as to whether he was forced, Kim confessed to spying for South Korea. That country's government denied the claim.
At the time, Dong Chul Kim reported being in good health.
Sol Kim checks in with the State Department every week for any updates on his father's detention and the government's effort to release him.
However, he feels that information is limited.
"It's hard because there's not a lot of information related to what the strategy is," Randall Brandt, the family's legal representative told ABC News. Brandt added that what is being done regarding the issue has not been shared with the family.
Ambassador Joseph Yun, then the U.S. Special Representative for North Korea Policy, met with the three Americans currently detained in North Korea in June 2017 during his mission to negotiate the release of Warmbier.
At that time, Sol Kim and his family were told his father was well. However, they haven't received any new updates on his condition.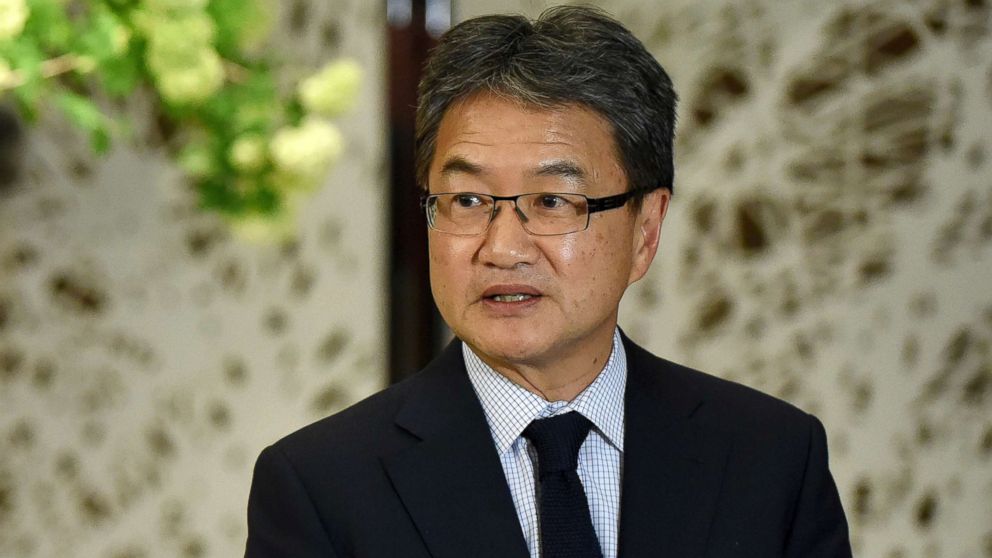 The State Department declined to comment on the detainees' cases, but confirmed that three Americans are being held and they are working to bring them home as soon as possible.
CIA Director and nominee-to-be Secretary of State Mike Pompeo said on Sunday on CBS that "the State Department is handling those negotiations. And America does have as a priority getting the return of those three American citizens just as quickly as we can."
Further complicating matters is the fact that, because the U.S. and North Korea do not have diplomatic relations, the Swedish Embassy in North Korea has been acting as "the United States' Protecting Power in North Korea," with consular access to U.S. citizens in North Korea.
However, this access has not been granted to the Swedish Embassy by the North Korean government lately.
"North Korea routinely delays or denies requests by the Swedish Embassy for consular access to U.S. citizens," an official with the State Department's Bureau of Consular Affairs told ABC News in a statement.
Anticipation of the Trump-Kim Jong Un talk, a summit that could bring the issue to the table, heightened as North Korea's foreign minister met with Sweden's Foreign Minister Margot Wallstrom in Stockholm on Thursday.
Tony Kim's family is now hoping to give a more public voice to the plight of their loved one.
A few weeks before the opening of the Pyeongchang Olympics, Sol Kim started a social media campaign to raise awareness of the three detainees with the tag #USA3.
High-level officials from both the U.S. and North Korea were present at the Olympic events. Warmbier's father accompanied Vice President Mike Pence to the opening ceremony.
Shortly after Warmbier's death, Trump condemned the regime in an official statement, saying that it "deepens my Administration's determination to prevent such tragedies from befalling innocent people at the hands of regimes that do not respect the rule of law or basic human decency."
His death resulted in a travel ban of U.S. citizens to North Korea.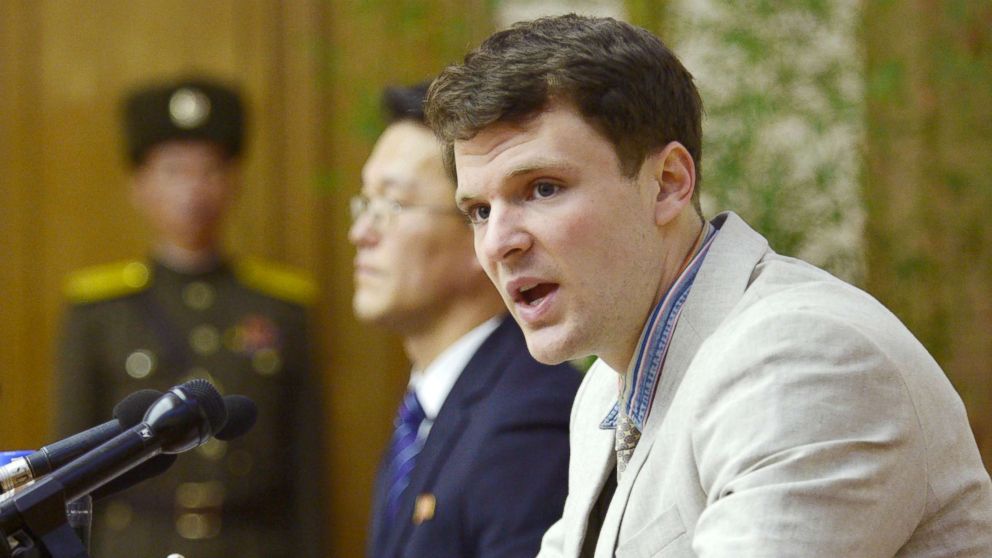 North Korea has been known to detain U.S. citizens as political leverage to gain an opportunity for negotiations, Collins said.
"We're not aware that [Tony Kim] has been formally charged," said Brandt.
North Korea has detained, pardoned or deported 12 U.S. citizens since 2010, according to information collected by CSIS.
"There have been previous hostages or detainees that have been used in trying to get the U.S. government leaders to visit," Collins said. "It's not unthinkable that North Korea would be trying to do the same thing now."
In the meantime, Tony Kim's family say they are hoping for his safe return.
"My mom, my brother and I miss our dad so much. We're so worried about him and his health. I do want to say thank you to my friends, family and others who have supported us over these past nine months. These are hard days for our family," said Sol Kim in his social media campaign video asking the U.S. government and the people to remember the three detainees.