The only portrait of William Shakespeare made during his life has been discovered in the private collection of the British Cobbe family, with experts hedging that it's "almost certainly" authentic.
The portrait, named "The Cobbe Portrait of William Shakespeare," was painted in 1610 and shows the dramatist at the age of 42, six years before his death. The portrait will be opened to the public in an exhibition at The Shakespeare Birthplace Trust in Stratford-upon-Avon, United Kingdom, April 23, the day his birthday is celebrated.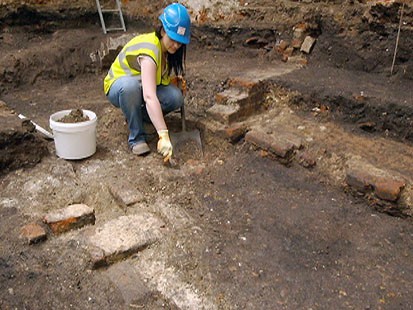 The unidentified portrait had gone down in the Cobbe family for centuries. It hung in the Irish home of the family for most of its existence. That was until Alec Cobbe discovered the identity of the painting in 2006 after visiting an exhibition called "Searching for Shakespeare." When he saw a painting that looked surprisingly similar to the painting he had inherited years ago, he realized it was a copy of the "Cobbe Portrait."
The knock-off Shakespeare portrait now hangs in the Folger Shakespeare Library in Washington. It had been accepted as a life portrait of Shakespeare until 70 years ago when it was discovered that some alterations had been made to the painting.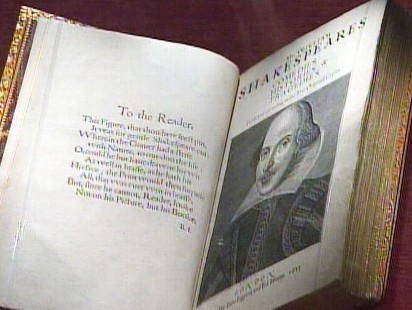 A group of academics and Shakespeare experts led by professor Stanley Wells, chairman of The Shakespeare Birthplace Trust, examined the "Bobbe" portrait and found "overwhelming" evidence that the painting is authentic.
"The identification of this portrait marks a major development in the history of Shakespearean portraiture," Wells said.
"The evidence that it represents Shakespeare and that is was done from life, though it is circumstantial, is, in my view, overwhelming," he said. "I feel in little doubt that this is a portrait of Shakespeare, done from life and commissioned by the earl of Southampton."
Although such recognition undoubtedly adds to the value of the painting, the Cobbes have no intention of selling it. There is no estimated value.
The Evidence
Meticulous research was carried out during the last three years, tracking the portrait through the Cobbe family history. It descended to the Cobbes through their cousin's marriage to the great-granddaughter of Henry Wriothesley, the third earl of Southampton and one of Shakespeare's only literary patrons.
The portrait has been researched in every way possible, including X-ray examination, tree-ring dating and infra-red reflectography .
"The Cobbe Portrait of William Shakespeare" has been copied many times. Three copies date back to Shakespeare's lifetime and are considered convincing evidence for his identification. Another strong clue, according to the research team, is that the "Cobbe" portrait was inscribed with a quotation from the classical writer Horace, taken from an ode addressed to a playwright.