Strongman Leaders Around the World React to President-Elect Trump
Vladimir Putin and Bashar al-Assad are among those who have weighed in.
November 16, 2016, 11:22 AM
— -- As President-elect Donald Trump prepares a team that will transition into the White House this January, world leaders are preparing for their own transition: a relationship with the next U.S. president.
Among those ready to work with President-elect Trump? Many of the world's most authoritarian leaders. ABC News looks at the most recent comments from strongman leaders, from Syrian President Bashar al-Assad to the Philippines' Rodrigo Duterte.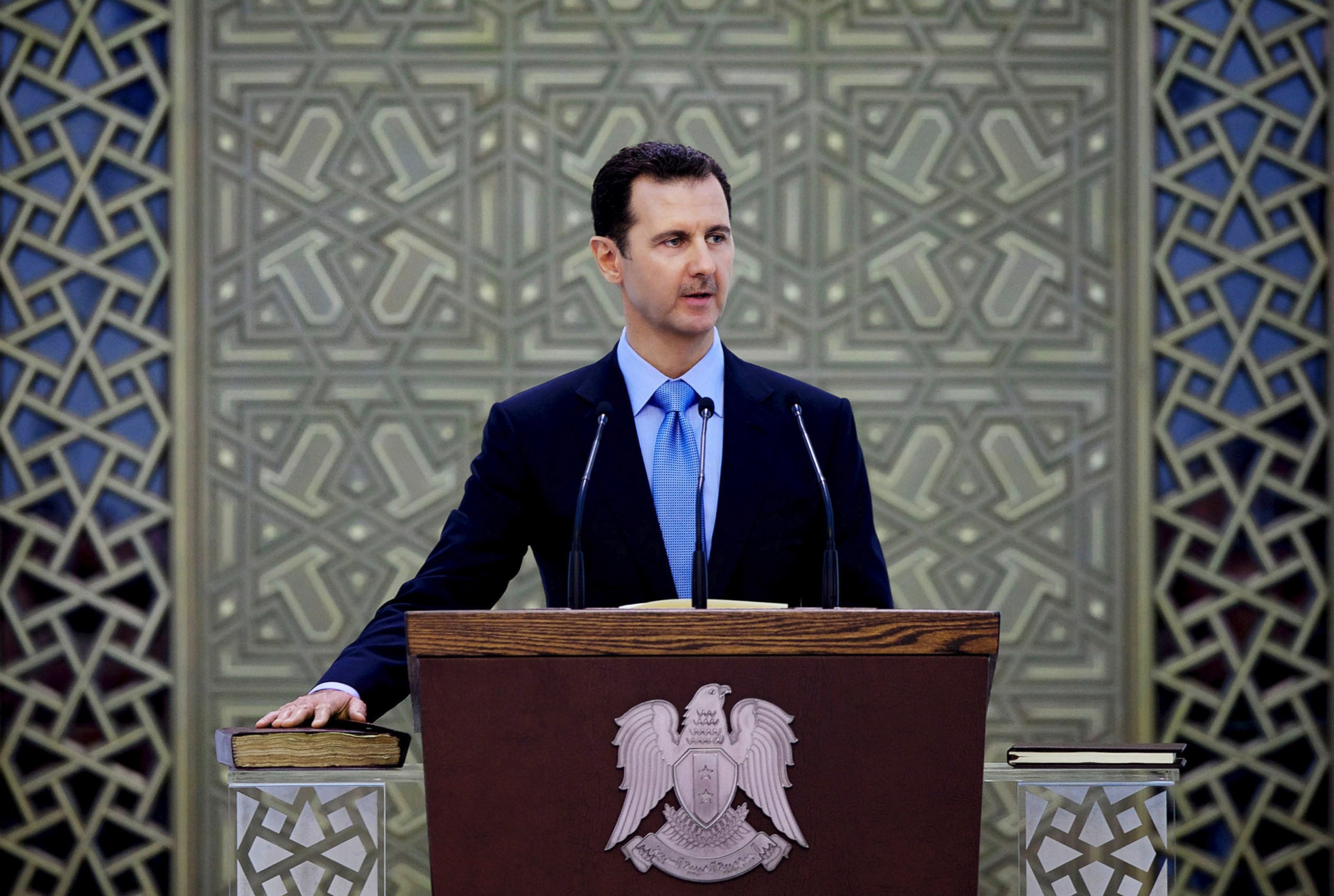 Syrian President Bashar al-Assad
In an interview on Portuguese television, President Assad, who has kept a firm grip on power in Syria despite five years of civil war, said a Trump administration would be a "natural ally" to Syria if Trump goes after terrorists.
When told Trump seemed ready to work with Syria to fight ISIS, Assad responded positively, but also cautioned that Trump must "deliver."
"Of course, I would say this is promising, but can he deliver? Can he go in that regard? What about the countervailing forces within the administration, the mainstream media that were against him? How can he deal with it?" Assad asked. "That's why for us it's still dubious whether he can do or live up to his promises or not. That's why we are very cautious in judging him, especially as he wasn't in a political position before."
"So, we cannot tell anything about what he's going to do, but if, let's say if he is going to fight the terrorists, of course we are going to be ally, natural ally in that regard with the Russian, with the Iranian, with many other countries who wanted to defeat the terrorists."
The Obama administration has charged that Assad's forces have not focused on fighting ISIS, but have instead waged war against rebel groups. The Syrian regime has been accused of using chemical weapons against its own people. Its Russian allies, which have been backing the Syrian military from the sky with aerial bombardments of civilians and hospitals, have also been accused of committing war crimes by the United Nations Security Council.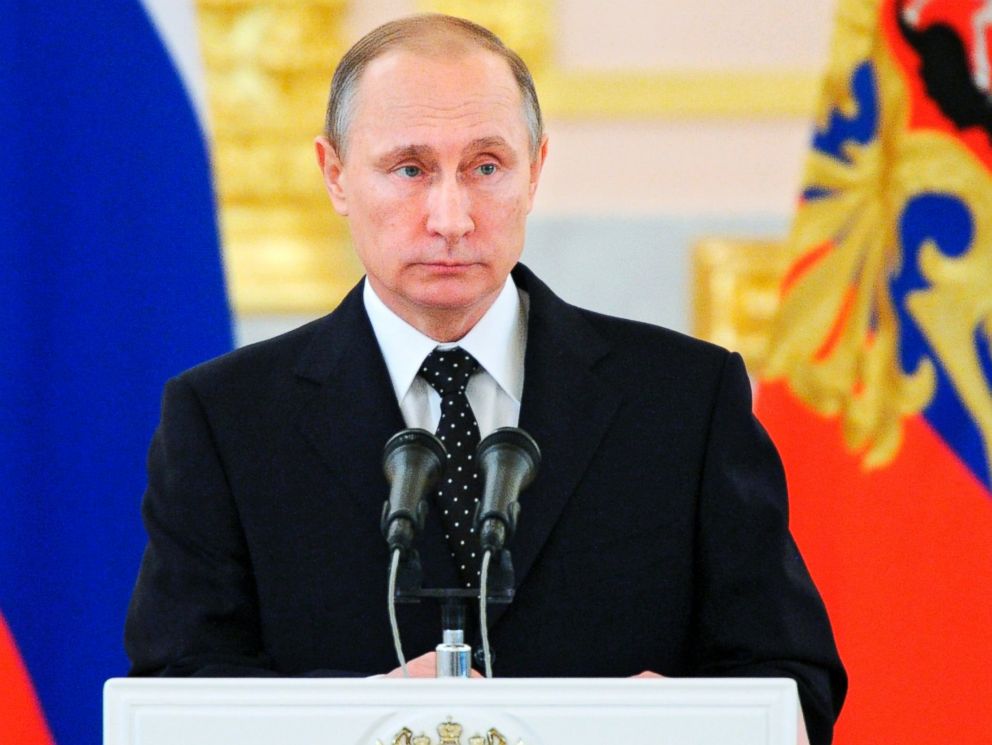 President Putin congratulated President-elect Trump by telegram last week, expressing hope that the two could repair U.S.-Russian relations that have deteriorated over Russia's role in Syria and its ongoing military intervention in Ukraine.
In a phone call between Putin and Trump on Tuesday, the men spoke about "the extremely unsatisfying state of Russian-American relations, but also expressed themselves in favor of active joint work for their normalization and opening the path to constructive cooperation on the widest range of questions," according to the Kremlin.
"In particular, the importance was underlined of the creation of a reliable basis for bilateral connections on the way to develop their economic trade components," the Kremlin said.
The U.S. Treasury Department has imposed a range of sanctions on Russian companies and individuals.
President-elect Trump told Putin he is "very much looking forward to having a strong and enduring relationship with Russia and the people of Russia," according to his transition team.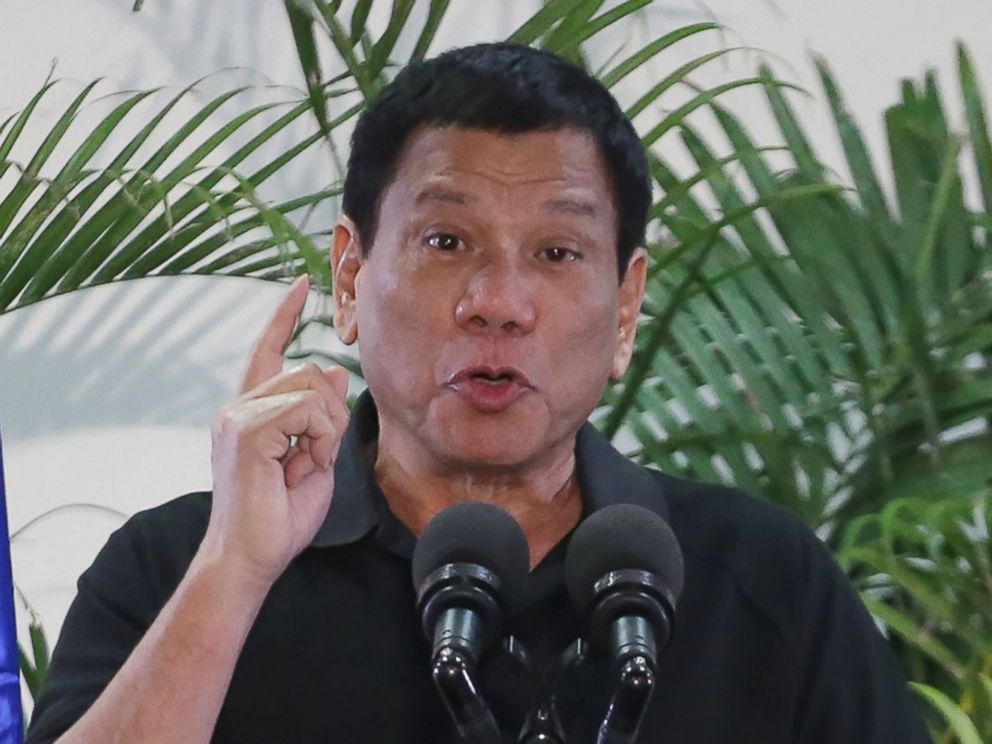 Philippine President Rodrigo Duterte
President Duterte has congratulated Trump on his "well-deserved victory" and signaled that he and Trump would work well together.
"We don't have any quarrels. I can always be a friend to anybody, especially to a president, a chief executive of another country. He has not meddled in the human rights," Duterte said Tuesday, according to Reuters.
Duterte has colorfully criticized the United States, including telling America to "go to hell" because "you're all s---." He called President Obama a "son of a whore" and declared in October that the Philippines, a longstanding ally, would "separate" from the United States.
Despite Duterte's continued threats, the U.S. and Philippine special forces begin annual combat exercises today.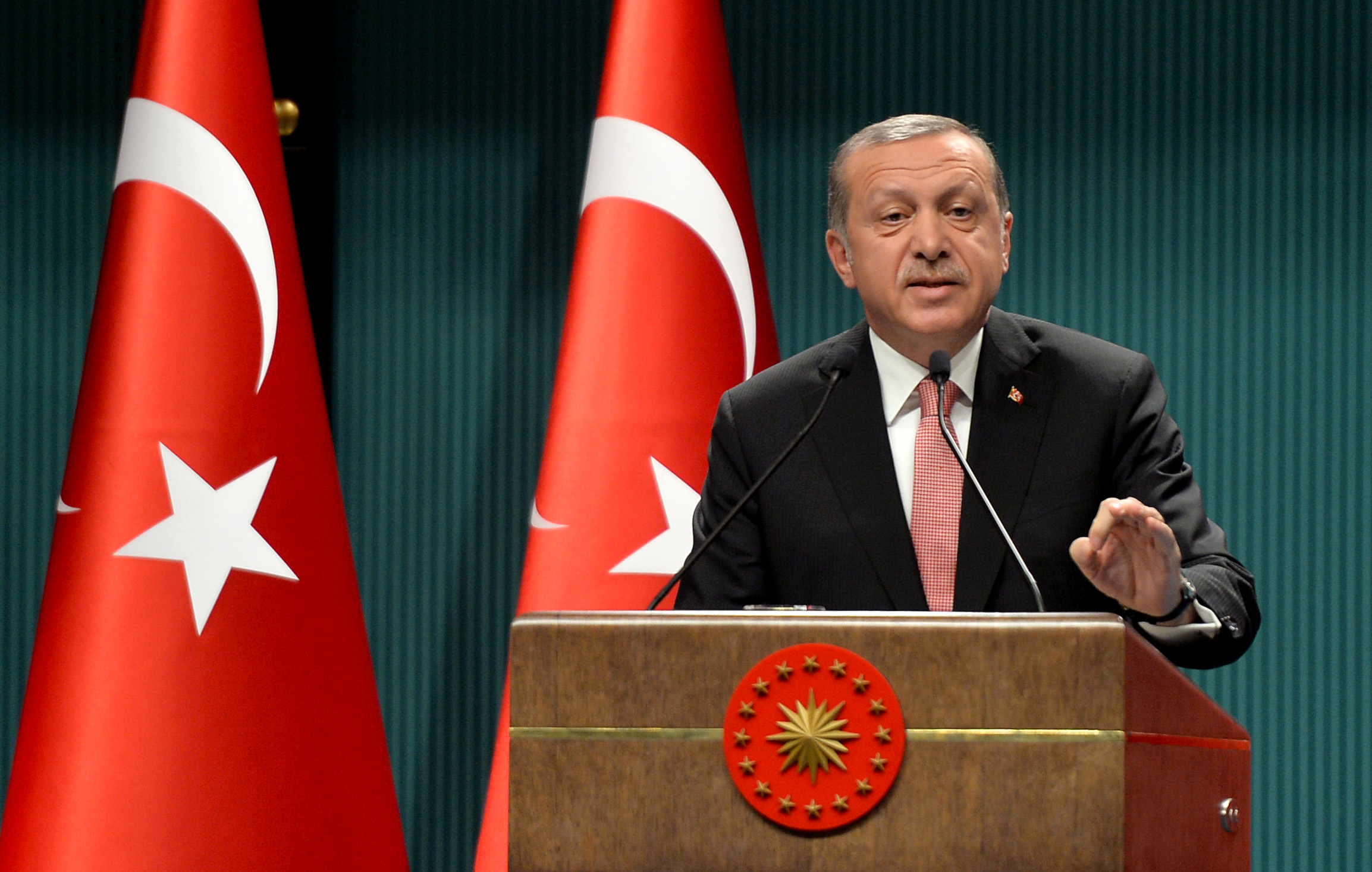 Speaking to reporters today, President Erdogan criticized the protests against President-elect Trump happening across the United States.
"Hold on a second. The election process just ended, show some respect! How will he govern, let's see that first," Erdogan said, according to The Associated Press.
Turkey, once thought to be the next great democracy, has become increasingly authoritarian under Erdogan's leadership. Since a coup attempt in July, Erdogan has worked to cement his power, purging military leaders, press, and government officials he deemed threatening to his administration.
Turkey has been a critical ally to the U.S. in the fight against ISIS, allowing the U.S. military to conduct some operations from its Incirlik air base. But critics say Erdogan's government is more worried about fighting the Kurds and maintaining influence in parts of northern Syria and Iraq than combating ISIS.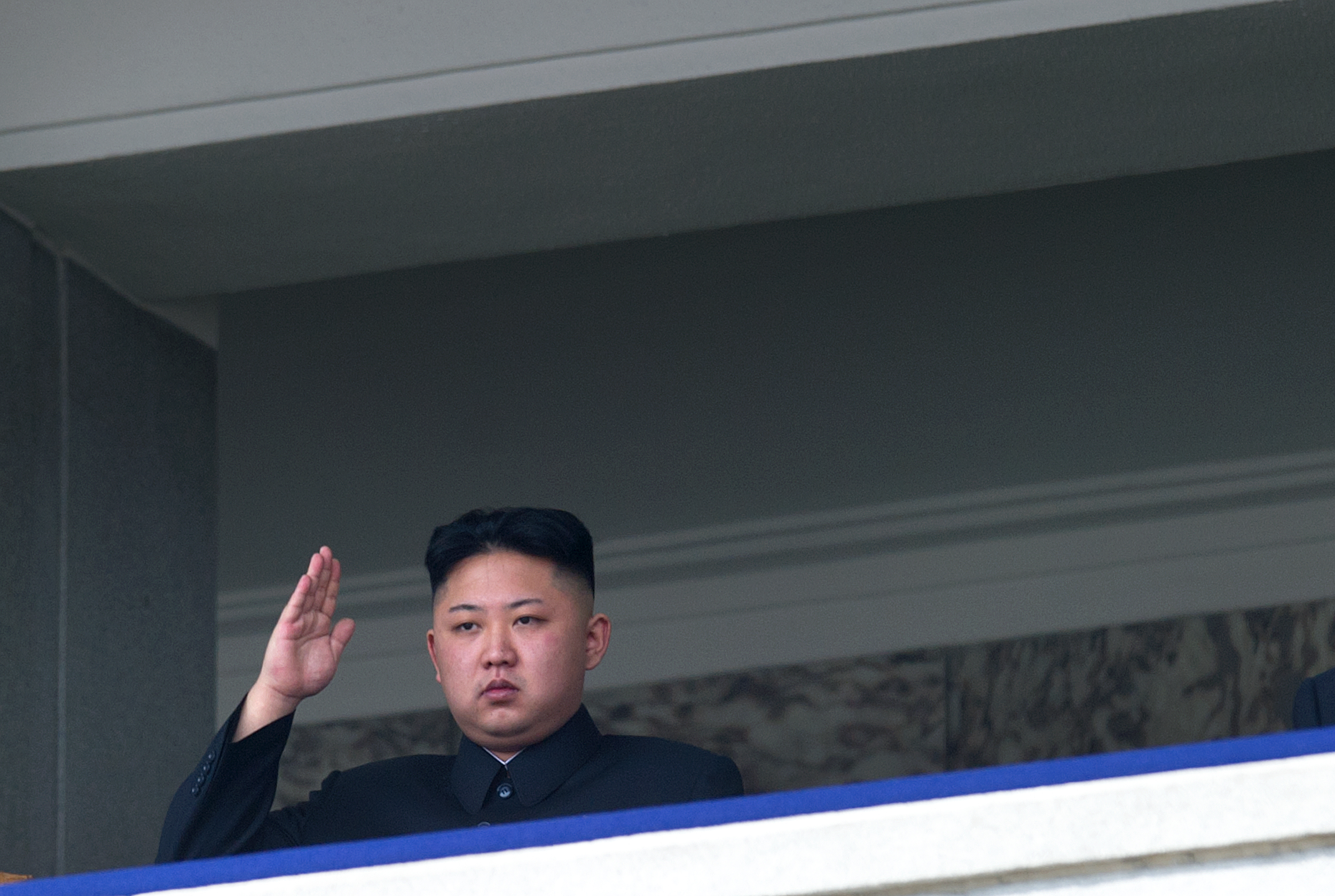 One country that hasn't issued the president-elect congratulations: North Korea. While the North Korean leader Kim Jong-un has not yet commented on the U.S. presidential election, a North Korean diplomat said today that the country does not care who the president of the United States is.
"Frankly speaking, it is not the question that I can answer in my capacity but what is apparent here is that we do not care about whoever becomes the president of the U.S. The fundamental issue here is whether or not the United States has the political will to withdraw its hostile policies toward the DPRK [Democratic People's Republic of Korea]," Kim Yong-ho, the North Korean Foreign Ministry's director of the division of human rights and humanitarian issues said Tuesday, according to the AP.
President-elect Trump has said he would be open to talking to the North Korean dictator, even saying last June that he would host Kim Jong-un in the United States.
The U.S. -- which has no diplomatic relations with North Korea -- has been unable to curb the nation's budding nuclear weapons program. This year alone, North Korea has launched seven (mostly failed) missiles, conducted two nuclear tests, and continued to threaten a strike against the United States.
President George W. Bush famously called North Korea part of the "Axis of Evil" because of its desire for nuclear weapons.