It used to be that Syria's academic elite would attend classes, eat lunch in student centers, and major in engineering, literature and medicine at major Syrian universities. Now, increased living expenses and soaring rents are causing a growing number of students – once supported by parents who can no longer afford to provide – to drop out in order to make ends meet.
Interested in
?
Add as an interest to stay up to date on the latest news, video, and analysis from ABC News.
"My family paid for all my expenses over the last three years in college, which helped me focus on my studies," says Faiz, a former mathematics major at Baath University. "But the increasing financial burdens have forced them to cut off my allowance to be able to take care of the rest of the family. I tried working while studying, but my part-time wages didn't cover my expenses, so I had to drop out of university to work full-time."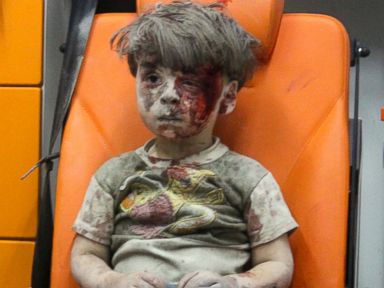 Nasser, once a student of mechanical engineering, has a similar story. Since the beginning of the conflict three years ago, "I worked with my father in his shop to cover my university expenses," he says. But "the difficult conditions forced me to work in two shifts at the shop to help my family make ends meet. I haven't been able to resume my studies since."
A major problem revolves around exorbitant rents, especially near Damascus University, in the heart of the capital. Prices for flats in Mazzeh, an area close to the undergraduate campus and popular with students, average 40,000 Syrian pounds ($266) per month. In Baramkeh, close to the law school prices hover at 60,000 Syrian pounds, or $400 per month.
Further from the university, prices come down – between $133 and $200 in areas like Masaken Barzeh and Tabaleh – but not enough for most students to afford the bill, or the commute. Rooms in available apartments go for about $100 a month.
The most recent study by Syria's Central Bureau of Statistics said that the average civilian needs 4,700 Syrian pounds, or $32, to afford a month's worth of basic food products. A family of four needs about 19,000 Syrian pounds per month, the equivalent of a the full salary of an entry-level civil servant – and far more than the salary drawn by a part-time college-age worker.
Wael, a former geography major at the campus, says he and his friends decided to rent a house as a group, to cut down on rent. "We were shocked to realize we could never afford the rent even if we each paid a share. Rent, food, transportation and the school tuition would have been too expensive for us to afford. As a result, I stopped going to school and chose to work and save some money, in case I decide to re-enroll next year."
University students are increasingly coming under pressure as their families face difficult living conditions and rising expenses; often, with at least one parent unemployed or unable to provide, they are pressured to quit their education in order to contribute at home.
Abdullah, a third-year English literature student, says that his father, now jobless, was the sole breadwinner for a family of seven. "My siblings and I were forced into work. My siblings are uneducated, but I am a university student and my future has been damaged because I have to work. To make ends meet, I had to quit university.
"Nothing compares to one's family and seeing them happy and living comfortably," he says, "but I only wish I was able to fulfill my ambition and continue my education."
Mohammad, who was studying for an education certificate, lost his father to the fighting. Shortly after, his mother, unable to manage her grief, died as well.
"I was left with two younger sisters and a brother," he says. "I didn't have the choice to continue school. I took a job in a sewing workshop, and my relatives look after my siblings when I'm at work. Going back to school is a dream that has no place in the chaos of my life."