BEIJING — -- A passenger plane trying to land at a Taiwan airport in stormy weather in the tail end of a typhoon crashed and killed 47 people, authorities said.
The TransAsia Airways turboprop plane crashed and caught fire in the Penghu Islands, an archipelago off the western coast of Taiwan. Taiwan's Civil Aeronautics Administration says the TransAsia plane was carrying 54 passengers and four crew.
Taiwan had been battered by Typhoon Matmo and the center of the storm had moved on to China, but the Central Weather Bureau was advising of heavy rain through the evening for Taiwan.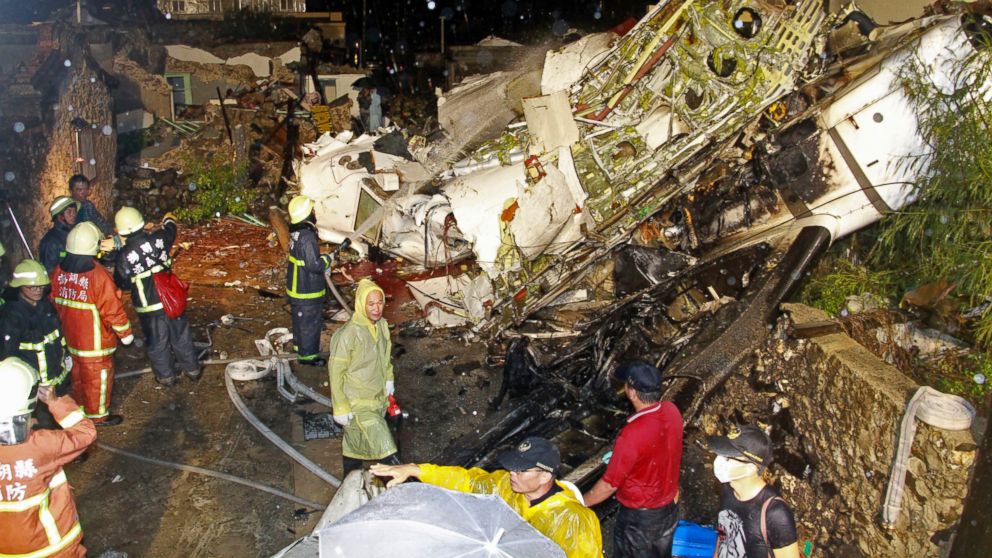 Before the crash, Typhoon Matmo, category-2 typhoon, had been blamed for two deaths and one missing person on Taiwan.
The powerful storm then slammed into China's southeastern coastal province of Fujian today as China was still recovering from typhoon Rammasun, which killed dozens earlier this month.
Matmo, with sustained winds of 85 mph, brought heavy rains, downed trees and threatened landslides.
According to the official Xinhua News Agency, Matmo will lead to 300 millimeters of rainfall in Shanghai. The nearby Zhejiang and Anhui Province will also be impacted.
China's Fujian Province has around 37 million people, only slightly less than California. The population of Zhejiang beats Fujian by about another 20 million. In preparation for the typhoon, authorities in eastern Zhejiang province ordered fishing boats to return to port and hastened the harvesting of ripe crops, Xinhua said.
Matmo is the second typhoon to hit China in less than two weeks after Typhoon Rammasun rampaged across the Philippines, China and Vietnam. Rammasun, the strongest typhoon to hit southern China in 41 years, left 46 dead in China and another 25 missing.
The Associated Press contributed to this report