Terror Group Likely Killed Canadian Hostage as Ransom Deadline Passed
Canadian PM defends policy of not paying ransom.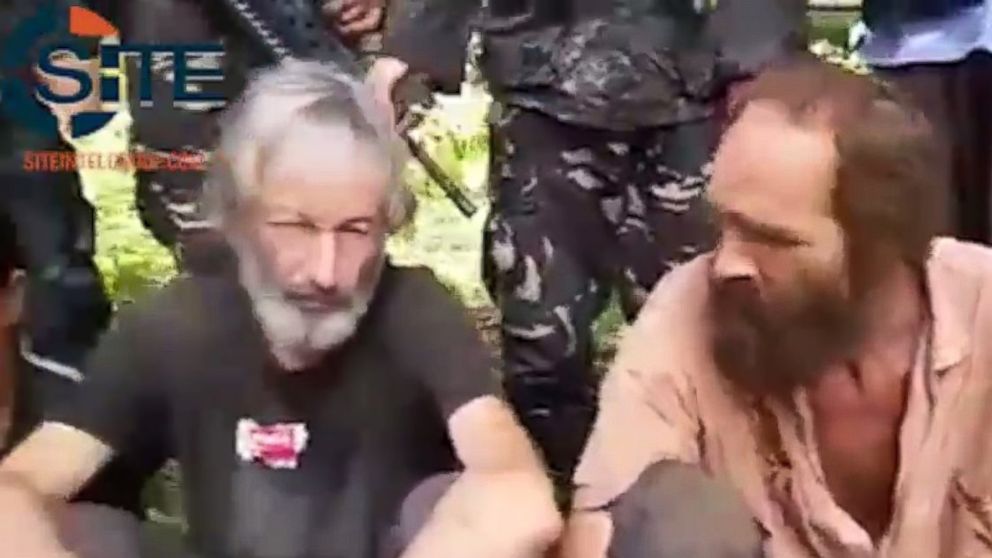 — -- Canadian Robert Hall was forced at gunpoint to announce the date of his own death.
In a video released last month, Hall said, "I am told to tell you that on June 13 at 3 p.m., I will be murdered if [Abu Sayyaf's] demands are not met." Abu Sayyaf, a terrorist organization based in the Philippines with historic ties to al Qaeda, was holding Hall, along with Norwegian Kjartan Sekkingstad and Philippine national Marites Flor. In the video the hostages said the terror group wanted about $13 million or Hall would die.
Today the ransom deadline passed in the Philippines, and the Prime Minister of Canada, Justin Trudeau, announced he had "reason to believe" Hall had been murdered by his captors.
"While Canadian officials are working closely with authorities in the Philippines to formally confirm Mr. Hall's death, we have compelling reason to believe that reports to this effect are, unfortunately, true," Trudeau said in a statement posted online. "The vicious and brutal actions of the hostage-takers have led to a needless death. Canada holds the terrorist group who took him hostage fully responsible for this cold-blooded and senseless murder."
During the kidnapping ordeal, Trudeau took a hard line against paying any kind of ransom to the terror group, even after Abu Sayyaf beheaded John Ridsdel, another Canadian, early last month. Trudeau defended the stance again today.
"With the tragic loss of two Canadians, I want to reiterate that terrorist hostage-takings only fuel more violence and instability. Canada will not give into their fear mongering tactics and despicable attitude toward the suffering of others," he said. "This is precisely why the Government of Canada will not and cannot pay ransoms for hostages to terrorist groups, as doing so would endanger the lives of more Canadians."
The Norwegian Foreign Minister, Borge Brende, said today his government's "thoughts go to Robert Hall's family and friends at this difficult time."
"In addition to Robert Hall, there are two hostages who are still in captivity, and our thoughts are also with them and their loved ones," Brende said. "Norway will continue its efforts to find a solution for the remaining hostages."