— -- An explosion on a London Underground train at rush hour Friday morning that injured at least 22 people is being treated as a terror attack, authorities said.
The British people have endured multiple politically motivated attacks, attacks by right-wing extremists and attacks by Islamic extremists over the last few decades.
April 1999: David Copeland bombings
David Copeland was convicted in 2000 of killing three people and injuring 139 others after perpetrating a series of nail-bombing attacks that took place across the month of April 1999, according to reports by BBC News.
He was given six life sentences for his crimes.
Copeland, who belonged to far right-wing fascist groups according to a report in The Independent, targeted black, South Asian and gay Londoners in his plot.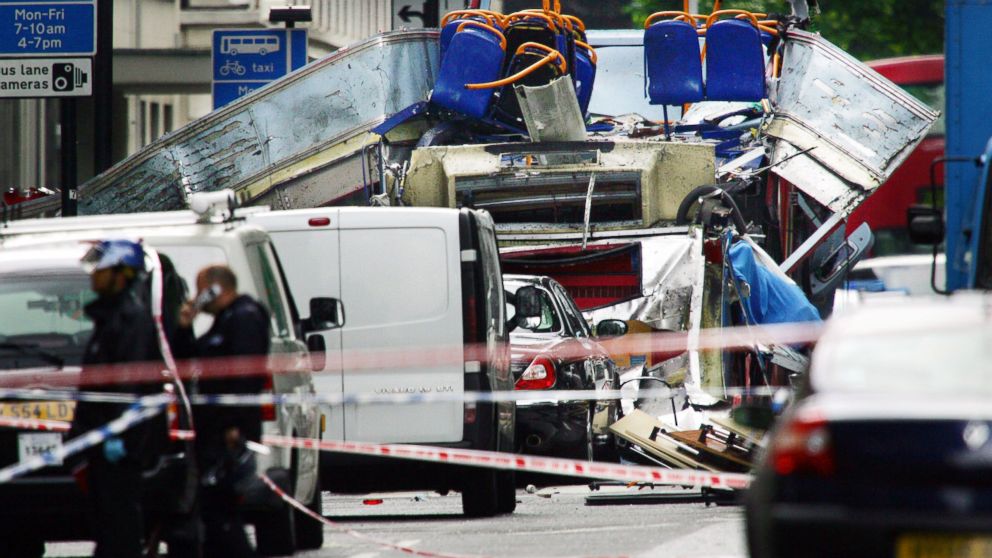 July 7, 2005: London Underground attack
Four suicide bombers armed with "rucksacks full of explosives" attacked civilians traveling on London Underground trains as well as a double-decker bus on the morning of July 7, 2005. More than 50 people were killed and hundreds of others were injured, according to a report by BBC News.
Mohammad Sidique Khan, 30, Shehzad Tanweer, 22, Hasib Hussain, 18, and Germaine Lindsay, 19, carried out the attacks, according to the BBC.
The attackers were motivated by Islamic extremism, and Khan recorded a video prior to carrying out the attacks in which he praised al-Qaeda founder Osama bin Laden.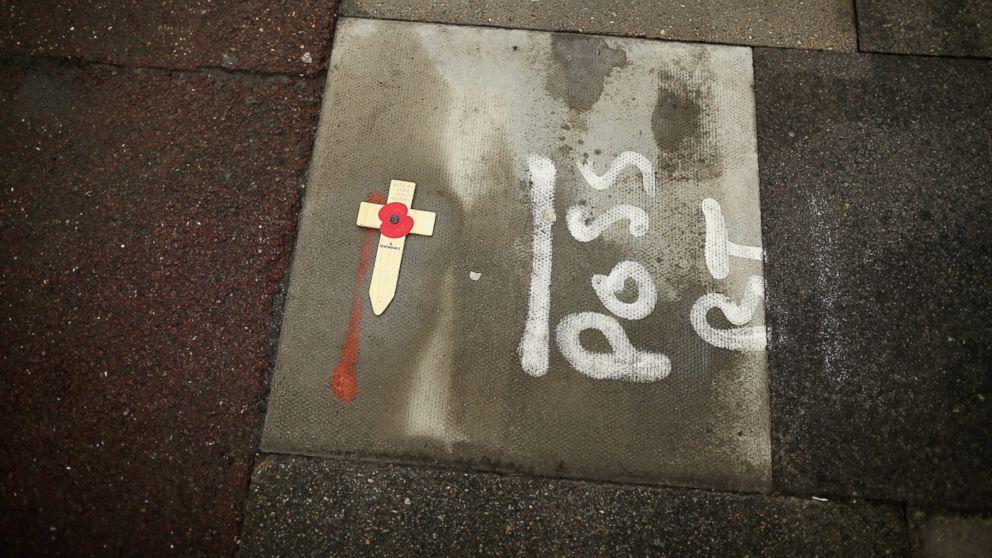 May 22, 2013: Murder of Lee Rigby
Two Islamic extremists savagely murdered Lee Rigby, a British soldier and veteran of the Afghanistan War, just outside an army barrack, telling eyewitnesses the killing was "as an eye for an eye ... because Muslims are dying by British soldiers every day," according to ABC News reporting from that time.
The killers, Michael Adebolajo and Michael Adebowale, first ran over Rigby in a car then dragged him into the middle of the street in the South London neighborhood of Woolwich.
There, they hacked him to death with large knives, according to eyewitnesses.
Adebolajo and Adebowale were sentenced to life in prison in December of 2013, according to a report by BBC News.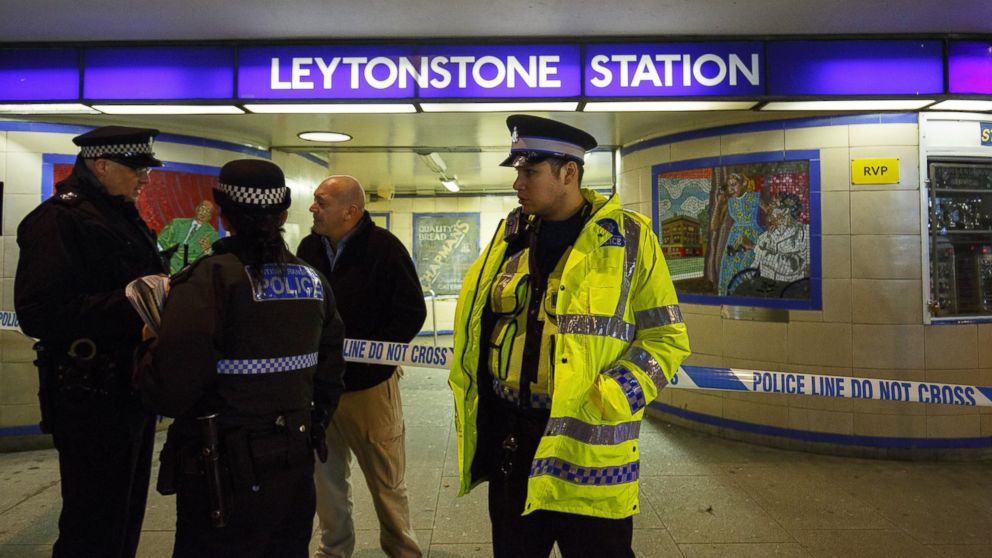 Dec. 5, 2015: Leytonstone knife attack
Shortly after the Paris attacks in November of 2015, a 29-year-old man, Muhaydin Mire, was restrained and arrested for attempted murder after trying to stab people in the Leytonstone metro station with a knife.
The attack left a 56-year-old man in the hospital with serious but not life-threatening knife injuries, and a second man suffered minor injuries but did not require medical assistance, police said, according to an ABC News report at the time.
Mire, a former Uber driver with a history of mental health issues, had an interest in the terror group ISIS, according to a report in The Standard.
He pleaded guilty to attempted murder in 2016.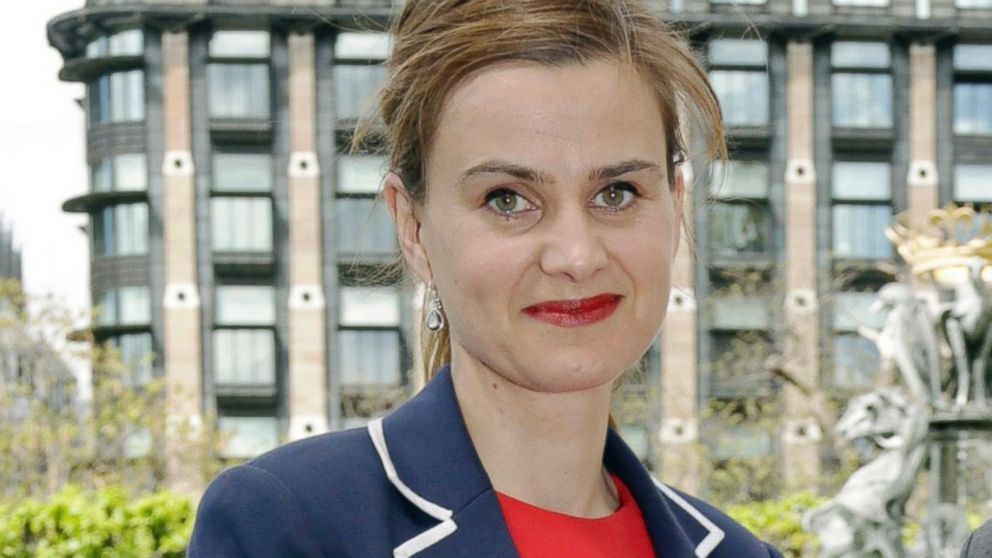 June 16, 2016: Assassination of Jo Cox
Jo Cox, a British member of Parliament, was killed in broad daylight after a town hall meeting at a library in West Yorkshire, England, one week prior to the Brexit referendum, according to ABC News' reporting from last summer.
Her killer, Thomas Mair, was a longtime supporter of a U.S.-based neo-Nazi organization, according to a watchdog group that tracks extremists. The Guardian reported that he had an interest in Nazism.
Mair is serving a life sentence for the crime.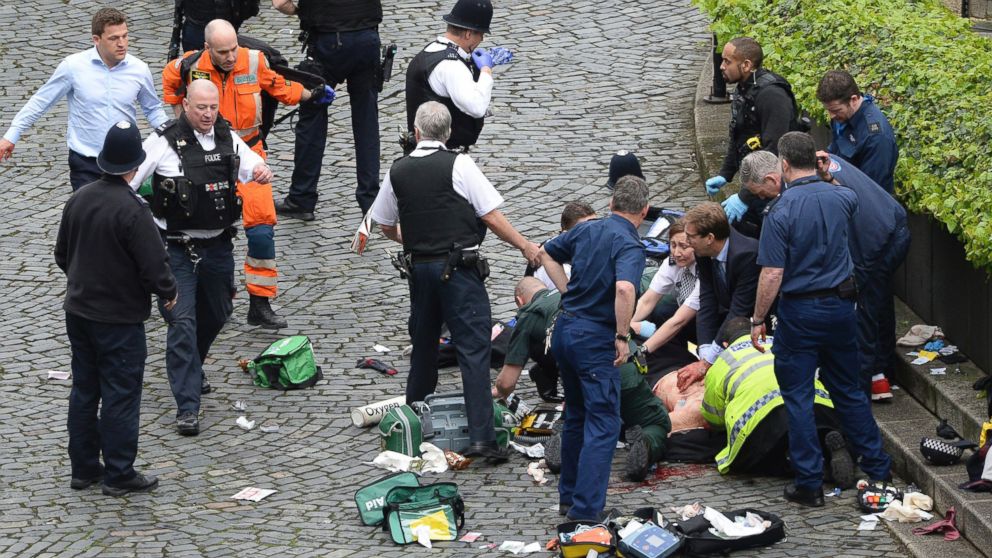 March 22, 2017: Westminster Bridge attack
Three people were killed, including a police officer, and at least 29 people were hospitalized following an attack in London that took place earlier this year.
The attack began when a driver struck pedestrians and three police officers on Westminster Bridge, London's Metropolitan Police said.
Richard Tice, a witness, told ABC News that he saw injured people lined up along the pavement. According to Tice, the car jumped the curb, knocking over pedestrians.
The car then crashed into the fence around the Houses of Parliament, and a man armed with a knife attacked an officer who was guarding Parliament, according to police.
The suspect, 52-year-old Briton Khalid Masood, was shot and killed by police.
ISIS called Masood "a soldier of the Islamic State."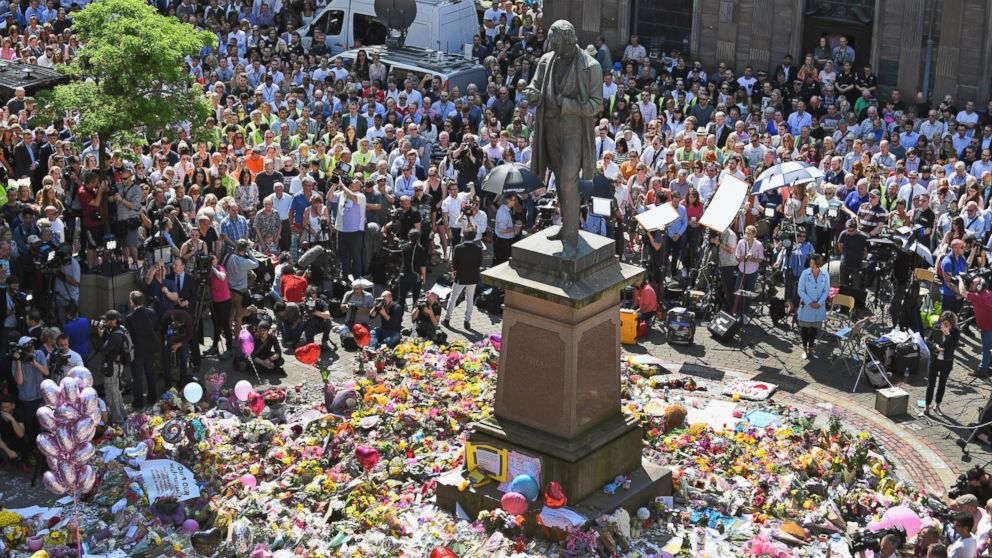 May 23, 2017: Manchester Arena suicide bombing
ISIS claimed responsibility for the deadly explosion at a concert hall in Manchester, England, where American singer Ariana Grande had just finished performing. Twenty-two people died and 59 others were injured in the attack.
The attacker died at the scene at Manchester Arena after using an improvised explosive device, officials said, and it's unclear at this time to what degree, if any, he received assistance from outside actors.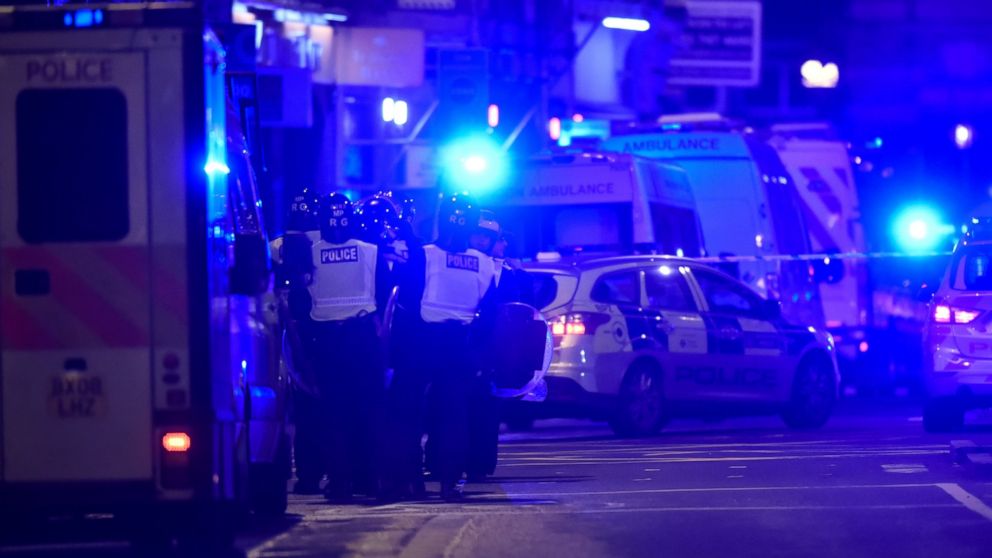 June 3, 2017: London Bridge and Borough Market incidents
Less than two weeks after the Manchester Arena bombing, London's Metropolitan Police Service responded to two "terrorist incidents" following reports of a van plowing into pedestrians on London Bridge, as well as reports of stabbings at the nearby Borough Market.
In a statement, U.K. Prime Minister Theresa May confirmed the incidents are "being treated as a potential act of terrorism."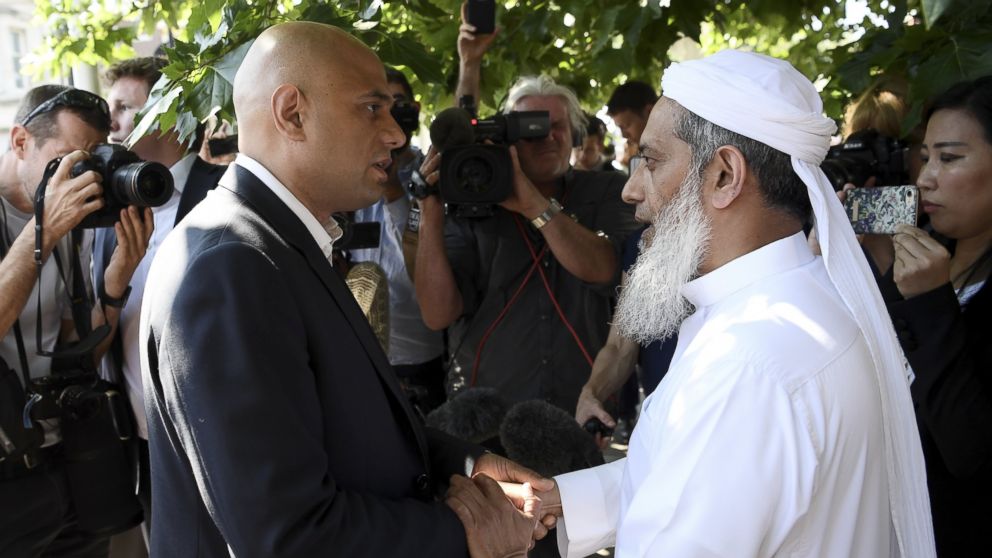 June 19, 2017: Finsbury Park mosque attack
One person died and 10 more people were injured after a man drove a van into a crowd gathered after prayers outside a mosque situated in the Finsbury Park area of London.
The attack, which occurred a little more than two weeks after the London Bridge attack, happened shortly after midnight, and affected worshipers during the Muslim religious period of Ramadan.
Prime Minister May called the attack "every bit as sickening as those have come before" and said "evil of this kind will never succeed," after holding an emergency meeting to coordinate the government's response at 10 Downing Street.
London mayor Sadiq Khan called the incident a "horrific terrorist attack."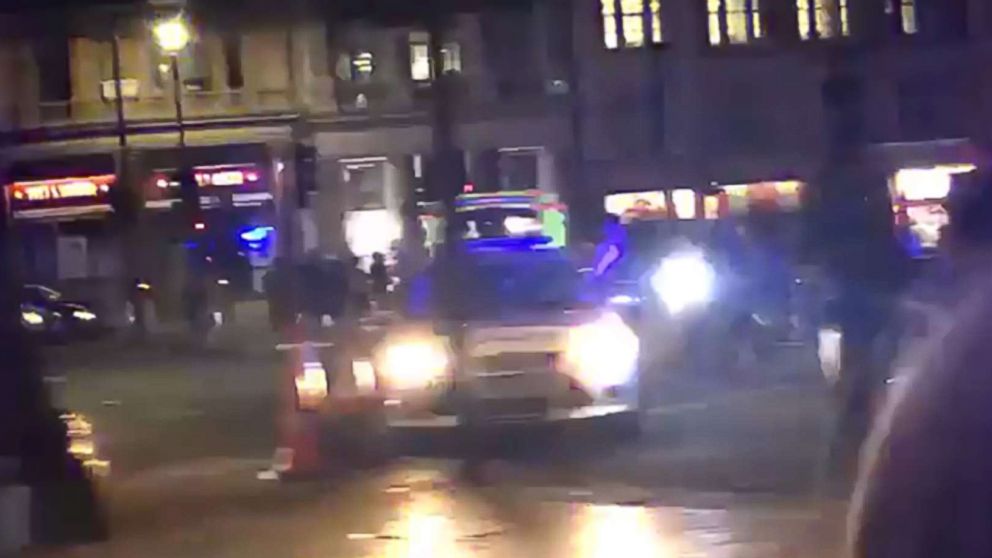 Aug. 25, 2017: Buckingham Palace assault
A 26-year-old man was arrested near Buckingham Palace in London for allegedly assaulting two police officers.
According to London's Metropolitan Police Service, the man stopped his car at approximately 8:35 p.m. local time in a restricted area near a police vehicle on the Mall, a tree-lined royal road leading from Trafalgar Square to Buckingham Palace.
"Officers at the Mall spotted a large bladed weapon in his vehicle and went to arrest him," police said in a statement.
During the course of detaining the man, two male police officers suffered minor injuries to their arm. The suspect was also treated for minor injuries.
There were no other reported injuries.
A few hours after the incident, the Metropolitan Police Service announced that detectives from its Counter Terrorism Command were investigating.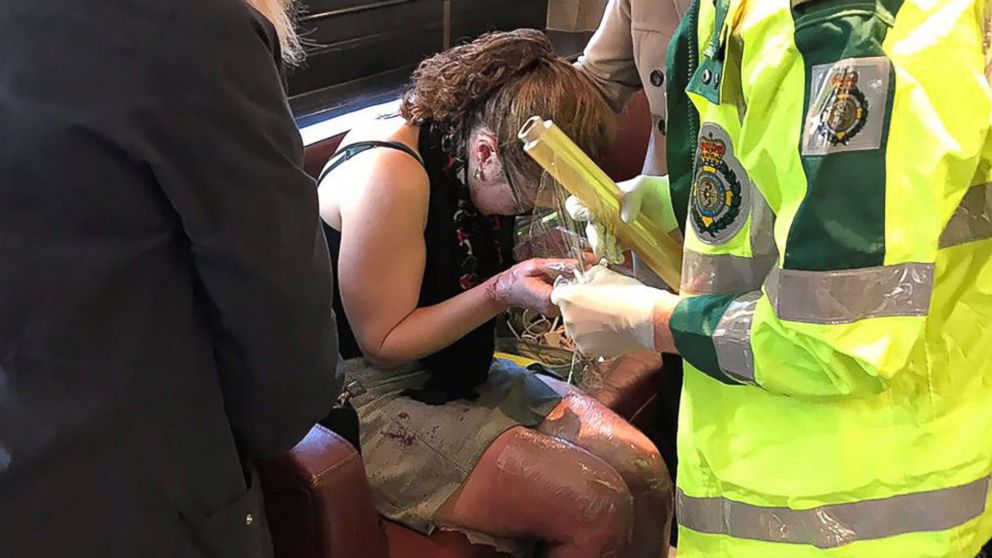 Sept. 15, 2017: Parsons Green tube attack
A rush-hour blast rocked a subway car as the train was pulling into the Parsons Green station in West London.
The improvised explosive device on the train did not fully explode, according to London's Metropolitan Police Service.
Police said the incident is being treated as a terrorist incident.
The London Ambulance Service said it transported 22 people to the hospital, but none of the injuries were serious or life-threatening.
Prime Minister May said after an emergency Cabinet meeting that the nation's threat level is at "severe." The public should remain vigilant, she said.
A British government official said the incident is being treated as a terror attack but so far it appears to be an isolated incident.