Worldwide Demonstrations Follow Charlie Hebdo Massacre
Outrage ripples through Paris and beyond.
— -- Thousands of demonstrators gathered Wednesday at the Place de la Republique after the shooting deaths at a French satirical newspaper in Paris.
Many who poured into Place de la Republique in eastern Paris near the site of the noontime attack waved papers, pencils and pens.
The messages of condolence, outrage and defiance over the Paris terrorist attack on a newspaper office spread quickly around the world Wednesday with thousands of people taking to the streets to protest the killings and using the slogan "Je Suis Charlie" on social media.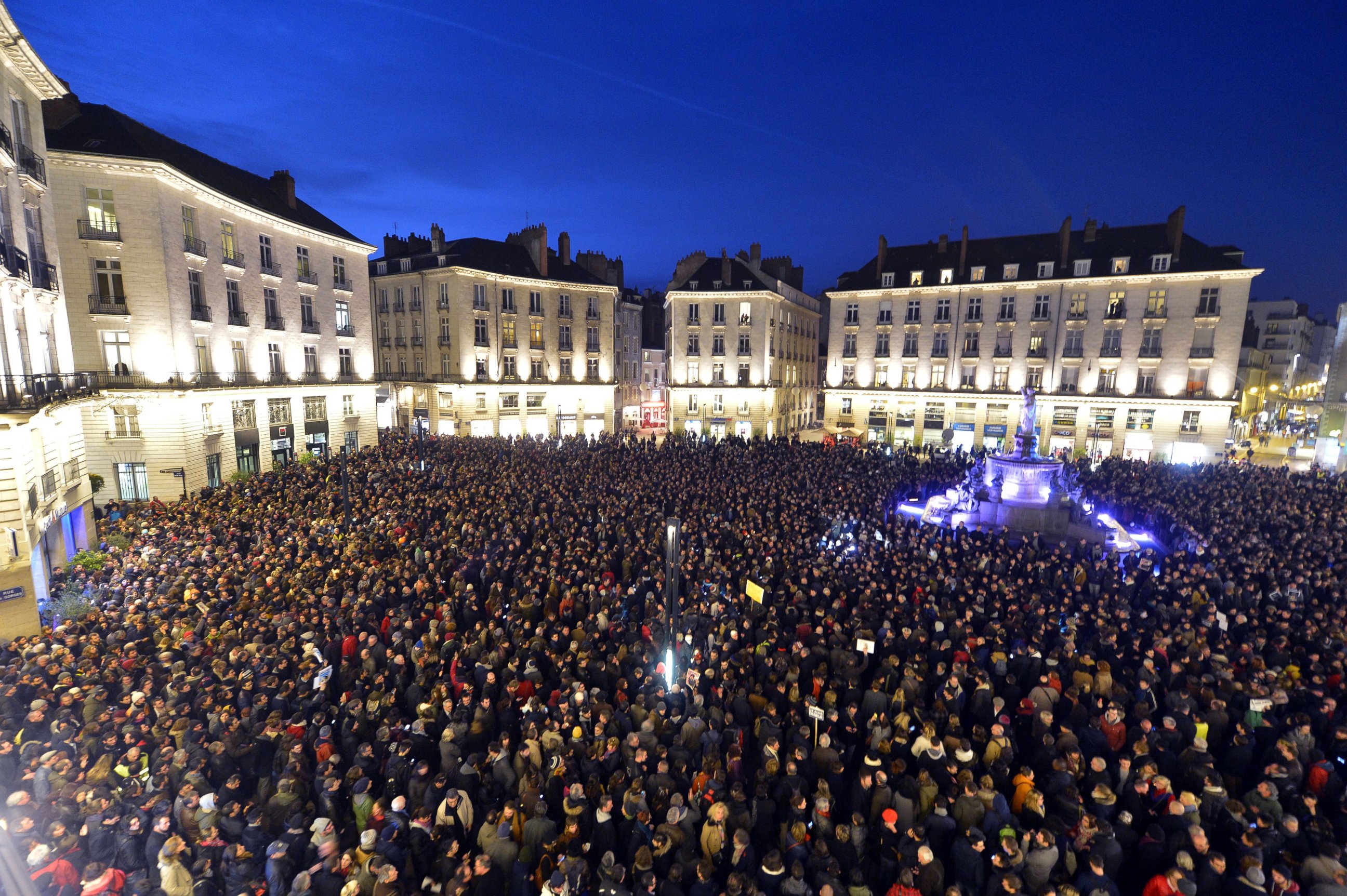 Demonstrations, including some silent vigils, took place in some U.S. cities, at London's Trafalgar Square, in front of the Brandenburg Gate in Berlin, in Madrid, Brussels, Nice and elsewhere.
"No matter what a journalist or magazine has to say, even if it is not what the majority of people think, they still have the right to say it without feeling in danger, which is the case today," said Alice Blanc, a London student who is originally from Paris and was among those in the London crowd, estimated in the hundreds.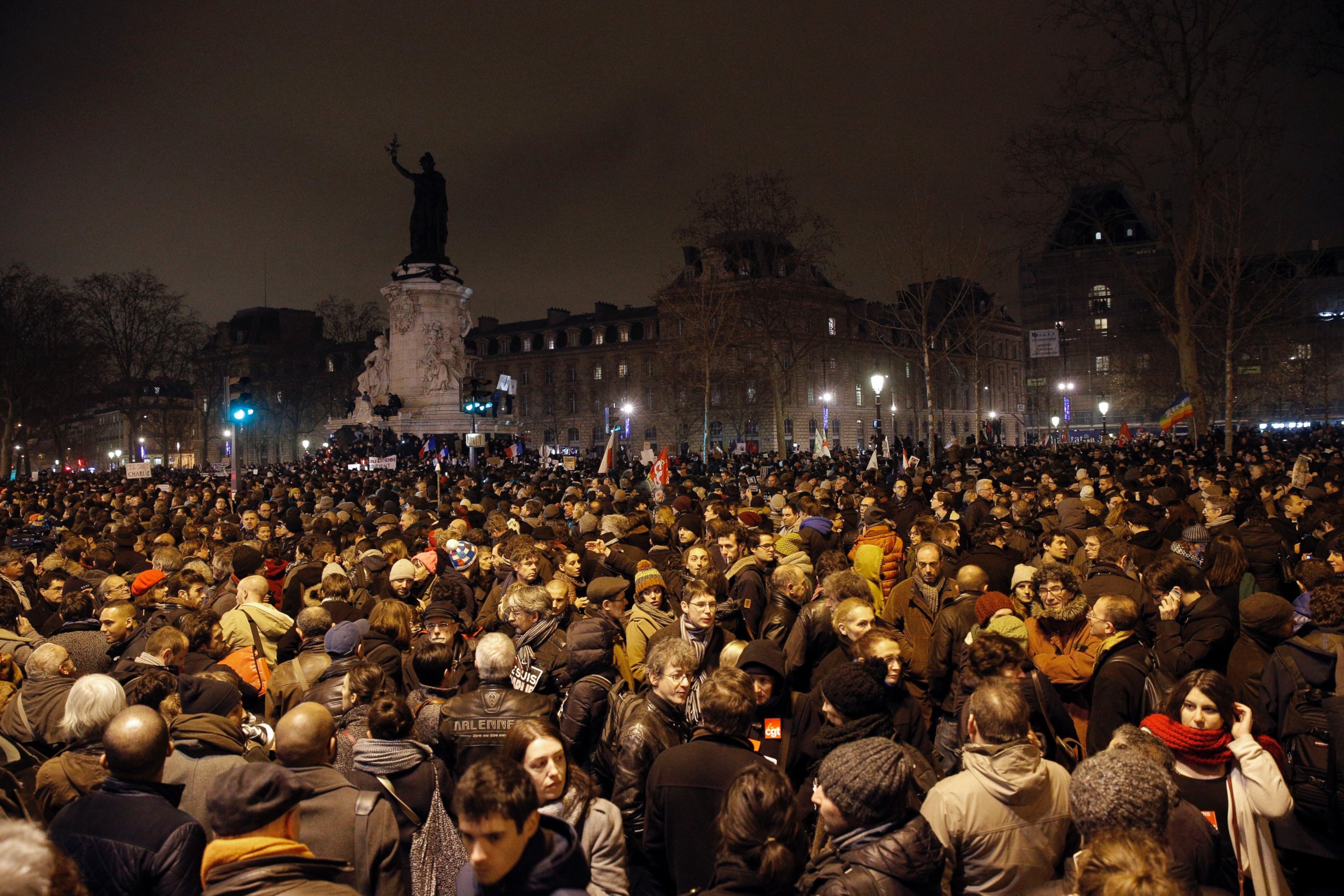 In San Francisco, hundreds of people held pens, tiny French flags and signs that read "I am Charlie" up in the air outside the French Consulate in the financial district. A handful of the participants lit candles that spell out "Je Suis Charlie," while others placed pens and pencils and bouquets of white carnations and red roses by the consulate's door.
Julia Olson, of Nimes, France, said she wanted to be in the company of other people after hearing the news.
"There is nothing we can do but be together," the 26-year-old said.
Several hundred people gathered in Manhattan's Union Square amid chants of "We are not afraid" and holding signs in English and French saying "We are Charlie."
In Seattle, about 100 people assembled near the French Consulate office with many holding signs in support of the victims.
The Associated Press contributed to this report.