— -- There may be as many as thousands of people inside the United States consuming online "poison" from ISIS alone, and, "I know there are other Elton Simpsons out there," FBI director James Comey warned today, referring to one of the men who opened fire outside of an event in Texas earlier this week celebrating artists' portrayals of the Prophet Mohammad.
"We have a very hard task" in trying to identify and stop anyone inspired to launch an attack inside the U.S. homeland, Comey told ABC News' Pierre Thomas and a small group of reporters.
Such efforts have become particularly challenging because ISIS has reconfigured and redefined terrorist recruitment, according to Comey. In fact, while the FBI is trying to find that so-called needle in a haystack, "increasingly the needles are invisible to us," he said.
As recently as two years ago, someone in the United States who wanted to consume "radical poisonous propaganda" would have to seek that out on the Internet, most likely on a jihadist web forum. So the FBI focused its investigative efforts on those jihadist web forums, Comey said.
But "that has changed dramatically, especially with [ISIS] and their use of social media," where on phones in people's pockets they ask Americans and other foreigners "to travel to the so-called caliphate to fight" but simultaneously say, "If you can't travel, kill where you are," according to Comey.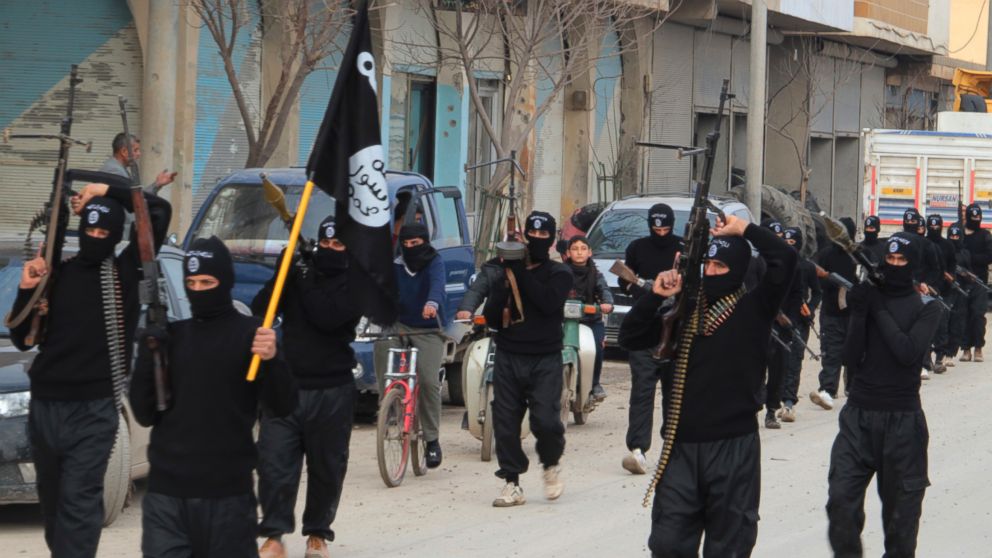 "It's almost as if there is a devil sitting on the shoulder saying, 'Kill, kill, kill, kill' all day long," he said. "[They are] recruiting and tasking at the same time. … In a way, the old paradigm between 'inspired' and 'directed' breaks down here."
And with that distinction "no longer relevant," is it all the more challenging for the FBI to determine whether someone seeking jihadist propaganda online or even promoting themselves is "a talker or a doer," as Comey described it.
There's also the question, "Where are they on the pathway from 'talker' to 'doer'? And that's really hard," Comey added.
Those are the exact types of questions the FBI faced with Simpson.
Comey acknowledged today that Simpson had been under FBI watch since 2006, when the agency opened an investigation on the Phoenix-area man based on information suggesting he wanted to join al-Shabab, the al Qaeda-linked group in Somalia. Simpson was ultimately indicted on terrorism charges and convicted, but due to questions over the government's case he never went to prison and was sentenced to probation. The FBI officially closed its case into Simpson last year.
But two months ago, based on social media postings suggesting "renewed interest in jihad" with ISIS, the FBI reopened its investigation into Simpson, hoping to determine "what he was up to," according to Comey.
After spending recent weeks trying to identify people inside the United States who might have interest in attacking the community center in Garland, Texas, hosting the controversial cartoon contest, the FBI developed information "just hours" before the event on Sunday that Simpson might be among those interested, Comey said.
About three hours before the event was to begin, the FBI sent Garland police an intelligence bulletin warning that Simpson may be interested in traveling to Texas and attacking the event, according to Comey, who said the bulletin included a picture of Simpson and a suspected license plate.
Garland police spokesman Joe Harn wouldn't discuss the FBI bulletin specifically, but he told ABC News that in terms of "any information that we had that these guys were coming to Garland from Phoenix, we had no information on anything like that."
Nevertheless, the FBI had no reason to believe Simpson would actually try to carry out an attack, and, "We didn't have reason to believe he left Phoenix," Comey said. The bulletin was simply a precaution, Comey indicated.
Comey praised the traffic officer who killed Simpson and his roommate and accomplice, Nadir Soofi, before they could seriously hurt anyone. The pair were killed outside of the community center. Comey said the officer was an "extraordinary example" of judgment, skill and calm.
Comey, meanwhile, warned that even when the FBI finds someone who has in fact connected with ISIS, keeping track of that person is becoming increasingly difficult. More and more, ISIS is making contact with individuals on Twitter or Facebook and "steering" them to encrypted forms of communications, he said.
"[We see] a connection made, and then it disappears," said Comey, adding that even with a court order some of those encrypted communications are impenetrable.
Get real-time updates as this story unfolds. To start, just "star" this story in ABC News' phone app. Download ABC News for iPhone here or ABC News for Android here.