— -- Thousands of men, women and children from a minority group in Myanmar called the Rohingya are desperate enough to risk death and slavery to escape the country as refugees in search of a better life.
"It is so bad here that the best option is to face death, torture or abuses at sea or in Thailand just to escape," Matt Smith, an activist and founder of Fortify Rights, told ABC News' Bob Woodruff.
Smith and his team have been documenting abuses in Myanmar for several years. To see what the Rohingya people face, Woodruff traveled for ABC News' "Nightline" with Smith to northern Myanmar, where most of the Rohingya population of just over 1 million people lives.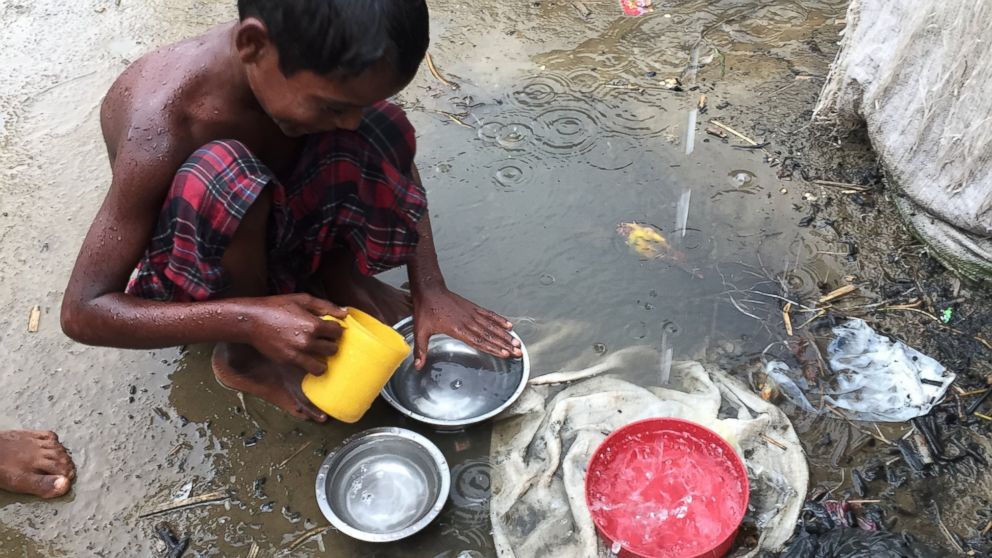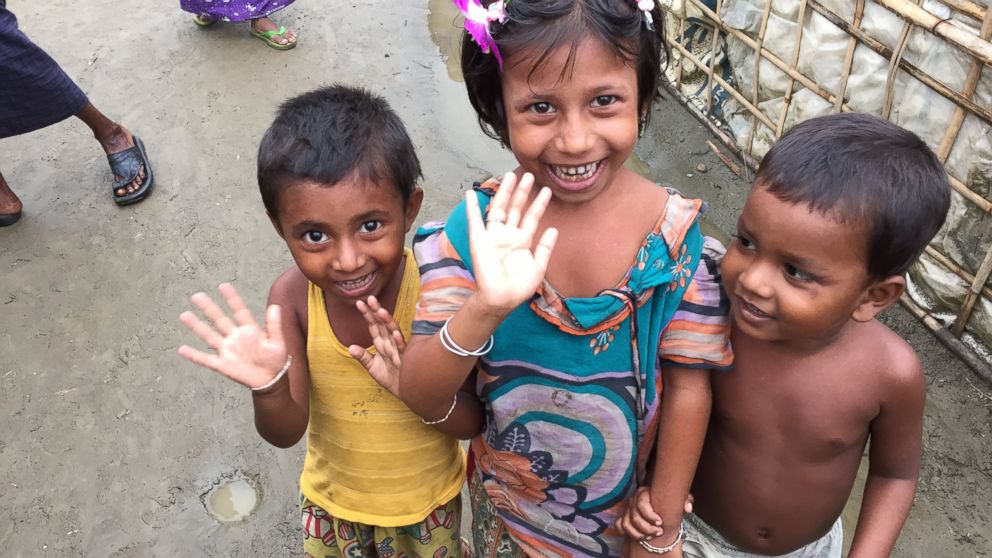 "There has been systematic human rights violations committed against the Rohingya Muslim population for decades," said Smith. "Population control measures are in place, attempts to prevent birth, restrictions on freedom of movement, forced labor is common."
The Rohingya were stripped of their citizenship in 1982, but the latest bout of repression began in 2012, when rising tensions between the ethnically Muslim group and Buddhist communities were incited by U Wirathu, leading to violent clashes.
U Wirathu is a Buddhist monk who has been called the "Burmese [Osama] Bin Laden" and actively preaches against the Rohingya minority. During the clashes, entire Rohingya neighborhoods were burned to the ground, and more than 140,000 Rohingya were forced to move into oppressive camps on the outskirts of Sittwe, the capital of Rakhine state.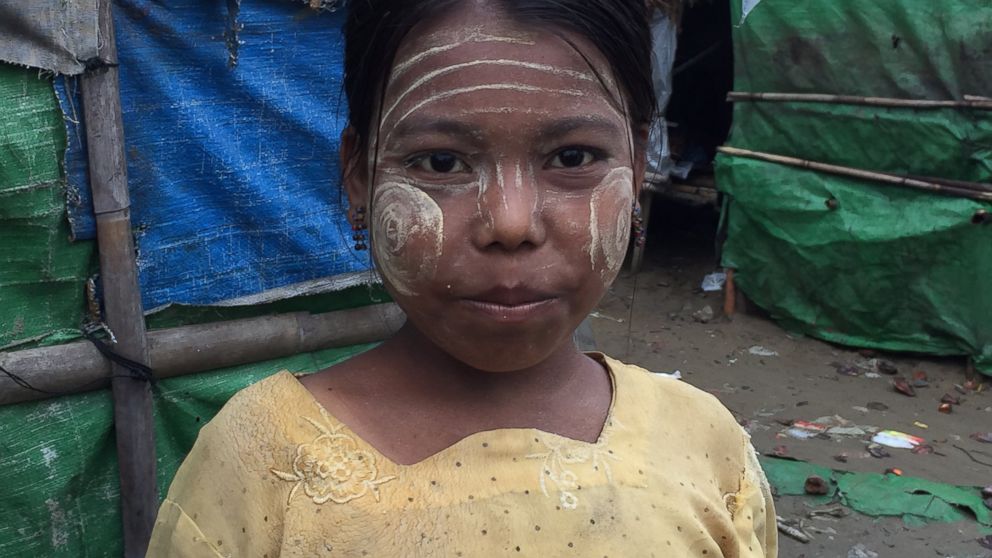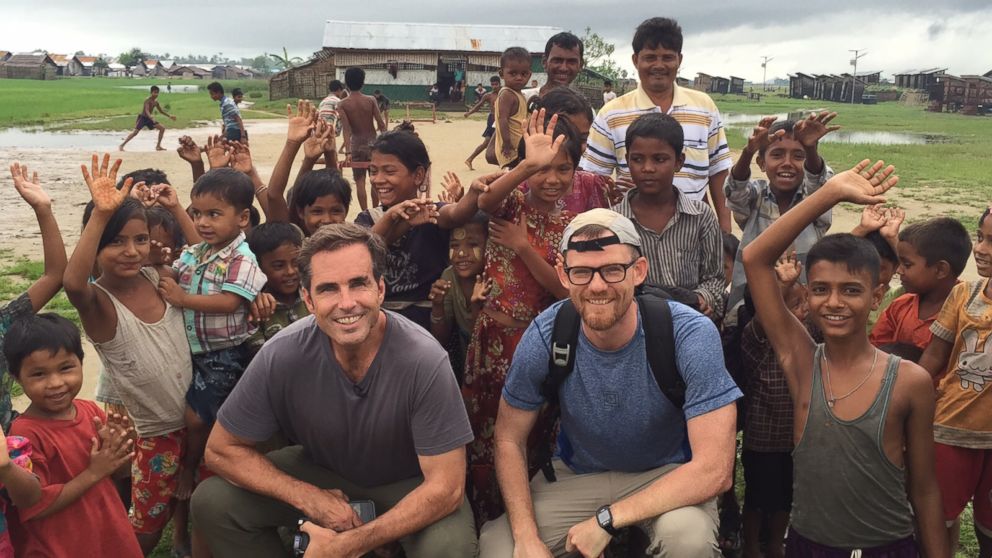 The camps have been called the world's largest outdoor prison, where Rohingya movements are highly restricted. Police guard the few exits. They can't leave the camps to attend school, work or seek medical care. Children who are born in the camps are not issued birth certificates and are stateless.
"All of the people here were essentially burned out of their camps in 2012. They've been confined to this camp and others since then. Basic things like education for the most part are unavailable to these communities. Adequate health care, food, nutrition levels are quite low," said Smith.
Healthcare is also almost nonexistent. In the camps, "Nightline" saw children suffering from malnutrition, many of whom had severe skin conditions and other more serious illnesses.
At one clinic, "Nightline" met 25-year-old Rahana, a mother of three. She had given birth to a baby who died after three days. Nine days after giving birth, Rahana was still bleeding and had been waiting for days to see a doctor.
"There was no staff at the clinic so now we are hopefully going to a clinic where there is staff, and we can get a referral to take her to the hospital," Brad Hazlett, from Partners Relief & Development, told Bob Woodruff.
Though Rahana visited three clinics seeking medical attention, she was told she needed to continue to wait. Because Rahana is Rohingya, she cannot simply leave the camps and go to the hospital. She has to seek special permission from the authorities, which can take a very long time.
Smith told Woodruff he and his team are "working hard to lift these restrictions, restrictions on people coming in, going out. We are working very hard to get the government to stop these human rights violations and find some measure of accountability."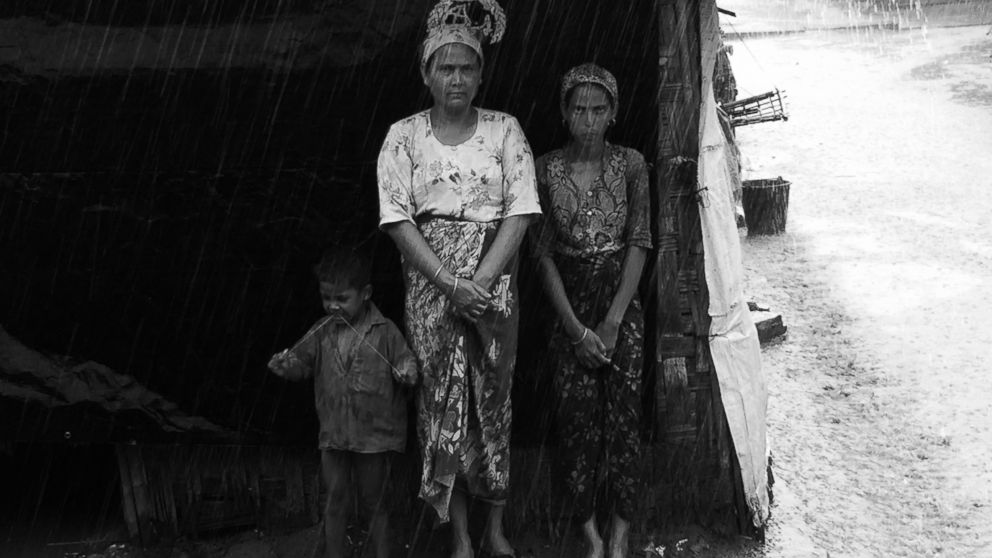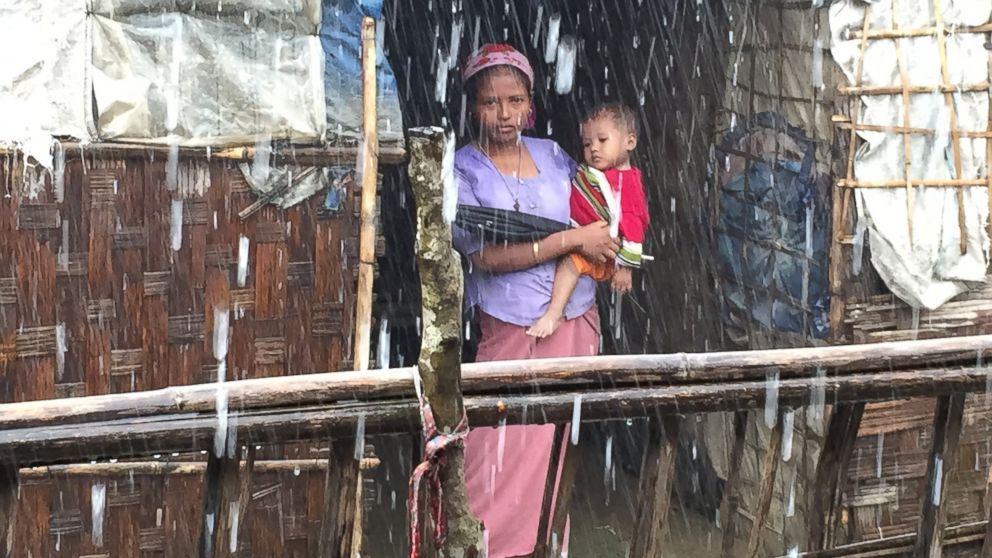 "Nightline" met another young mother, Arafa, who was stranded with her five children on a cargo boat in Andaman for 50 days over the summer hoping to escape Myanmar to go to Malaysia.
"I heard [the smugglers] may sell me if I cannot pay," Arafa told "Nightline. "If [my children] cried for rice, they were hit. If they cried for water, they were hit."
Trafficking is big business in the community. With little opportunity, it's the best paying job around. Local smugglers make a few hundred dollars. International smugglers make even more money upon the refugees' arrival in another country.
To escape Myanmar, refugees must travel several miles at night to the very last camp at the water's edge. They then have to make it past the police, who need to be paid about $1,000 just to give people the chance to flee. From there, they go out to the beach where boats are waiting.
"A smaller boat that holds about 20 to 30 people will take them out to sea along this route for about four to five hours out to a much larger boat waiting for them in international waters. Those boats are in many cases operated by transnational criminal syndicates that are buying and selling thousands of people," Smith said. "In some cases back in 2012 to 2014, they would have to pay the equivalent of $200 to get on that boat, and they were led to believe that that boat would take them all the way to Malaysia. Of course when they get to the bigger boat, they realize it is a very different situation entirely and that they have just been purchased."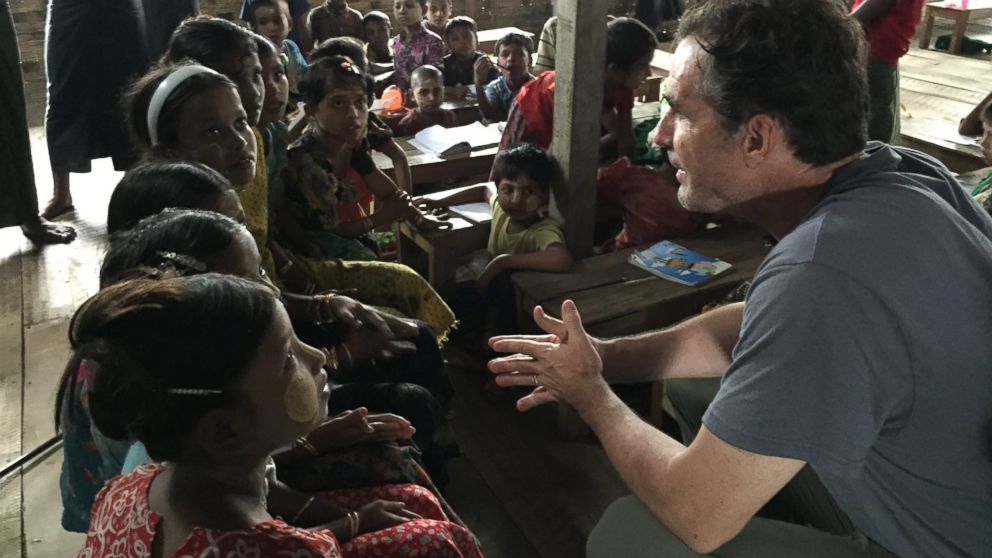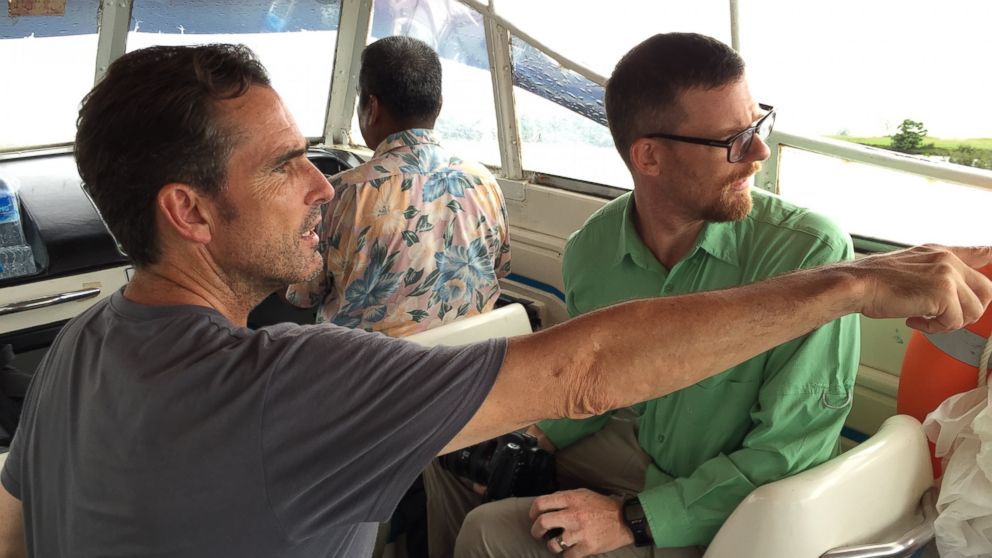 And in Au Mingala, the last remaining Rohingya neighborhood inside the city of Sittwe, there are less than 70 families left. They don't know how long they'll be able to survive. Some activists have called this a slow genocide.
A leading Buddist monk in Sittwe said, "Muslims killed monks ... killed buddist guards and raped our people." When asked if he thought Muslims want to control the country, the monk said, "Muslim people always try to occupy our lands."
The distrust appears to go both ways. When Bob Woodruff met a group of Rohingya children, one girl said that she didn't want to meet some Buddhists "because they kill our families and they will kill us."
"They are dangerous," one girl told Bob Woodruff. "Our houses were lite on fire." Another child said, "A lot of people were killed."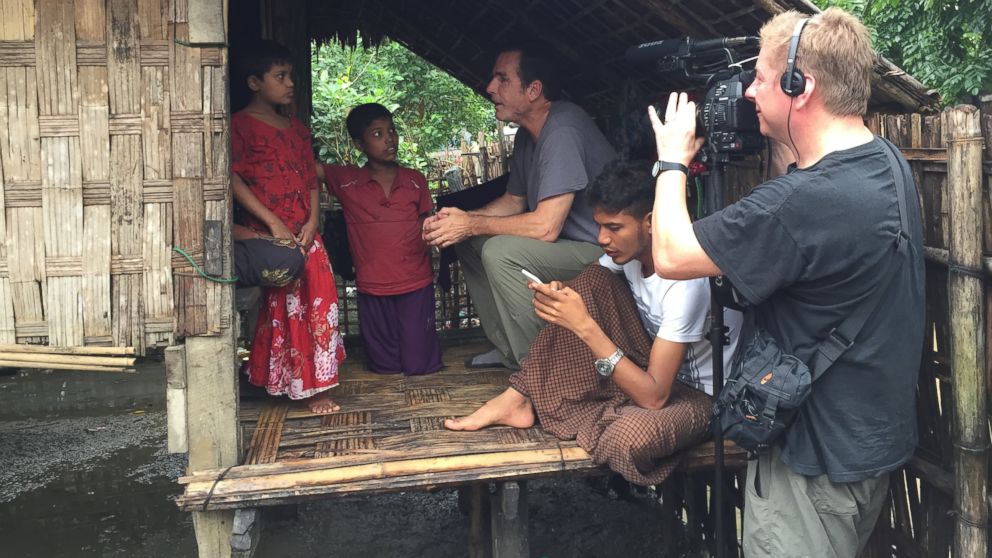 Elections in Myanmar scheduled for November 8, which are being called the first "free elections." Yet, almost no Rohingya have the right to vote, and for those few who do, there are no Rohingya candidates to vote for.
But despite the risk of being trafficked by smugglers or dying at sea, many Rohingya are still willing to do what they can to escape the repression for a chance at a better life.