The U.S. is not declaring Myanmar's violent campaign against the Rohingya, a Muslim ethnic minority long persecuted in the country's northwest, to be "genocide" in a new fact-finding report.
The decision comes one month after a similar report by the United Nations argued Myanmar leadership should be prosecuted for genocide, which is a deliberate campaign to violently destroy a particular group of people.
Since August 2017, Myanmar's military has orchestrated attacks on Rohingya in Rakhine State. While the government said it's a legitimate counterterrorism operation and denies any wrongdoing, the operation has driven more than 700,000 new refugees across the border into Bangladesh.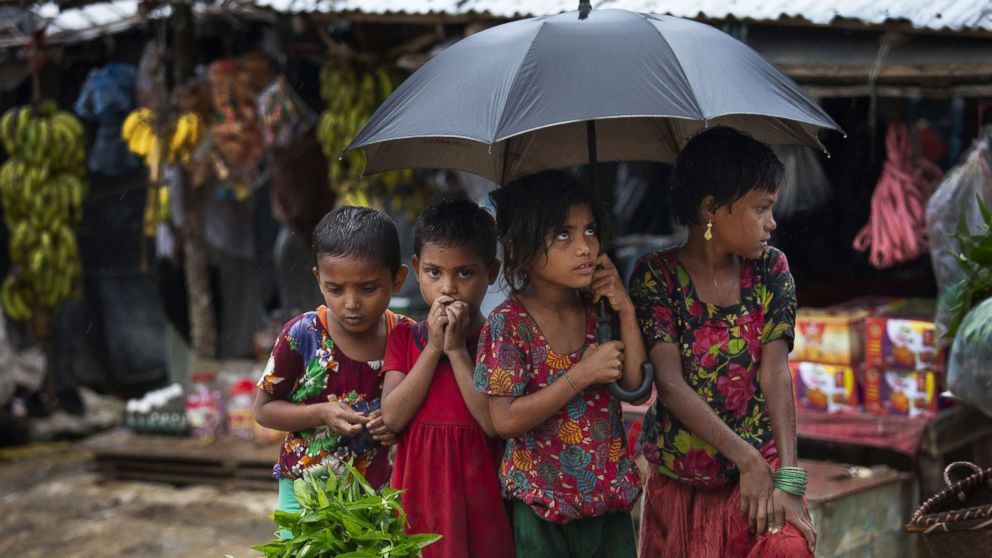 "The recent violence in northern Rakhine State was extreme, large-scale, widespread and seemingly geared toward both terrorizing the population and driving out the Rohingya residents," according to the fact-finding report, published Monday after teams of U.S. investigators interviewed Rohingya refugees in Bangladeshi camps. "The scope and scale of the military's operations indicate they were well-planned and coordinated."
While that seems to fit the definition of genocide, Secretary of State Mike Pompeo is not declaring the violence to be genocide -- at least not yet.
There was no word from the agency on why.
This represents a significant missed opportunity on a crucial human rights issue and sends a worrying message about how the United States plans to address crimes under international law moving forward.
In fact, after months of anticipation, the detailed report was published quietly online without an accompanying press release.
When asked, a State Department official told ABC News the U.S. had "previously characterized the events described in the report as 'ethnic cleansing.' We believe the findings of this report fully support that conclusion." Then Secretary Rex Tillerson announced that determination last November amid global outcry on the Rohingya crisis.
The U.S. will remain focused on "promoting accountability for those responsible for these crimes," the official added.
The decision prompted anger and disappointment from advocacy groups, who urged the administration to follow up by promoting a U.N. investigation and a referral to the International Criminal Court, which National Security Adviser John Bolton has bashed and threatened to sanction in recent weeks.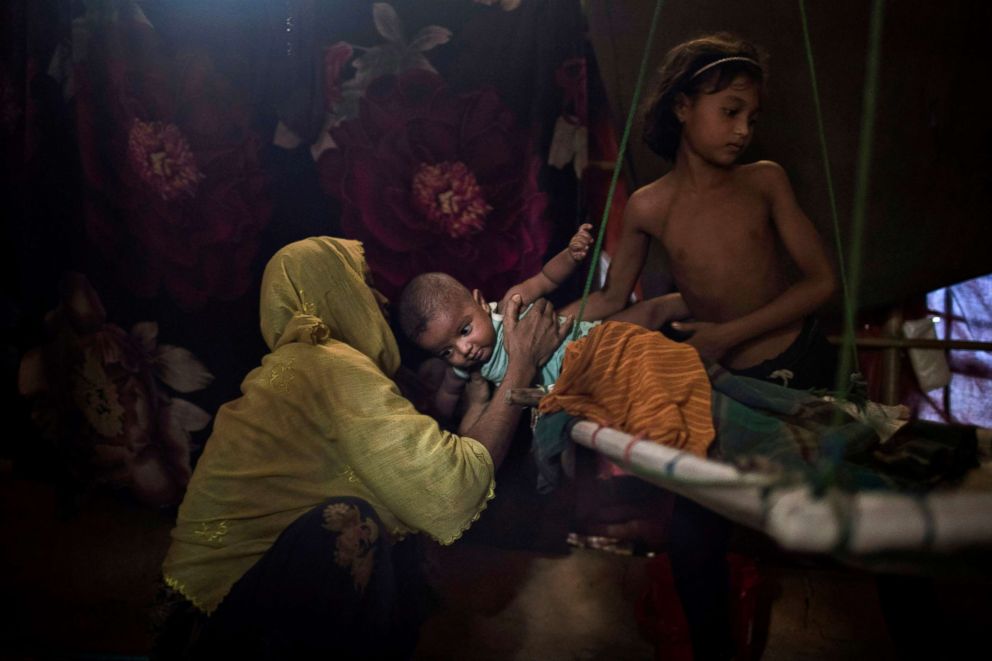 "This represents a significant missed opportunity on a crucial human rights issue and sends a worrying message about how the United States plans to address crimes under international law moving forward," Francisco Bencosme, Amnesty International's Asia-Pacific advocacy manager, said in a statement to ABC News. "Ultimately, the United States' words mean nothing if it fails to pursue genuine accountability for victims and their families."
The U.S. announced Monday it would provide $156 million more in aid for Rohingya refugees and host communities in Bangladesh, which has been straining under the enormous needs of the nearly 1 million Rohingya refugees who now live there. That brings total U.S. aid to nearly $389 million since the latest outbreak of violence last August.
U.S. Ambassador to the U.N. Nikki Haley praised the U.S. as "the leading donor of life-saving assistance to displaced persons, refugees and host communities in Burma and Bangladesh."
But after the decision Monday, the U.S. stands behind the U.N. in calling for action against Myanmar leadership.
Still, the new U.S. report provides a powerful picture into the brutal campaign against the Rohingya. According to a survey of 1,024 Rohingya refugees randomly selected in Cox's Bazar District, Bangladesh, the majority directly experienced violence to their homes or families perpetrated by Burmese military and security forces.
In particular, 82 percent saw a killing or their homes or villages were destroyed, while 65 percent witnessed an abduction, arrest or detention, and 64 percent saw a family member or fellow villager injured. More than half witnessed an armed assault.
More than 50 percent witnessed sexual violence, including 45 percent who said they witnessed a rape and 18 percent who saw a gang rape. One-fifth reported witnessing a mass-casualty event, where more than 100 victims were killed or injured.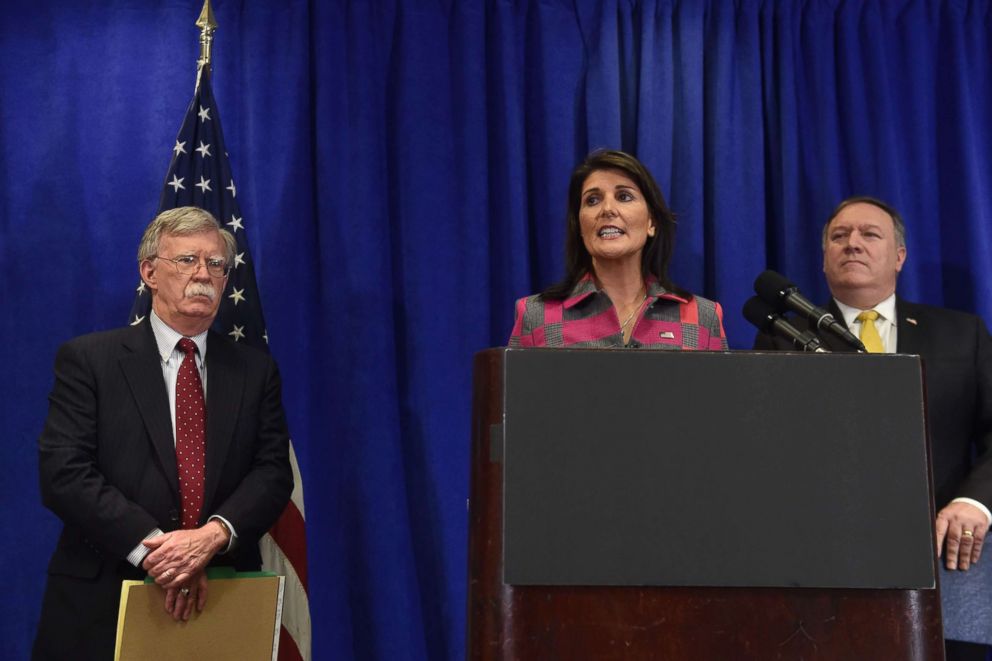 Haley had presented many of those findings to the U.N. security Council in August after the U.N. report was released, saying at the time that the U.N.'s findings were "consistent" with those of the U.S.
But a senior State Department official tempered expectations then, telling ABC News at the time: "I'm not a lawyer. You're not a lawyer. As far as I know, Ambassador Haley is not a lawyer."
While a "genocide" designation requires complex legal analysis, the U.S. has historically hesitated to designate atrocities a "genocide" because it's believed to carry legal requirements for action.
But that's not entirely true. As a signatory to the Geneva Convention in 1948, the U.S. agreed genocide is a "crime under international law which [signatories] undertake to prevent and to punish," but the agreement doesn't say what responsibility each country has for genocides in another country.
The Obama administration determined it did not have special obligations when it declared ISIS's actions against Iraqi religious minorities a genocide in March 2016.
"Acknowledging the genocide or crimes against humanity have taken place," State Department deputy spokesperson Mark Toner said at the time, "would not necessarily result in a particular legal obligation for the United States."