KYIV, Ukraine -- More than a million Russians have called, texted or visited the website of a Ukrainian hotline that allows them to surrender, with many seeking a way to avoid going to war, since Russia's full-scale invasion of Ukraine began, according to the hotline.
The hotline, which is run by the "I Want to Live" project, has received about 200 to 300 daily calls since September, said Vitaliy Matvienko, the project's spokesperson. Instead of calling, some Russians choose to send encrypted messages via Telegram. Altogether, more than 4,000 people have submitted requests to surrender, he said.
"We saw that there are many Russians who do not want to fight," Matvienko said. "Their numbers skyrocketed after Putin announced mobilization in Russia, while Ukrainian Armed Forces liberated vast territories in the Kharkiv region in a fulminant counteroffensive."
Matvienko's has a face that's well-known to many Russians, because he acted in a few Russian TV series before the war. That's why he was offered the role of spokesman of the "I Want to Live" project. Ukrainian officials said Russians who are considering crossing the frontline might want to see someone familiar they can trust on the other side.
The hotline is now functioning in a secure secret facility which many officials and military staffers aren't allowed to enter. The operators use only computers, headphones and special software to accept and record the calls.
"Many of those who call are scared, they want to know whether this project is real and how it is possible for a Russian soldier to escape from the army. There were some prank calls, but most are real" said Oksana, one of the employees receiving calls on the hotline, whose name has been changed for security reasons.
ABC News reviewed a recording of one of Oksana's calls, which came from a woman in occupied Crimea.
The woman sounds like she's almost in tears as she says her son received a summons to the army at a police checkpoint. The woman asks what she could do. The operator's advice was to call the hotline once her son was in Ukraine controlled territory. Then they could assess whether he might be able to surrender.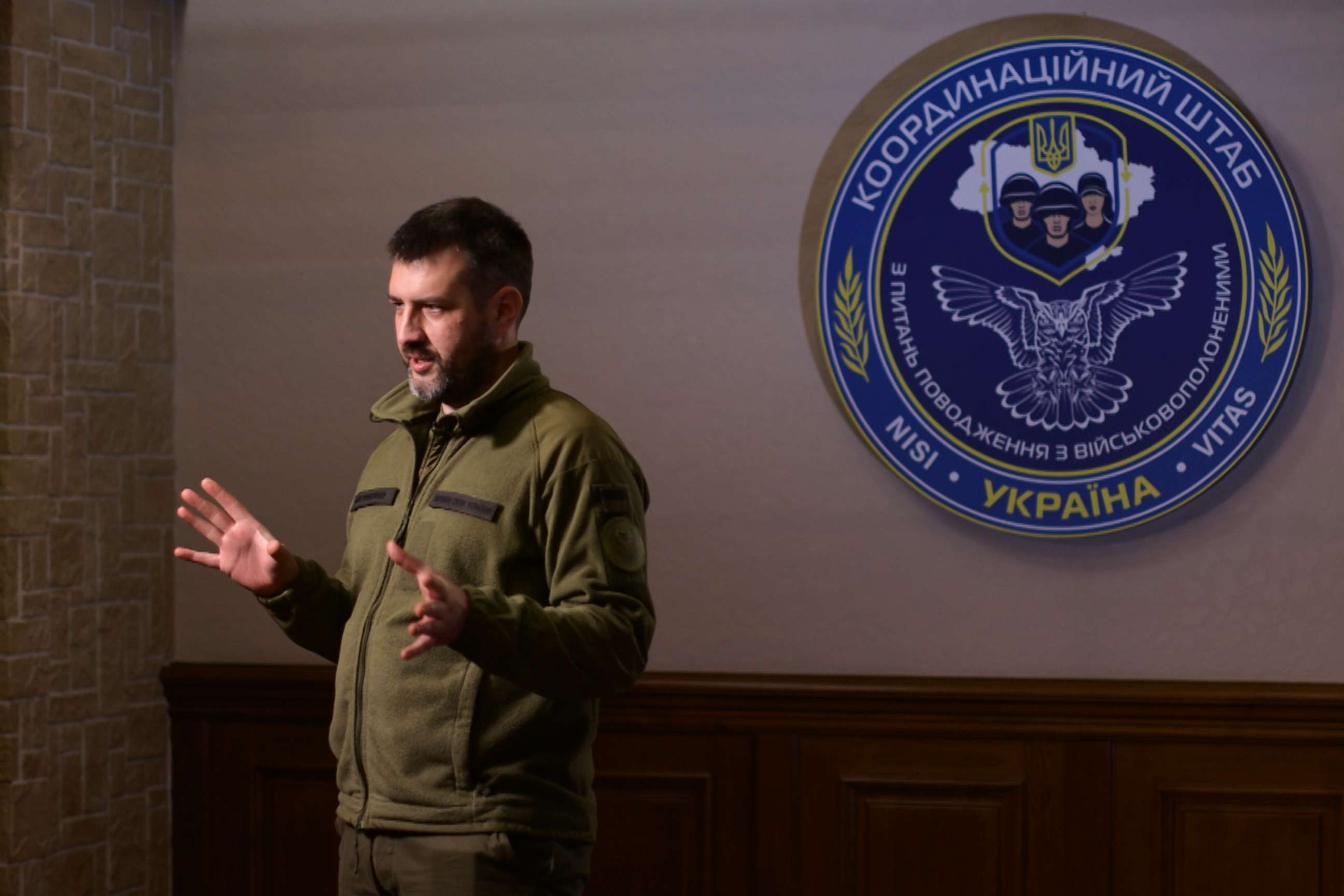 Ukrainian authorities have not fully disclosed the details of the surrender procedure, as well as the number of Russians who have actually surrendered, but some offered ABC News a glimpse of how it works.
People first call the numbers mentioned on the project's web site or text a chatbot. The operators record people's personal info, then pass it to the relevant state bodies and special military units. Later the operator gives instructions to a potential defector -- where he or she should come and what to do upon arrival.
At the agreed-upon time, the soldier has to come to the Ukrainian Armed Forces' positions and establish visual contact with a drone, which will show the safe passage route.
The Russians who follow the surrender rules are legally considered prisoners of war, Ukrainian authorities said. That status guarantees they are treated according to the Geneva conventions and they can receive necessary medical treatment and food. They can also call their relatives.
"Now it's just a routine job for me, but the first hundred of calls were tough for me, because as a patriot of Ukraine I hate those who reached out," Oksana said.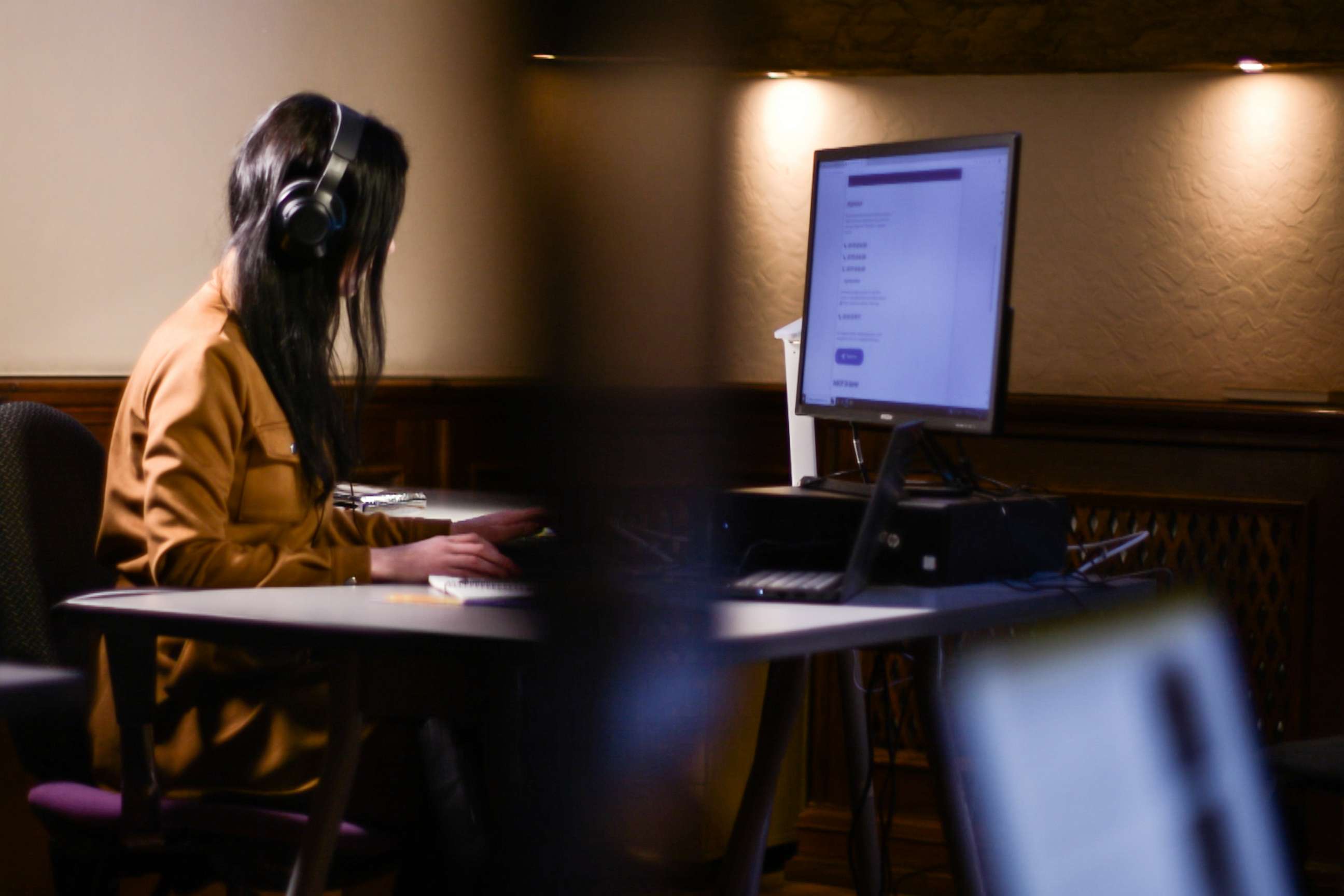 Among those callers were Ukrainian citizens who betrayed their country and fought on the Russian side, she said.
The hotline has also fielded calls from people with "passports" from the so-called Donetsk and Luhansk people's republics, ordinary Russians who were recently called up to fight and senior commanders who do not see their future in Russia, Matvienko said.
High-level military personnel are treated as a priority, as they may possess valuable intelligence.
Sergiy Kuzan, head of the Ukrainian center for security and cooperation, said each case is evaluated differently, taking into account the individual's age, origin and military experience. The project also evaluates people based on the region where they're surrendering, on their education level and how the person was captured, if they were.
"There were cases when a person was really so 'zombified' by Russian television that they really believed in the junta, in Nazism in Kyiv," Kuzan said. "That is, there are clinical cases I would say. For such people we turn on our television, let them read our newspapers, and then people need a little time to realize what is actually going on."
Leaders of the project said they expect to continue expanding, with plans for a separate program in Ukraine and abroad for members of Russia's officer corps who are seeking to surrender.
Ukrainian officials said they're busy putting together a new program for high-level defectors, some of whom will be given new identifies and backgrounds. That programs will be implemented on a case-by-case basis, officials said.