— -- U.S. Ambassador to South Korea Mark Lippert is drawing attention for the dynamic splint he is wearing on his arm while recovering from a March knife attack.
The brace features an exoskeletal design, allowing him to move his fingers and hold objects.
"It is an amazing apparatus, one I haven't seen before – so innovative and creative," he wrote in a Facebook post.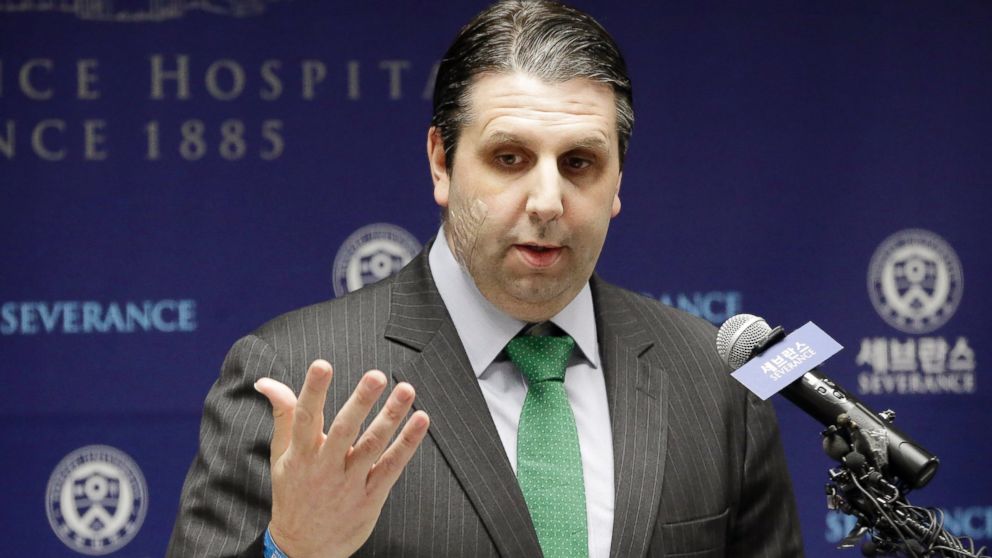 According to Lippert, 42, the brace was created by Seoul's Severance Hospital.
Lippert was slashed by a knife-wielding attacker March 5 in the South Korean capital of Seoul. He received 80 stitches.