— -- The U.S. military is investigating an airstrike in Kunduz, Afghanistan, early Saturday that appears to have struck a hospital run by Doctors Without Borders, killing at least 19 and injuring 37.
The international aid organization has condemned the attack "in the strongest possible terms" and demanded an independent investigation into the circumstances that led to the airstrike.
In a statement, Doctors Without Borders said 19 people were killed at the hospital including 12 staff members and seven patients, three of them children. The 37 wounded included 19 staff members.
In a statement, the coalition in Afghanistan acknowledged that U.S. forces conducted an airstrike in Kunduz early Saturday at 2:15 a.m. local time "against insurgents who were directly firing upon U.S. service members advising and assisting Afghan Security Forces in the city of Kunduz. The strike was conducted in the vicinity of a Doctors Without Borders medical facility."
"This attack is abhorrent and a grave violation of International Humanitarian Law," said Meinie Nicolai, president of Doctors Without Borders. "We demand total transparency from Coalition forces. We cannot accept that this horrific loss of life will simply be dismissed as 'collateral damage.'"
"All indications currently point to the bombing being carried out by international Coalition forces. MSF demands a full and transparent account from the Coalition regarding its aerial bombing activities over Kunduz on Saturday morning," said a statement from Doctors Without Borders, which is known in French as Médecins Sans Frontières (MSF).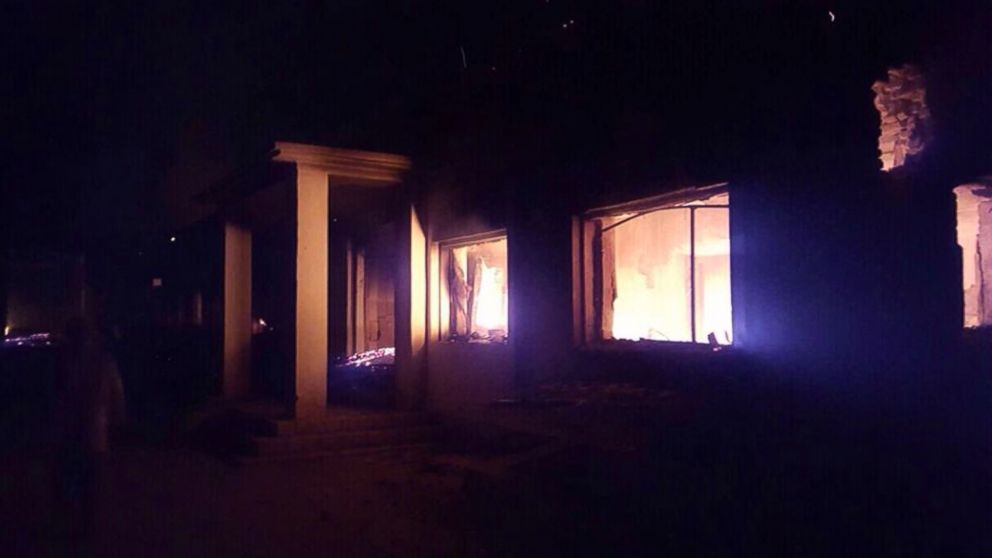 "MSF also calls for an independent investigation of the attack to ensure maximum transparency and accountability," the statement continued.
"A full investigation into the tragic incident is underway in coordination with the Afghan government," U.S. Secretary of Defense Ash Carter said in a statement. "While we are still trying to determine exactly what happened, I want to extend my thoughts and prayers to everyone affected.
"The area has been the scene of intense fighting the last few days," Carter said. "U.S. forces in support of Afghan Security Forces were operating nearby, as were Taliban fighters."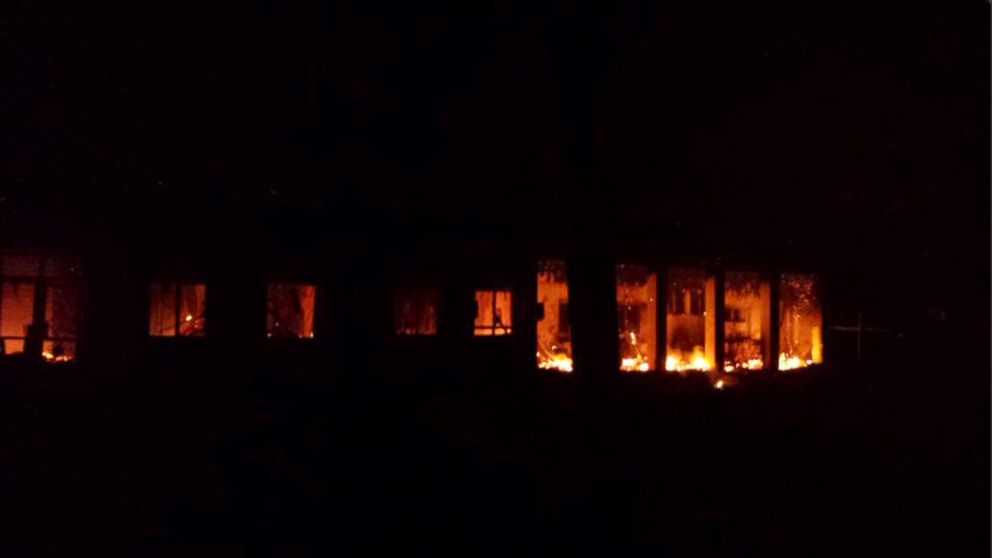 Gen. John Campbell, the top U.S. and coalition commander in Afghanistan, phoned Afghan President Mohammad Ashraf Ghani earlier today to express his condolences.
"While we work to thoroughly examine the incident and determine what happened, my thoughts and prayers are with those affected. We continue to advise and assist our Afghan partners as they clear the city of Kunduz and surrounding areas of insurgents. As always, we will take all reasonable steps to protect civilians from harm," Campbell said.
A one-star general will head the investigation into the airstrike, a U.S. official told ABC News.
On Thursday, the Afghan government claimed it had retaken main parts of Kunduz which had come under Taliban control on Monday, but the city continues to be the scene of intense fighting as Afghan security forces clear out Taliban fighters from pockets of the city.
Sayed Hussaini, a spokesman for the Kunduz police chief, told ABC News that Taliban fighters were firing at Afghan forces from a building adjacent to the hospital.
"As the ground forces were going building to building to clear the area they were engaged with Taliban close to the hospital," Hussaini said.
"The Taliban were firing on them from the wall beside the hospital on them," he added.
A U.S. official told ABC News that an American AC-130 gunship was operating in the area and firing at a position the Taliban was using to fire on U.S. special operations forces serving alongside afghan special operations forces as advisers. U.S. military personnel in Afghanistan serve as advisers but when under fire they are allowed to return fire and call in air support to defend themselves.
The official said the hospital was in an active combat area and that officials are still trying to determine the circumstances of the damage caused to the hospital and whether Taliban were firing from inside the hospital or whether the hospital was hit inadvertently.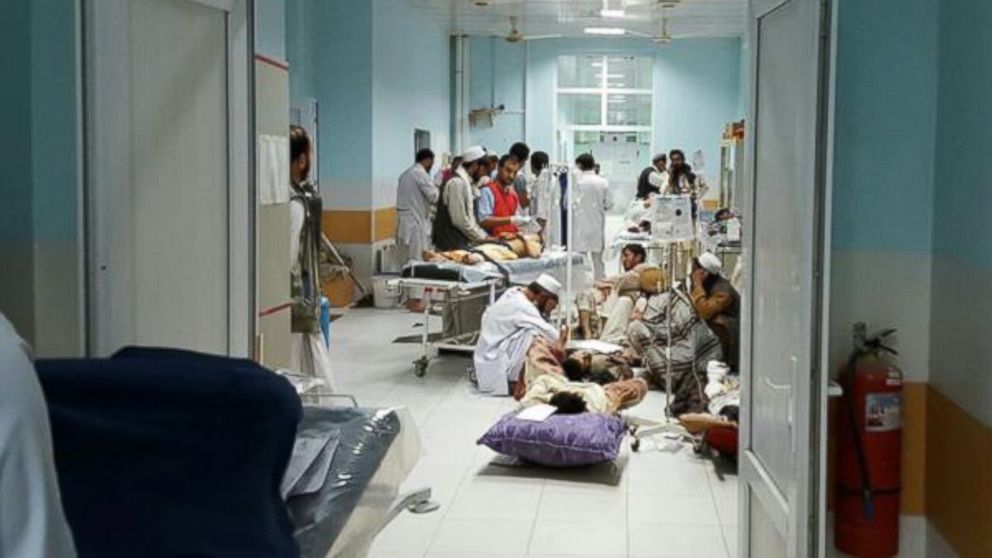 The AC-130 "Spectre" gunship is a fixed wing propeller aircraft that can provide close air support to ground troops. It is equipped with a howitzer that can strike repeatedly at ground targets.
According to a Doctors Without Borders statement, between 2:08 a.m. and 3:15 a.m. local time, its trauma hospital in Kunduz "was hit by a series of aerial bombing raids at approximately 15-minute intervals. The main central hospital building, housing the intensive care unit, emergency rooms and physiotherapy ward, was repeatedly hit very precisely during each aerial raid, while surrounding buildings were left mostly untouched."
"The bombs hit and then we heard the plane circle round," said Heman Nagarathnam, MSF Head of Programs in northern Afghanistan. "There was a pause, and then more bombs hit. This happened again and again. When I made it out from the office, the main hospital building was engulfed in flames. Those people that could had moved quickly to the building's two bunkers to seek safety. But patients who were unable to escape burned to death as they lay in their beds."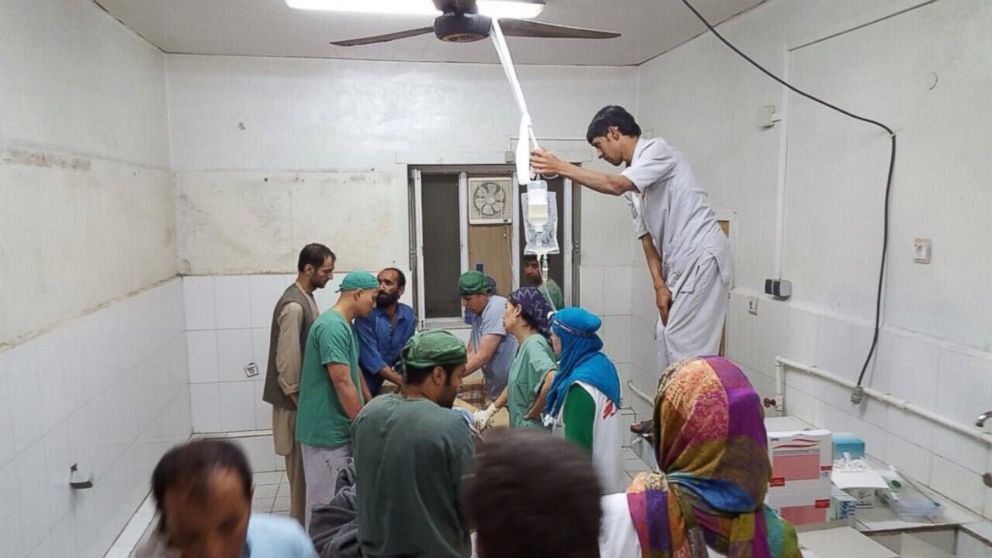 Doctors Without Borders said the aerial attack took place despite the fact that it had recently provided the hospital's GPS coordinates to the coalition and Afghan government on Tuesday. At the time of the attack, the hospital was treating 105 patients and more than 80 medical staffers were present.
In a statement of condolences, NATO Secretary General Jens Stoltenberg said, "Doctors Without Borders perform extraordinary humanitarian work across the world, including in Afghanistan. They play an important role in helping create the conditions for a better future for the Afghan people."
ABC News' Aleem Agha contributed to this report.