President Donald Trump said Friday he had ordered "precision strikes" against Syria's chemical weapons capability in conjunction with the France and the United Kingdom.
Included in the targets was a scientific research center int he greater Damascus area, described by the Chairman of the Joint Chiefs of Staff Gen. Joseph Dunford as a center for research, development, production and testing of chemical weapons.
Two other sites were near the city of Homs: the site of Syria's primary sarin production facility and a chemical weapons storage facility that included an important command post.
He said that while the coalition forces had many potential targets from which to choose, the three sites were chosen for there significance to Syria's chemical weapons program and well as their location and layout, in an attempt to minimize risk to innocent civilians.
Perhaps heeding the possibility of U.S. military action, Russian news agency Interfax reported on Wednesday that Russia's Navy will conduct military exercises off the coast of Syria on Wednesday.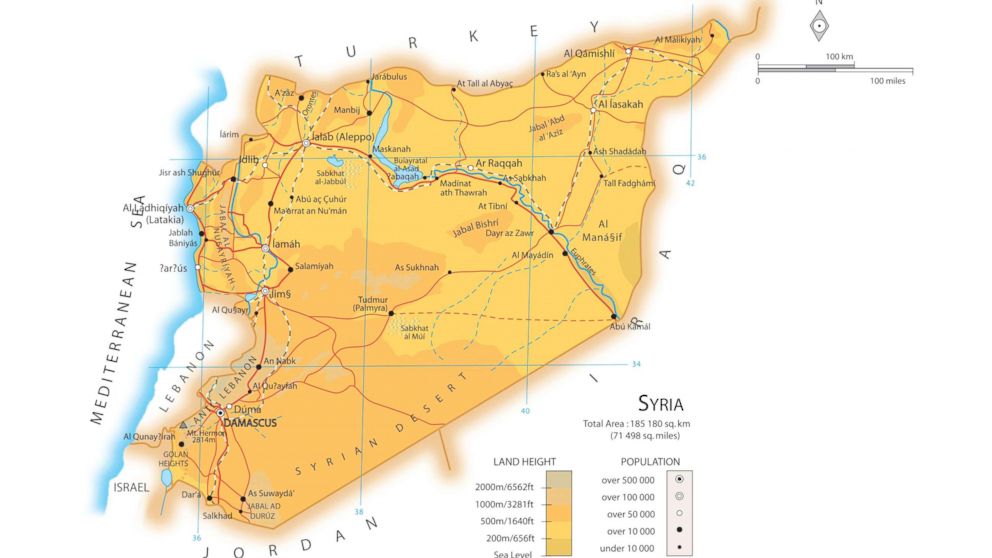 According to Syria state TV 110 rockets were launched in the attack by the U.S., U.K. and France around 3:55 a.m. Syrian time.
It was always believed that any U.S. military response was unlikely to include significant numbers of ground forces. Trump signaled last month that he wanted a complete withdrawal of U.S. forces in Syria, taking many observers by surprise.
Meanwhile, leading officials from the Organisation for the Prohibition of Chemical Weapons have requested access to the site of the alleged chemical weapons attack on a rebel-held neighborhood in Syria on Saturday.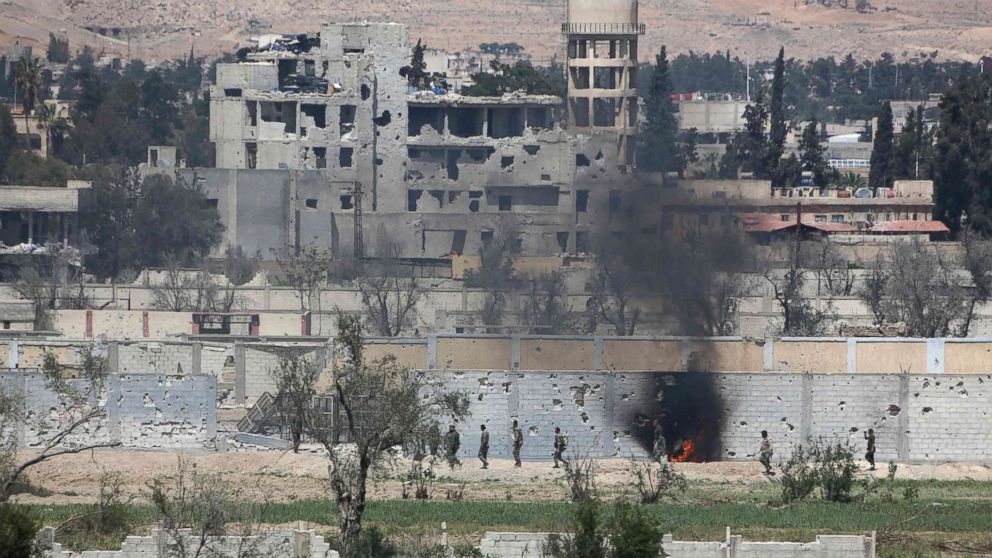 The World Health Organization said on Monday that during the shelling of Douma "an estimated 500 patients presented to health facilities exhibited signs and symptoms consistent with exposure to toxic chemicals."
"More than 70 people sheltering in basements have reportedly died, with 43 of those deaths related to symptoms consistent with exposure to highly toxic chemicals," the organization said. "Two health facilities were also reportedly affected by these attacks."
There have been 10 chemical attacks recorded by activists and doctors in Syria this year, including the alleged strike in Douma, according to the Syrian American Medical Society.