Venezuela Readies for 'State of Internal Commotion' Ahead of Civilian Unrest
The country is now preparing for the biggest military exercises in its history.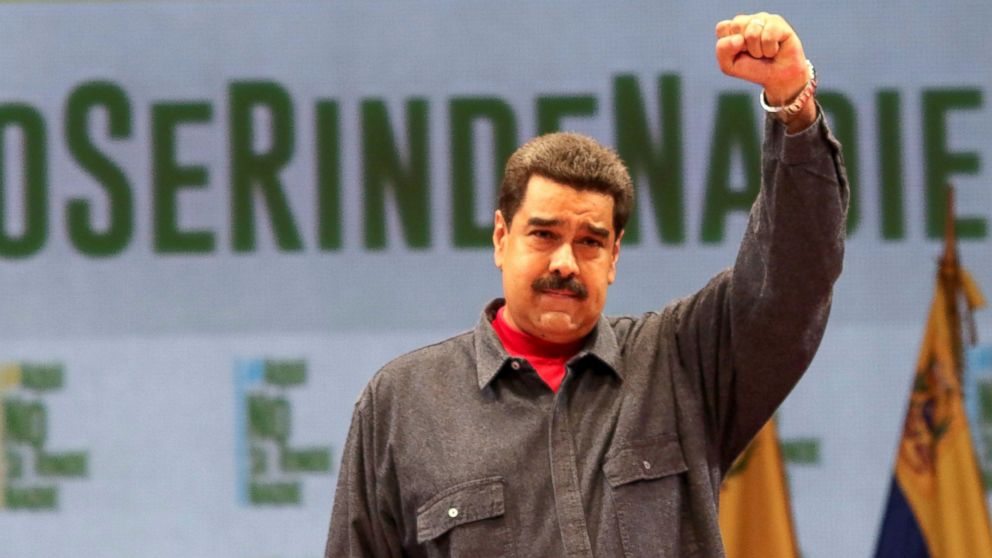 — -- As opposition to Venezuela's President Nicolas Maduro intensifies, the country is now preparing for the biggest military exercises in its history this Saturday – an opportunity to flex its military muscle ahead of possible violent street protests spurred by civilian unrest.
Maduro, who is facing a recall referendum, has warned that he may declare a "state of internal commotion" if a coup occurs, according to the Latin America Herald Tribune. The state of internal commotion would allow the government to bypass normal legislative procedures in order to impose stricter security measures.
The U.S. government said the South American country is a threat to its own national security, according to statements made by the Venezuelan defense minister on state television Thursday.
Maduro, an embattled politician
Maduro has long been accused of human rights violations, including an abuse of power. Last week, he called for a full-blown state of emergency to go into effect for the next 60 days, expanding the state of "economic emergency" he had announced in January. The move was needed to combat foreign aggression, including a U.S. plot to topple his government, Maduro claimed. The decree gives Maduro extra powers to deal with the economic crisis, including the right to impose tougher security measures – and it's backed by the Venezuelan Supreme Court, which said the decree is justifiable.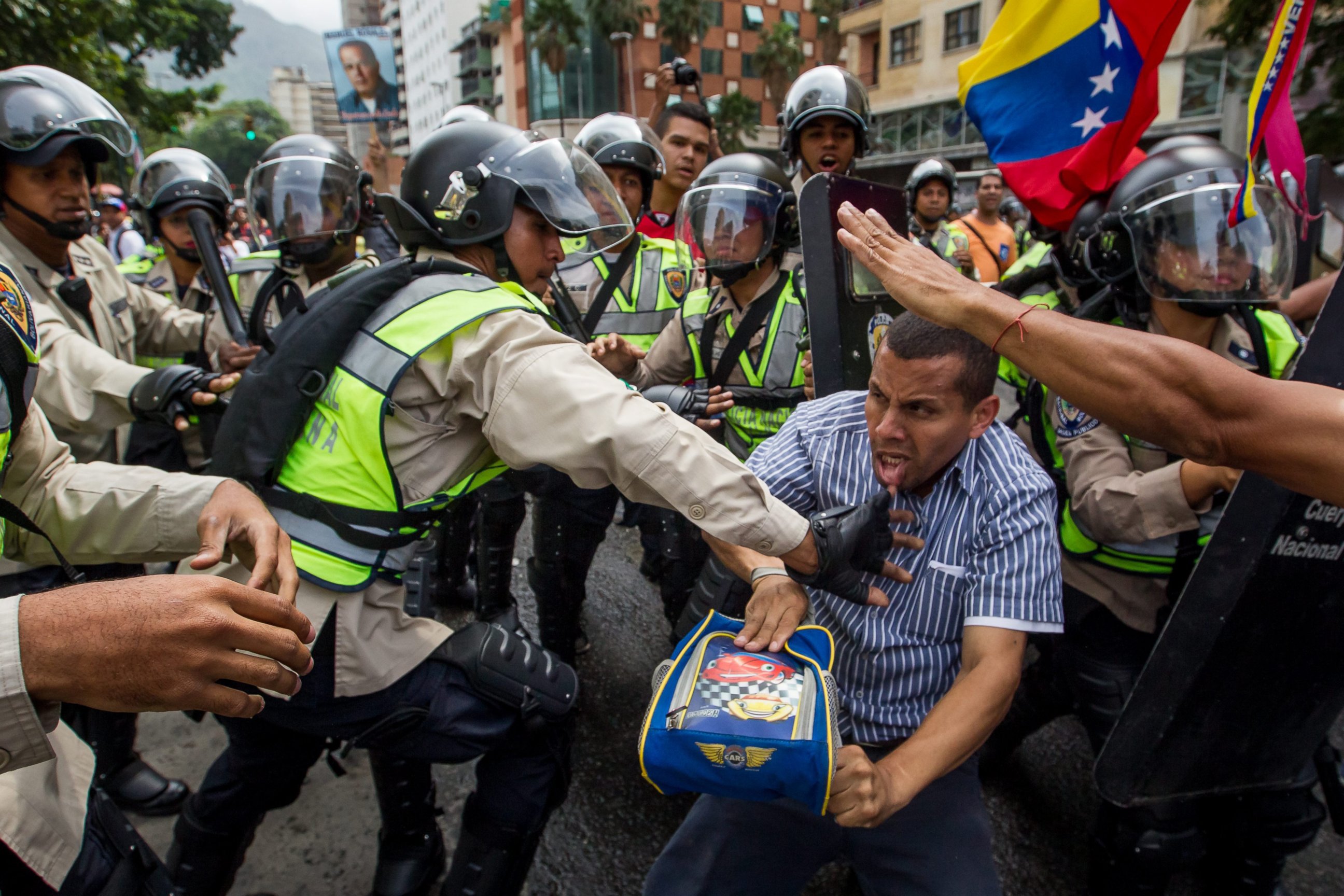 In an address to the nation last week, Maduro said the measure will likely last through 2017, arguing it is "a fuller, more comprehensive protection for our people" which "guarantees peace, guarantees stability, that will allow us ... to recover the country's productive capacity," according to Venezuelan media.
Just last week, U.S. intelligence officials acknowledged that Washington has little leverage over how the situation in Venezuela unfolds, Reuters reported, saying the Obama administration wants "regional" efforts to help secure the country from disintegrating.
Venezuela, on the brink of collapse
A sinking economy in a country that boasts the world's richest oil reserves has led to rising political and economic tensions. Venezuela is facing an economic crisis -- mostly due to falling global oil prices -- with an inflation rate topping 180 percent, according to official figures. High inflation has caused the state currency to be worthless and it has become harder for businesses and the government to import goods and other essentials. Venezuelans are having to queue for long hours for rations of food and are imposed with daily electricity blackouts due to power shortages, according to local media reports.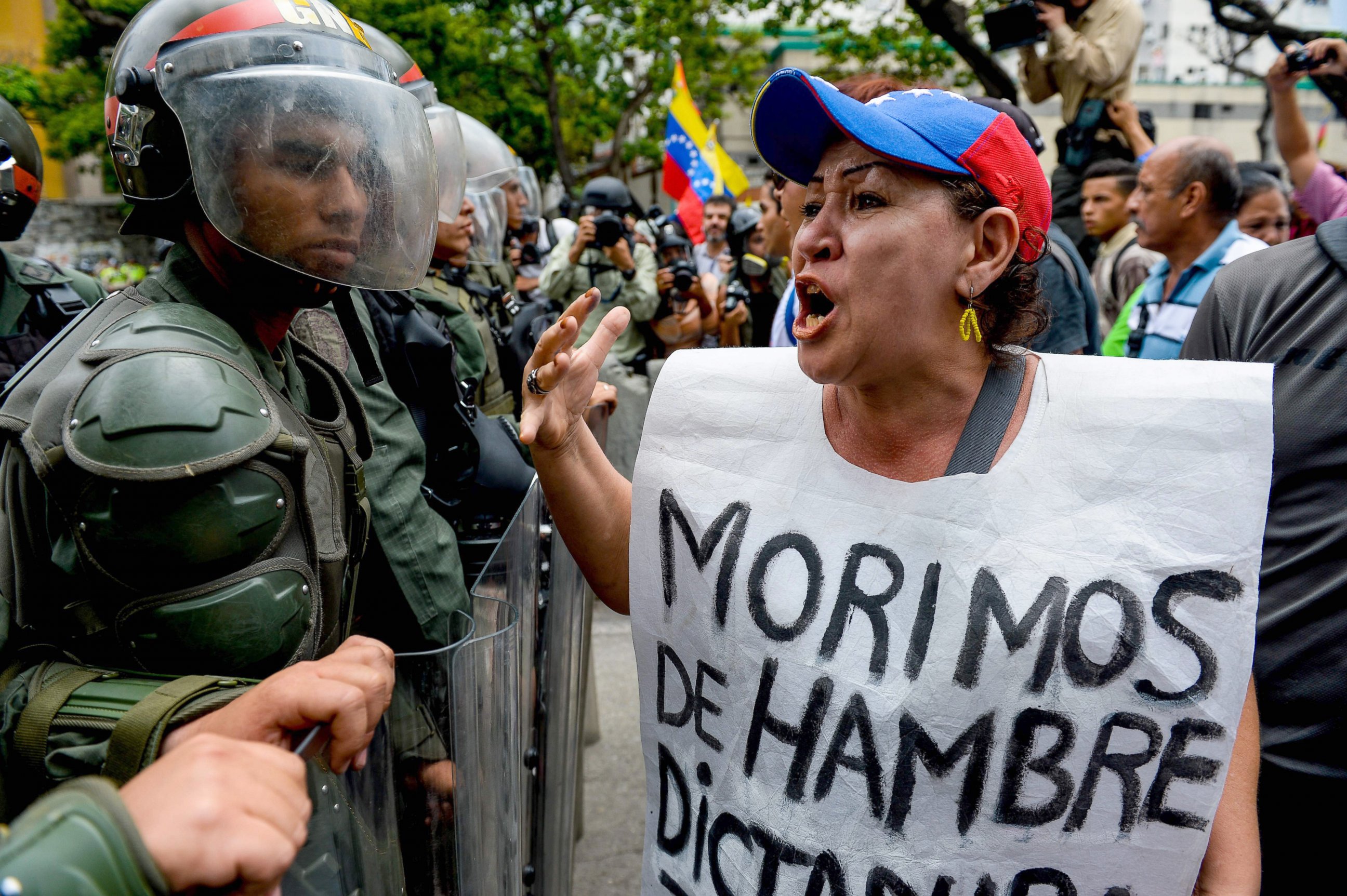 Opposition leaders, who want to eject Maduro from office, say the emergency decree is a ploy to maintain power and to limit the freedoms of citizens, according to Venezuelan media.
On Monday, White House Press Secretary Josh Earnest responded to a question about Maduro's emergency decree during a daily press briefing, saying the situation in Venezuela is "breathtaking."
"The conditions for the Venezuelan population are terrible," Earnest said. "Now is the time for leaders to listen to diverse Venezuelan voices and work together peacefully to try to find solutions. And the failure to do that only puts hundreds of thousands, if not millions of Venezuelans, at risk of further suffering."
Human Rights Watch, a non-profit human rights advocacy group, describes Maduro's presidency as an "accumulation of power in the executive branch and erosion of human rights" that enables the government to "intimidate, censor, and prosecute its critics." Police abuse, poor prison conditions, lack of access to basic medicines and supplies, and a shortage of basic goods are gripping the country, the advocacy group says, leading to "continued harassment of human rights defenders by government officials."
Maduro has said calls for a referendum are a futile effort.