PRETORIA, South Africa— -- Oscar Pistorius did not intentionally kill his girlfriend in a 2013 shooting, a South African judge ruled, but the former Olympian could still be convicted of culpable homicide and other charges in verdict proceedings that resume Friday.
Pistorius broke down into sobs as Judge Thokozile Masipa found the athlete not guilty of murder today.
Masipa called Pistorius a "very poor witness" during the murder trial and found he was at times vague and avoided answering some of the prosecution's questions. Despite that, she says this does not necessarily indicate his guilt.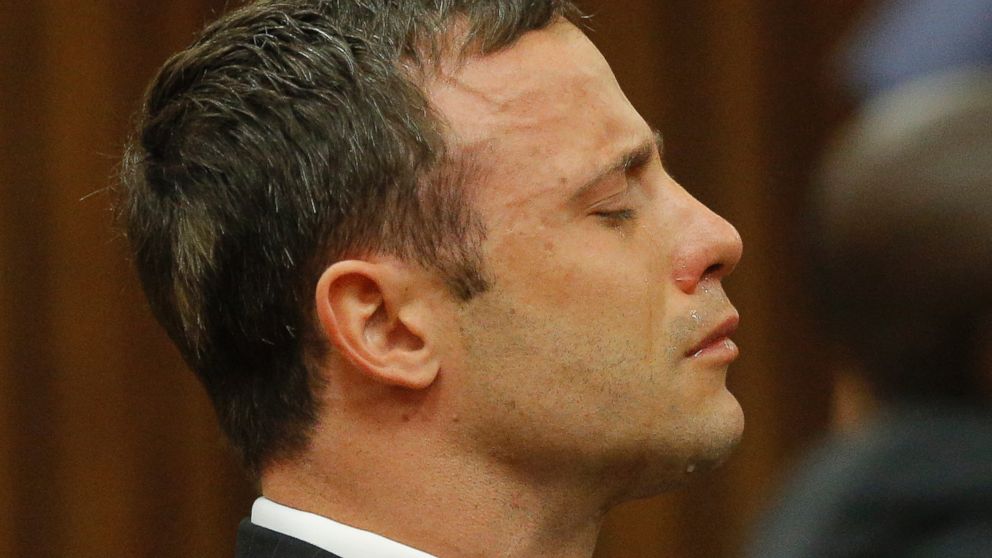 A verdict on the charge of culpable homicide, similar to manslaughter in the United States, still remains. Pistorius also faces two counts of discharging a gun in a public area, as well as illegal possession of ammunition.
If he is found guilty of murder without premeditation, or culpable homicide, he could receive a 15-year sentence as a first time offender. Mitigating factors, such as his emotional state, anxiety levels and disability could result in a lesser sentence.
Steenkamp was killed on Valentine's Day 2013 when Pistorius fired four shots through a bathroom door in the middle of the night, saying her mistook his live-in girlfriend for an intruder. Pistorius testified that the shooting was a horrible accident. At trial, there was testimony from neighbors that they heard a loud argument coming from the apartment around the time of the shooting.
Oscar Pistorius Charges and Possible Sentences
Oscar Pistorius Trial: What Happens After the Verdict Is Read
The judge is offering her insight and analysis on the evidence given by dozens of witnesses in the case. The verdict on Steenkamp's shooting death will conclude Friday.
As Masipa began reading her ruling, Pistorius appeared tense and emotional. He was later seen crying.
Earlier, he squeezed through the media throng awaiting outside the courtroom.
The trial has spanned five months, prolonged by several interruptions including a month-long break so the paralympian sprinter could be examined by mental health experts.
Pistorius -- known as "Blade Runner" for his prosthetic legs -- served as an international inspiration after performing in the London 2012 Olympics.
Masipa, along with two assistants, are tasked with determining whether Pistorius is guilty or innocent. South Africa does not use jury trials.