— -- Hungarian authorities were caught on camera throwing food at a crowd of people looking for aid along their route towards northern Europe.
Footage obtained by an Austrian politician appears to show the Hungarian police officers tossing the food into a crowd of migrants and refugees, adding to the chaos of the situation.
Michaela Spritzendorfer-Ehrenhauser, the wife of Austrian politician Alexander Spritzendorfer, reportedly filmed the two videos inside a makeshift camp in the Hungarian border town of Roszke.
The police officers distributing the food are seen wearing helmets with plastic face guards, and some appear to be wearing surgical masks.
Spritzendorfer-Ehrenhauser filmed the incident in the camp on Wednesday, the same day that the United Nations High Commissioner on Refugees reported on the worsening conditions in the area.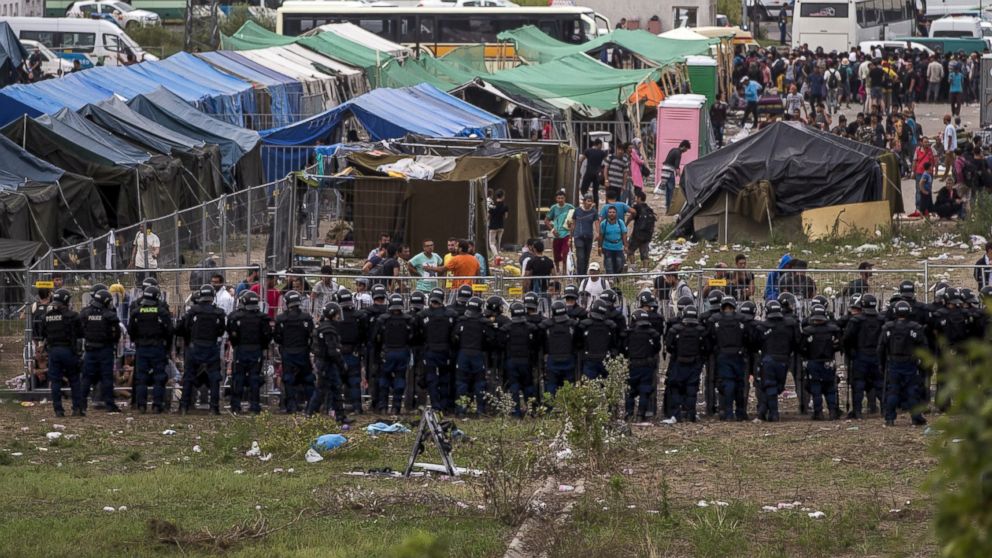 The UNHCR specifically cited an incident a day earlier when a group of refugees and migrants broke through a line of Hungarian police around the camp.
The agency reported in a post on its site that 2,700 refugees had crossed into Hungary that night amid the chaos.
"The numbers mount and the authorities are all but submerged by them," the post reads.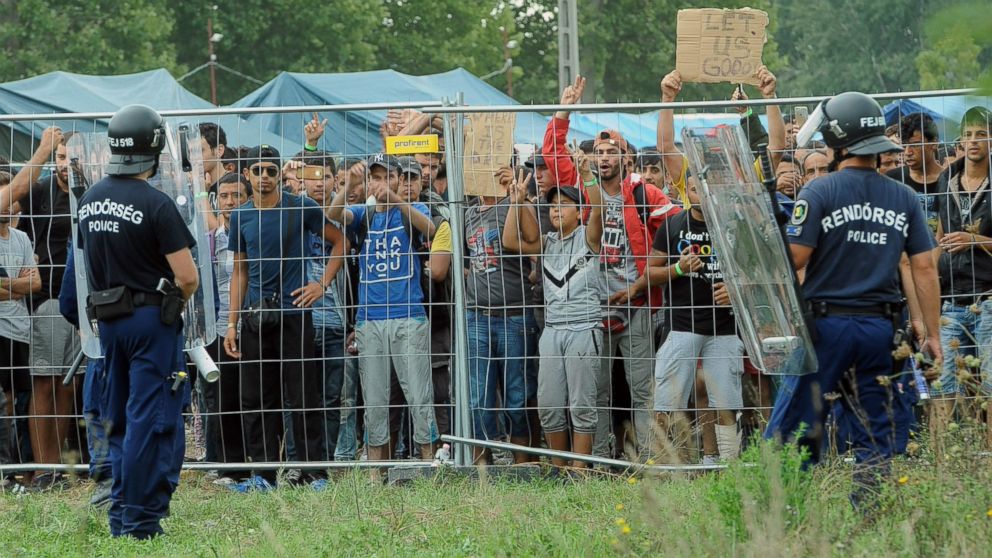 Peter Bouckaert, the emergencies director of the advocacy group Human Rights Watch, tweeted a link to one of the videos, calling it "feeding time" and describing the conditions in Roszke "inhumane."