Nothing works. There is almost no running water. No fuel, no power. It's like there's an off switch on Palu and someone has clicked it.
I'm writing this sitting in the courtyard of a hotel where we've pitched a tent. Locals, aid workers and journalists all sleep out in the open if they haven't been able to find one of the few rooms in a hotel or hostel. But even those rooms are overcrowded and noisy, and with no water for sanitation, they aren't places you can stay long.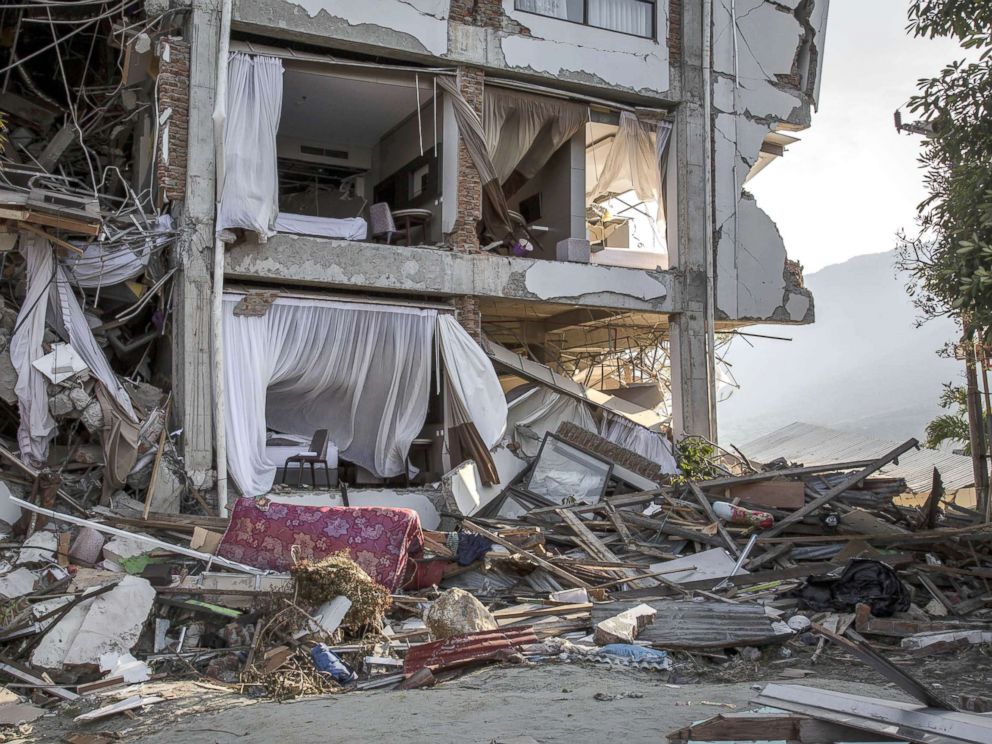 In the face of both an earthquake and tsunami, there doesn't seem to be a particularly well-coordinated government response -- just aid agencies working with their local partners to tackle individual cases. Indonesians are mostly looking after themselves.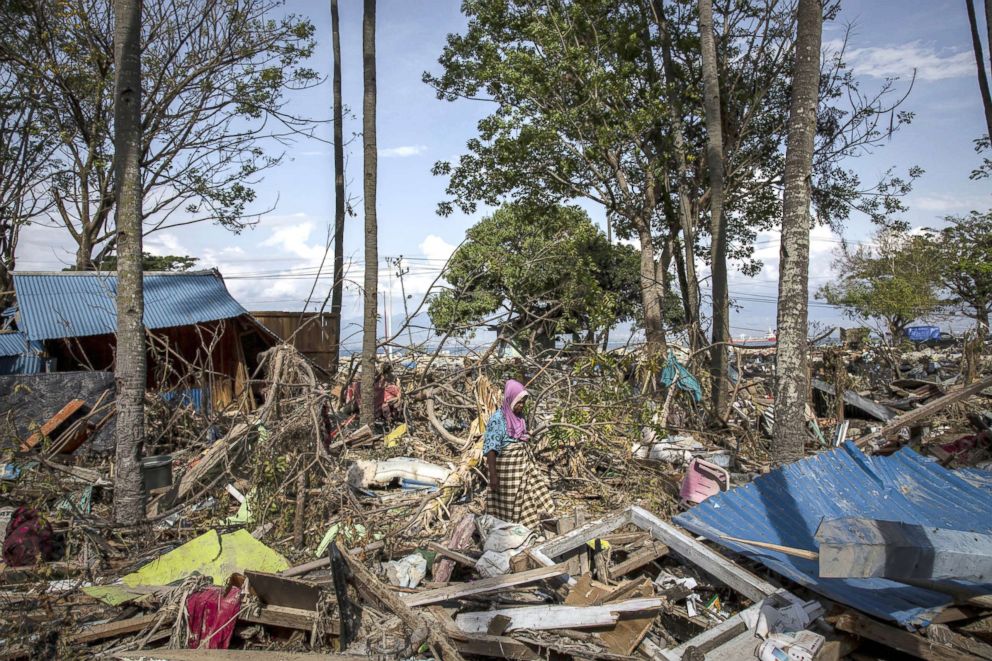 When the President arrived in Palu, the injured were laid out for him on stretchers near the baggage reclaim belt at the airport. His massive convoy then headed off, apparently to address security concerns over looting. We saw two planes on the tarmac unloading aid and getting residents out -- but that process started very late. And the aid they are bringing doesn't seem anywhere near enough.
The destruction from the earthquake is patchy. Driving around Palu you'll go past four or five large buildings which seem untouched -- then you reach one that is barely standing. The mall in the center of town looks like it's been hit by an airstrike. Rescuers are making slow progress picking through that wreckage, but it's a huge building and it's very likely there will be bodies inside still undiscovered. As ever in these situations, it's the poorly-built buildings that come down easiest, and that is evident here. The government buildings seem fine, but people's homes have huge cracks through them, and entire roofs have come crashing down. Outside each home you will see people sleeping on the street.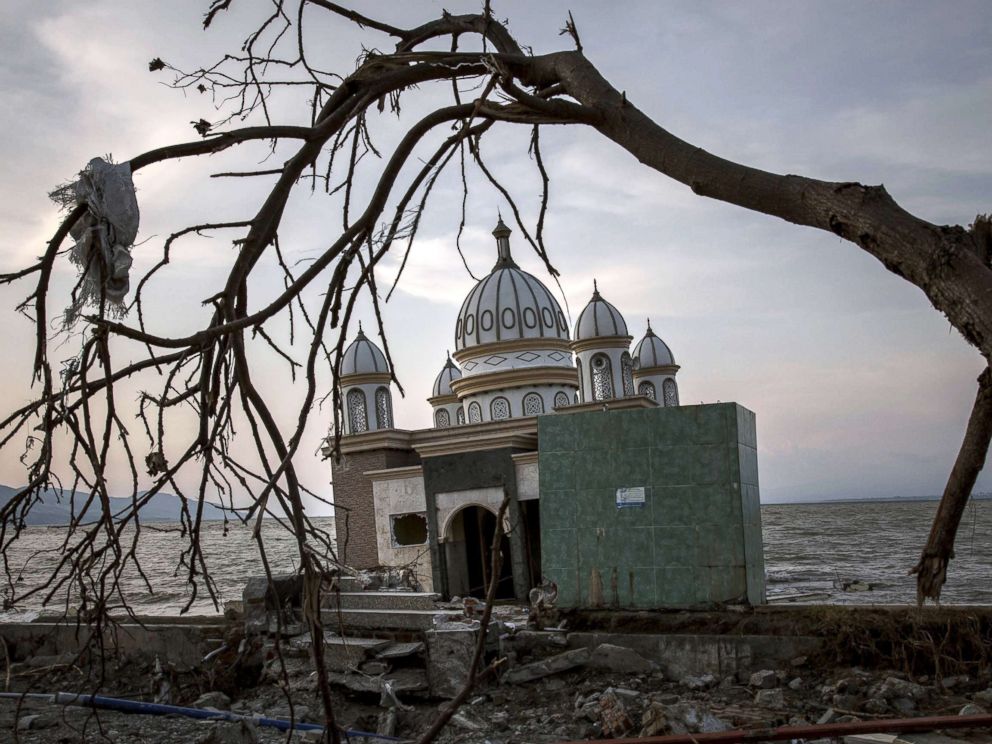 But the destruction from the tsunami is absolute. It's concentrated around the beach area and the port. The shape of the cove means that as the tsunami came in, it was funneled into one area. Every single structure for about 2 miles along the beach has been wiped away. It's just one long field of mangled wood and concrete, littered with signs that these were once homes: a fridge door, a handbag, a shoe.
The death toll will likely creep up in the next few days, but hopefully we won't see any huge jumps. It's just a case of Palu being switched back on. And who knows when that might be?