— -- Hamburg police described the violent protesters clashing with police as members of a black bloc, wearing masks and hoods as they ignited fires on the street and threw objects at officers on the scene ahead of the G-20 summit in Germany.
The violence was driven by the same brand of black-hooded youths that have stirred up trouble at past summits.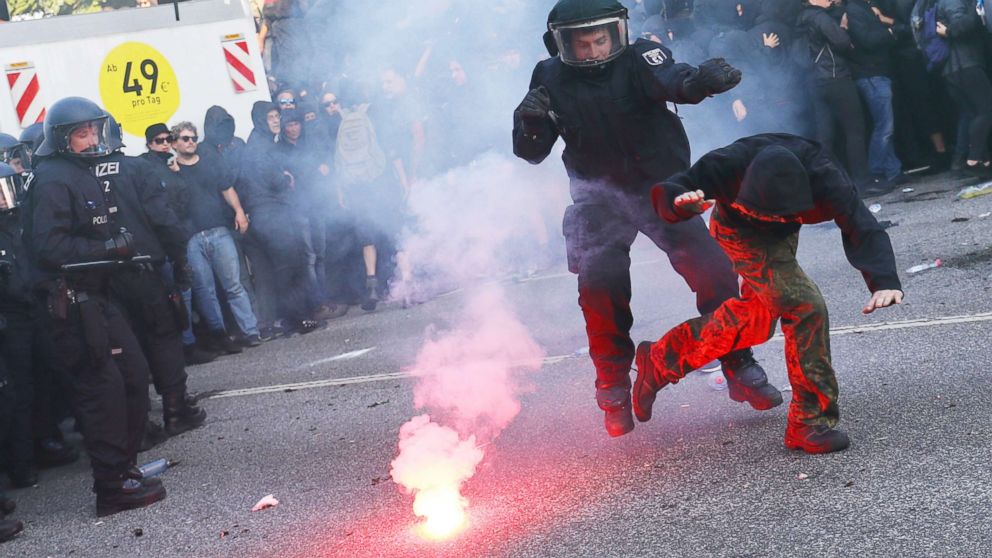 The term "black bloc" is used to describe a group of people wearing black clothing such as hoodies, masks and scarves to conceal their identities. A black bloc is typically considered to be an anarchist group.
In Hamburg on Thursday, members of the black bloc held a large banner that read, "Welcome to Hell," which was the name of today's protest.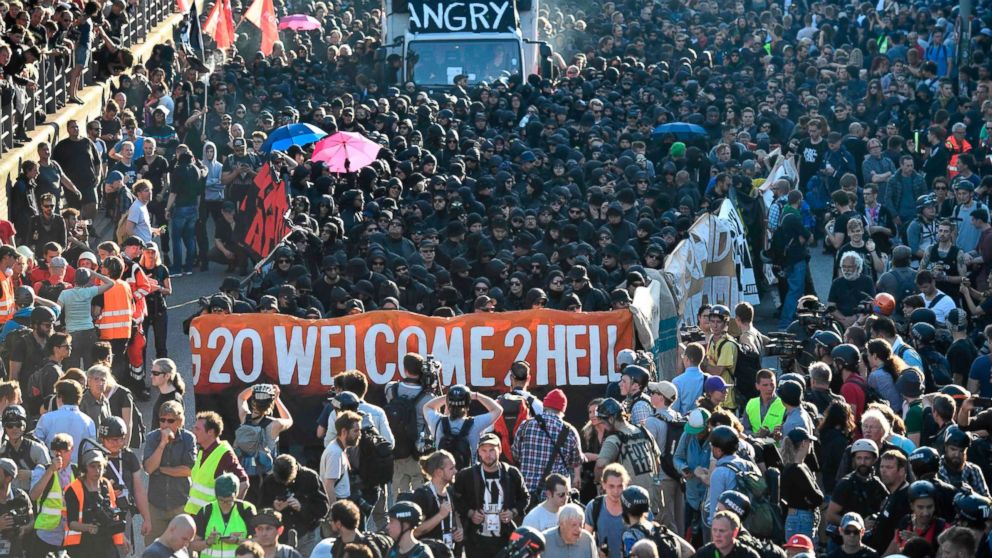 Officers used water cannons and pepper spray to disperse the violent crowd, police said. Dozens of police officers were injured, including one who suffered an eye wound after a firecracker exploded in their face.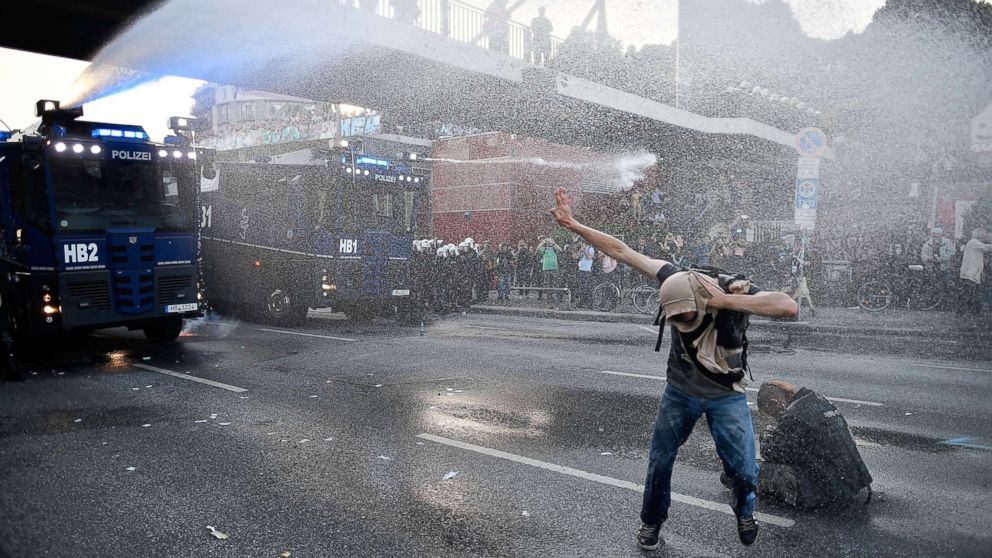 Out of 8,000 people in the crowd, police estimated about 1,000 to be associated with the black bloc, they said.
In 2017, black bloc protesters have appeared all over the world. On Wednesday, in Rio de Janeiro, Brazil, masked demonstrators held shields to protest Brazilian President Michel Temer's proposed reform for the country's social security system.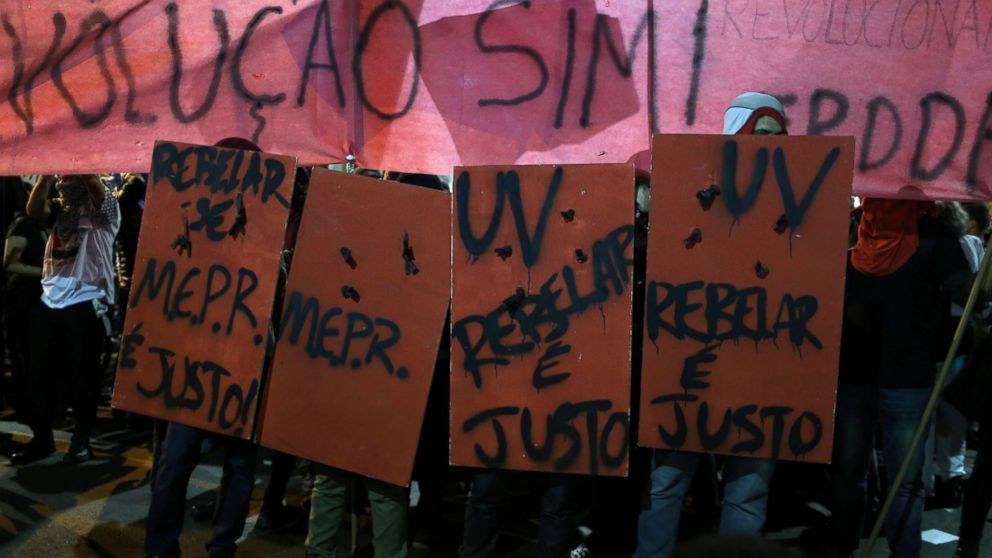 On May 1, black bloc protesters participated in May Day demonstrations in Paris.
Black bloc demonstrators also participated in May Day protests in Berlin, where more than 5,000 police were on the scene to maintain order, since demonstrations in past years had led to street battles between demonstrators and police.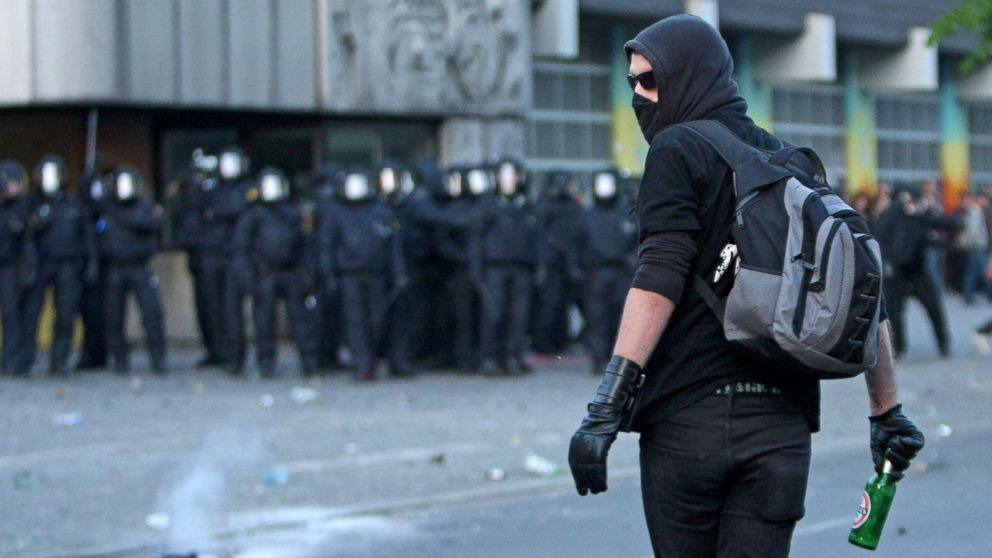 After chaos broke out in Hamburg on Thursday, police moved to arrest violent protesters in the crowd.
More than 100,000 protesters are expected in Hamburg for the summit, which include about 8,000 people considered part of Europe's violent left-wing scene, The Associated Press reported. Some 20,000 police officers have been activated to keep the demonstrations under control amid high tensions.
ABC News' Kirit Radia and Sarah Hucal contributed to this report.