— -- It was a calm evening in Japan today, when suddenly an orange burst erupted from Sakurajima volcano covering the clear, starry sky with black clouds, video that captured the dramatic event shows.
The volcano erupted around 7 p.m. local time in Japan, according to Japan Meteorological Agency. At 7:13 p.m. the agency sent out a level 3 near-crater warning telling people not to approach the volcano, expanding an existing no-go zone around the crater to a 2-kilometer (1.2-mile) radius, according to the Associated Press.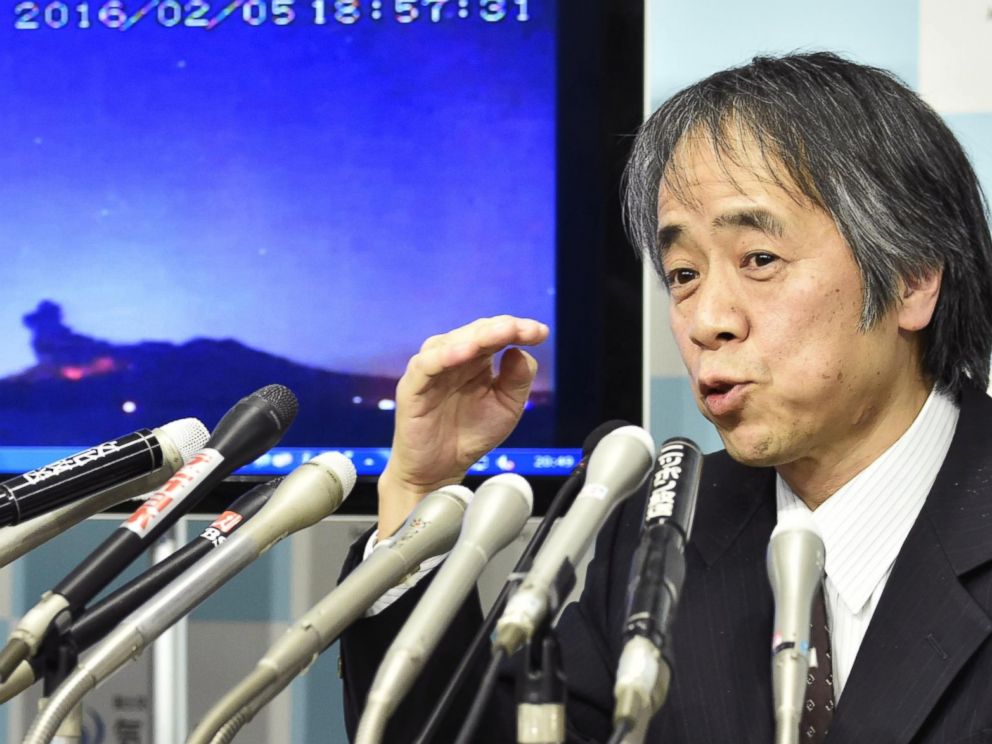 The volcano sits in between two cities, Kagoshima on its west and Tarumizu on its east.
Videos and images show lightning sporadically bursting through the lava and dark clouds of smoke, creating the illusion of a storm in the sky.
"Lightning is sometimes observed in the plume associated with eruption of this type," Manabu Hashimoto, a professor at the Disaster Prevention Research Institute at Kyoto University, told ABC News in an email today.
This eruption, although visually intense, was average compared to Sakurajima's past eruptions, the AP reported. One eruption in 1914 was the most powerful eruption in Japan in the twentieth century, and even generated lava flows, which are rare in Japan, for several months.
Sakurajima has been on the watch since Aug. 15, 2015, when volcanic earthquakes caused JMA to issue a level 4 volcanic warning to prepare to evacuate. There were very small eruptions recorded since Aug. 19, but by Sept. 1 the agency was able to lower the warning back down to a level 3.
"Sakurajima volcano has been very active," Hashimoto said. "I think most researchers consider that Sakurajima will erupt again."
There were no immediate injuries reported and the cause of the eruption is still uncertain. Hashimoto explained that scientists will probably collect data "to understand what went on."
Japan has 110 active volcanoes, according to JMA, which is no surprise as it sits on the Ring of Fire circling the Pacific rim, being one of the most active seismic and volcanic zones in the world. There are approximately 15 volcanic events, including eruptions, which occur every year.
Representatives at Japan Meteorological Agency could not be immediately reached for comment by ABC News.