— -- Scientists are "holding their breath" as they anxiously await a female Yangtze giant softshell turtle to lay her eggs in Suzhou Zoo in China, according to wildlife conservationists.
The turtle, believed to be over 100 years old, is the last known female of her species, Rafetus swinhoei, according to the Wildlife Conservation Society, which also noted that she was recently artificially inseminated using the sperm of the last known male in China because he had "damaged sex organs."
The "world's most endangered turtle" is expected to lay eggs within a few weeks, and only then will scientists know if the artificial insemination was successful, depending on whether the eggs are viable, according to the WCS.
"It now appears that artificial insemination is the only possible option for the pair of Rafetus swinhoei in Suzhou Zoo to reproduce successfully, said Dr. Lu Shunqing, who coordinated the breeding program. "The fate of the most endangered softshell turtle of the world is now in the balance."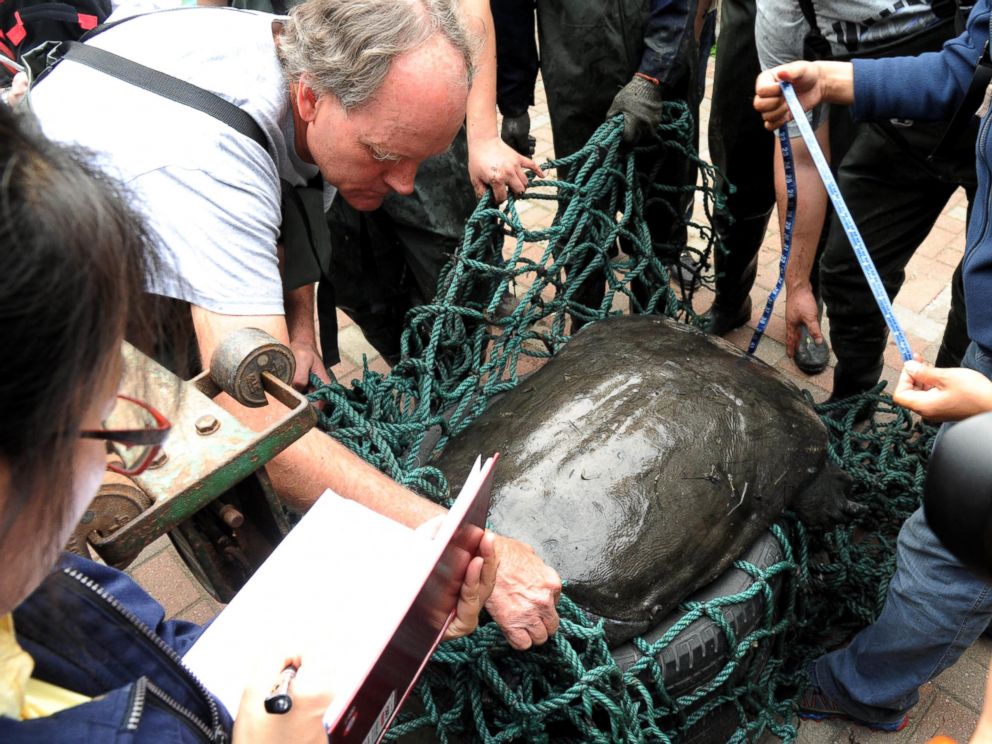 This attempt marks the first time artificial insemination has been tried with any softshell turtle species and based on results of insemination with other turtles, the odds are not in this species' favor, the WCS added.
But scientists remain hopeful.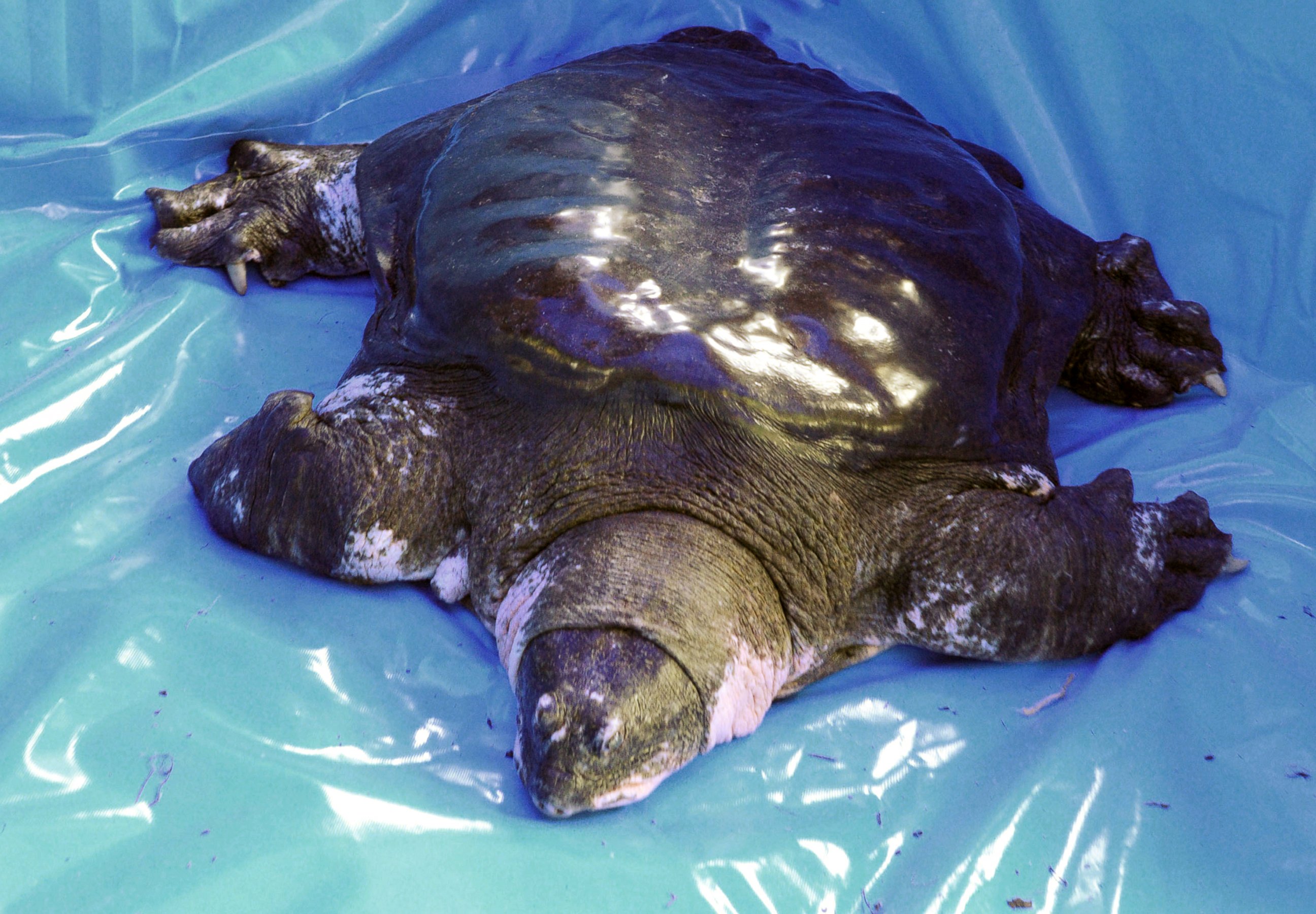 "This autumn, the female Rafetus swinhoei will be moved back to Changsha Zoo," said Vice Director Yan Xiahui of Changsha Zoo, where the turtle originally came from. "We hope some children move together with her."