— -- There's "The Old Man and the Sea" and then there's the young boy and the river -- and the latter is a tale that even Hemingway would approve of.
After a nearly two-hour struggle, Kegan Rothman, 9, reeled in a great white sturgeon estimated at 600 pounds with the help of his father and a fishing guide on June 29 in Chilliwack, British Columbia, an official told ABC News today.
"It is the most excitement I've ever had with a fish. It was so hard to hold onto the rod. I thought the fish was going to pull me into the water," Kegan told Great River Fishing Adventures.
On his first day out on the water on vacation, Kegan's rod dipped into the water and he didn't back down from the ensuing fight.
He, his father and Great River Fishing Adventures guide Ben Trainer spent the next hour and 45 minutes reeling in their catch in a "nearly impossible feat," said Matthew Clive, a spokesman for Great River Fishing Adventures.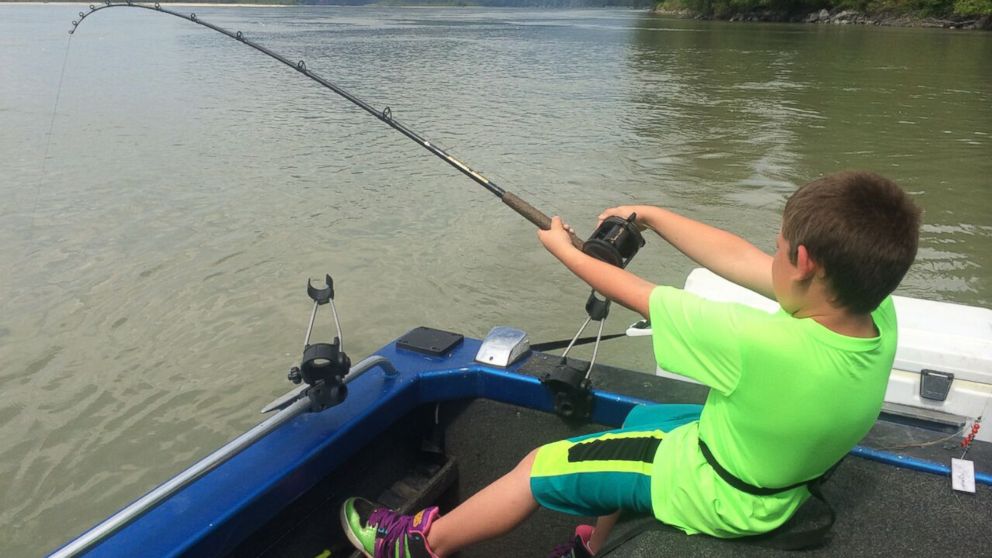 "I've been a professional fishing guide on the Fraser [River] for 11 years and have fished these rivers my whole life. This is one of my largest fish I have help[ed] a client catch," Trainer told Great River Fishing Adventures.
"With the size of this fish, I'd bet it's over 75 years old," he added.
Kegan, only 4-feet tall and from New Jersey, got the 10-foot long fish near shore, where Trainer examined it and estimated its weight to be 600 pounds.
The sturgeon was then released back into the river.
Before Monday's new personal record, Kegan said he had caught a 120-pound sailfish on vacation in Mexico.
Great River Fishing Adventures has caught and released four monster-sized sturgeons in the past five years, company officials said, noting the largest weighed in at 1,100 pounds.