— London -- One year after an image of his drowned son's body focused world attention on the plight of people desperate to reach Europe, the father is urging the world to do more to help refugees.
Three-year-old Alan Kurdi's mother, Rihan, and brother, Galib, also drowned when their boat sank in the Mediterranean, but the father, Abdullah Kurdi, survived and now lives in Iraq.
"I think about my children every day," he said in an interview with the BBC. "Today, I felt like they came to me and hugged me."
The photo of 3-year-old Alan's small body on a Turkish beach became a symbol of the refugee crisis. In the famous photo, Alan appears to be sleeping. He is wearing a red shirt, blue shorts and Velcro shoes for the long journey across the Mediterranean.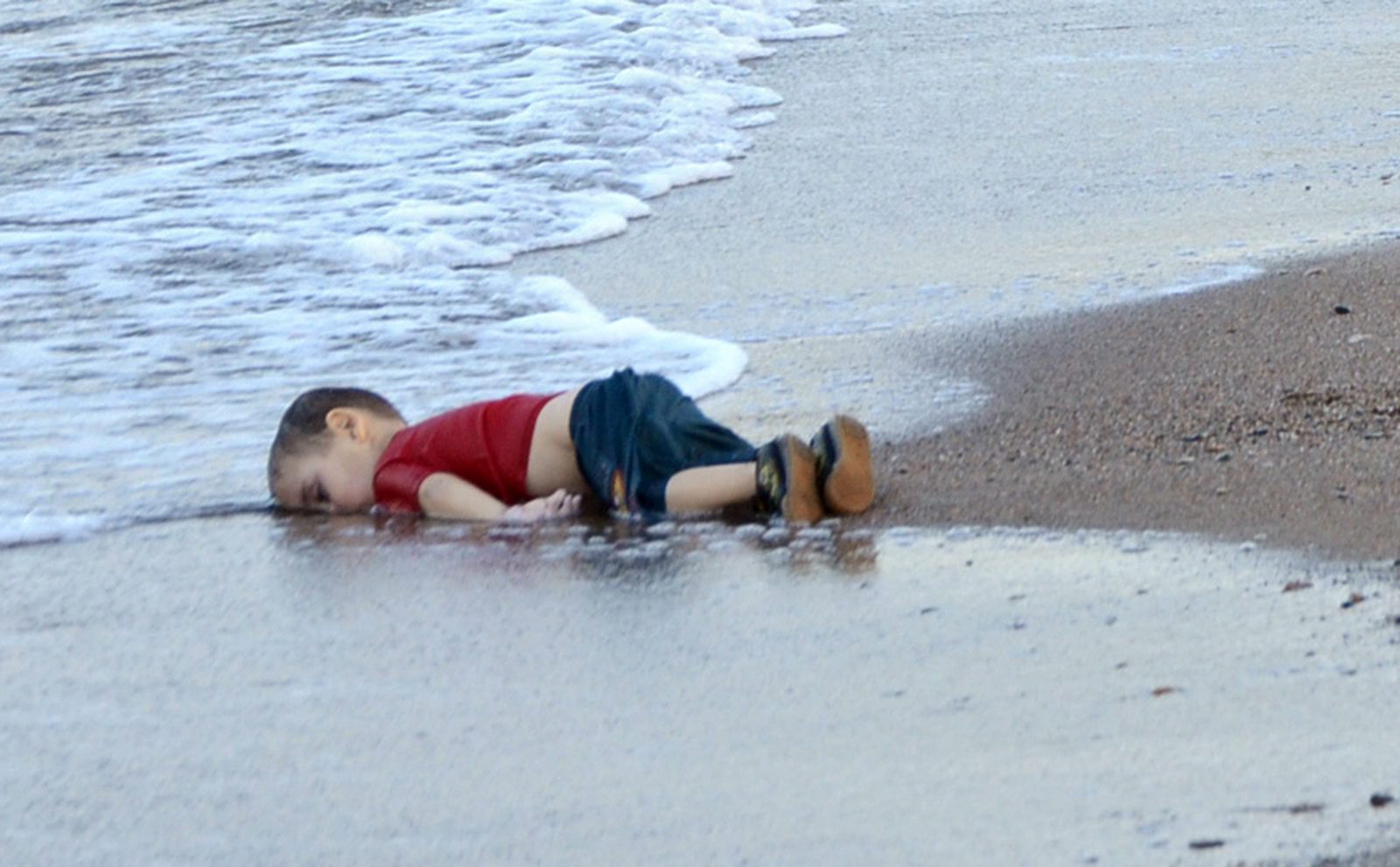 The father is using the anniversary of his family's deaths to call for world leaders to take action to help refugees, saying that the situation has gotten worse in the year since.
"At first the world was anxious to help the refugees. But this did not even last a month. In fact the situation got worse. The war has escalated and more people are leaving," he told the BBC. "I hope that all the leaders of the world can try and do good and stop the wars, so that the people can go back to normal life."
The photo of Alan Kurdi's body on the beach retains its power a year later, Joel Millman, spokesperson for the International Organization for Migration, told ABC News.
"You can see the back of his little shoes ... That's what makes it so stunning. We know that other photos can't create that reaction. But we still feel how come one child moves everybody and the other ones don't," Millman said. "There's no end."
Since the deaths of Alan and brother Galib, hundreds of other children have lost their lives in the same sea. From September 2015 to August 2016, at least 409 children are confirmed to have died trying to cross the Mediterranean, according to the international migration group. The actual number is thought to likely be much higher as most bodies are never recovered.
Millman said some children of refugees have been born on boats crossing the Mediterranean.
Last month, two Syrian girls, aged 8 months and 5 years, were among five whose bodies were recovered in the Mediterranean after a small wooden boat capsized off the coast of Libya, according to the Migrant Offshore Station, a charity that provides search and rescue for people at sea.
Off the same coast, twins who were only five days old and born prematurely were among thousands of refugees or migrants rescued Monday.
Jacob Goldberg, who works on a Doctors Without Borders rescue ship, wrote in The Independent that every day he saves children, some as young as 8, who are making the same journey as Alan.
Goldberg said his memory of one boy will stay with him -- a boy who didn't know why he had left his home in Somalia and had nothing but his dirty clothes with him.
"This boy was 13 years old and alone," Goldberg wrote in the Independent. "We rescued him from a particularly overcrowded rubber boat, and he was terrified. I spotted him standing alone -- he told me that he'd lost both his parents in Libya and managed to find his way onto a rubber boat by following some older boys he'd met in the detention center."
Last year, more than 1 million refugees, many fleeing the war in Syria, arrived in Europe, an unprecedented number.
In 2015 and in the first half of 2016, over 6,600 refugees or migrants drowned or went missing in the Mediterranean after their boats capsized while trying to reach Europe, according to the International Organization for Migration.
Many of the bodies have not been identified, and families at home might never find out what happened to their loved ones, according to a recent report by the migration group's Global Migration Data Analysis Center in Berlin, the University of York and the City University London.