— -- Richard Overton, believed to be the nation's oldest living World War II veteran, would see it as a "death sentence" if he was forced to leave his beloved Austin, Texas, home, according to his relative, Volma Overton Jr.
The prospect of Richard Overton, 110, being moved to an assisted living facility prompted Volma Overton Jr., the veteran's third cousin, to start a GoFundMe campaign to raise money for around-the-clock in-home care.
"We all knew that if you move Richard out of his home, he'd die," said Overton Jr. "That home is everything for him."
The fundraising campaign has raised $117,000 since its launch last December, enough money to keep Overton in his home of around 70 years for another seven months.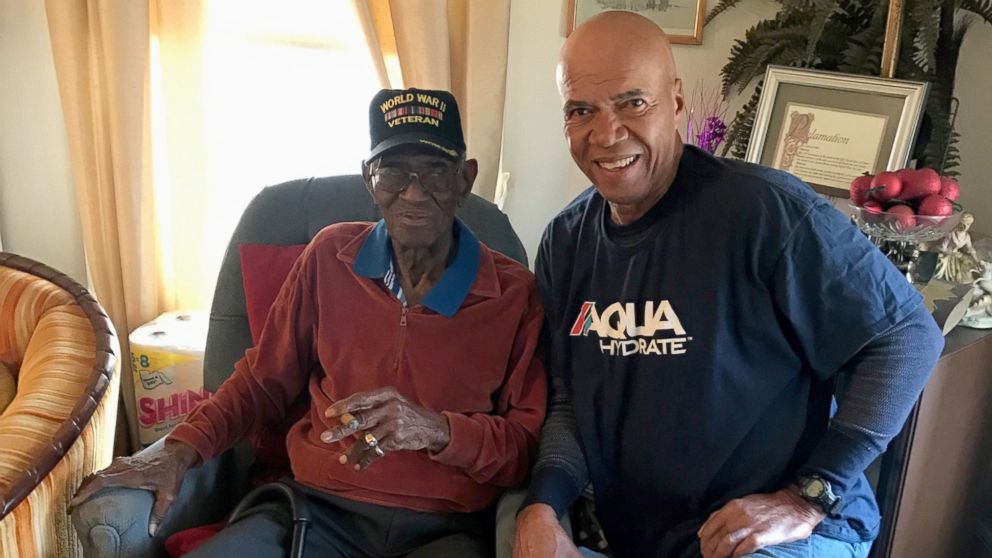 "His front porch is a special place," Volma Overton, 68, told ABC News. "He always sits there and waves to people and everyone just comes by and talks to him."
It was the idea of Volma Overton's 26-year-old daughter, Sarah, a graphic designer, to start a GoFundMe campaign. The family was unsure of what to do when Overton's caretaker experienced aging issues of her own and was no longer able to care for him.
The closest heir to Overton, who was twice married but has no children of his own, is a 95-year-old cousin who lives a few doors down. Volma Overton is now Overton's primary family caretaker, stopping by every day to check on him.
"His mind is really pretty sharp," he said. "We just sit there and listen to him talk and just listening to him talk is something that's really, really special."
Volma Overton's wife, Shirley Overton, described Overton as of sound mind still and "very witty."
"We wanted him to be able to stay where he knows and loves," she said. "He still walks and talks and does everything. He's so much fun to be around."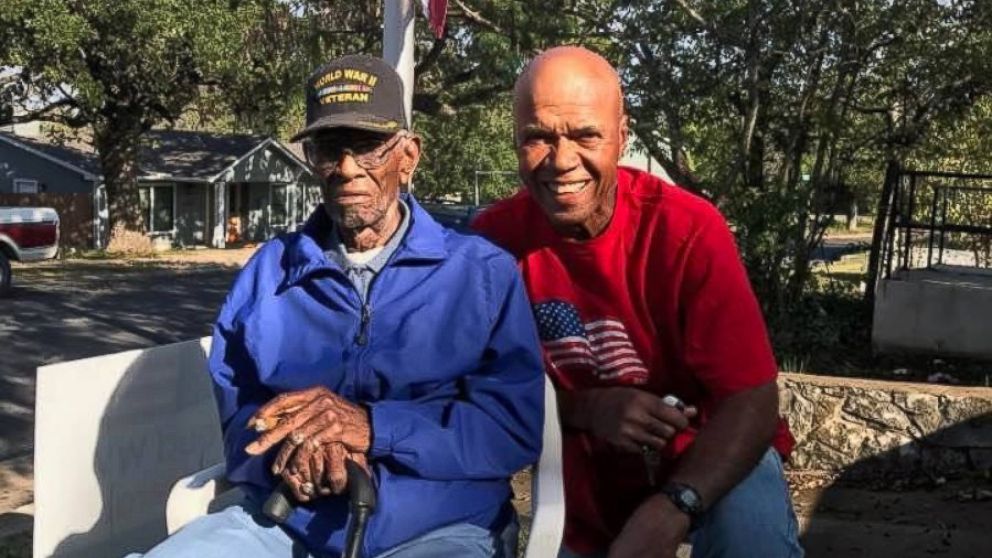 After his military service, Overton, who turns 111 in May, worked for a furniture company and then worked for the state of Texas at the capitol in Austin, according to Volma Overton.
"He knew many dignitaries, he said. "He worked for the treasurer of the state at one time and would drive a golf cart to the bank to deposit millions of dollars in checks."
Volma Overton said the family has been blown away by the response to the GoFundMe campaign, which raised $50,000 in just the first two days after its launch.
Volma Overton said he has used the money to hire a in-home senior care provider to provide 24-7 support. He estimates one year of coverage will cost around $180,000.
Overton continues to have no major medical issues and still enjoys the daily cigars and shot of whiskey that he attributes, in part, to his longevity, according to Volma Overton.
"He knows it's a gift of God," he said of Overton's outlook on his life.