— -- A 12-year-old girl was inspired to develop an app with her friends thanks to her sister, who is on the autism spectrum.
Eashana Subramanian said she noticed how having a routine was important to her 9-year-old sister, Meghana.
"Meghana follows a very strict routine," the girls' mother, Gayathri, told ABC News. "Every day in the morning it starts with brushing her teeth, combing her hair, dressing up and getting ready for school. She has to know what comes next because if you make her do something that she's not expecting then she throws a tantrum. ... It throws the rest of the day off."
"My parents struggle with giving [Meghana] tasks because they don't know what's happening in school because the communication is not that great between the teachers and parents," Eashana added. "I looked at all these problems and said this had to be solved somehow or made easier for my parents. So I thought of AutBuddy that could have features to fix the problems -- not fix but help."
So, Eashana and her middle school friends in Derwood, Maryland, developed an app called "AutBuddy" that helps children on the autism spectrum maintain a routine at home and in school.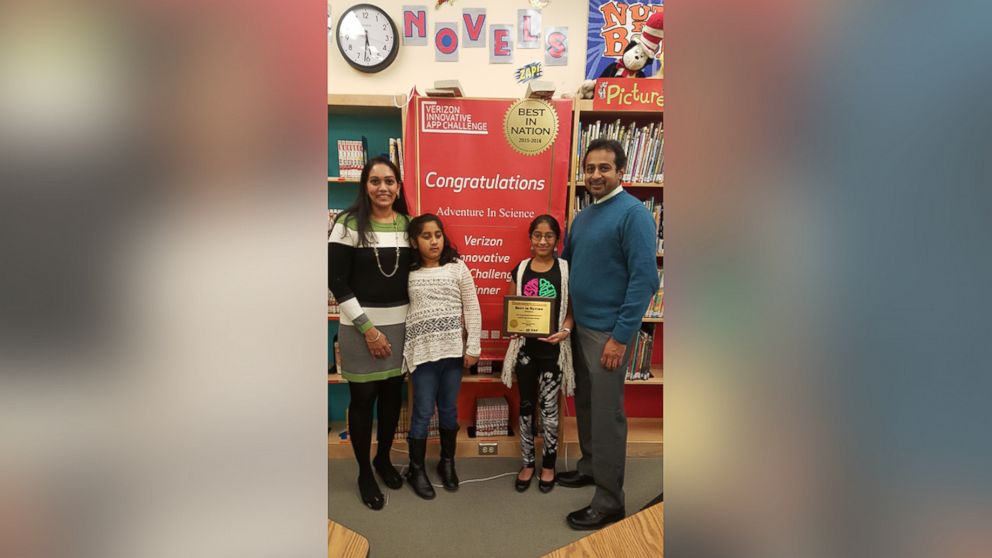 The customizable app allows parents and teachers to communicate in real time, along with other functions to help "children on the spectrum function on the same level," the sixth-grader said.
AutBuddy was developed by Eashana along with students in the Adventure in Science Club, a Maryland-based nonprofit group that promotes science, technology, engineering and math education. The team, headed up by adviser Siva Reddy, also included Madhuri Kola, Ojas Jagtap, Raiyan Rizwan, Neha Chandra and special education teacher Bindu Tupakula. They were one of nine student teams who won $20,000 in the 2016 Verizon App Challenge.
The team will now work with members of the MIT Media Lab to produce the app. According to Gayathri, it will launch on Google Play on June 1.