— -- An adorably fat cat named Vito has joined his new owners in a special wedding-day photo shoot.
Vito, formerly known as Symba, was adopted in June by Kiah Berkeley and Peter Sorkin after the feline made national news for weighing 35 pounds.
"We wished that we could've included him in our wedding because everybody loves him and would've thought it was hilarious, but we got married two hours away," Berkeley of Mount Rainier, Maryland, told ABC News. "We love the pictures. As soon as we get the raw images back from [the photographer], we are going to blow a bunch up and hang them on the wall."
Vito was surrendered to the Humane Rescue Alliance in Washington, D.C., only 10 minutes from where Berkeley and her husband live.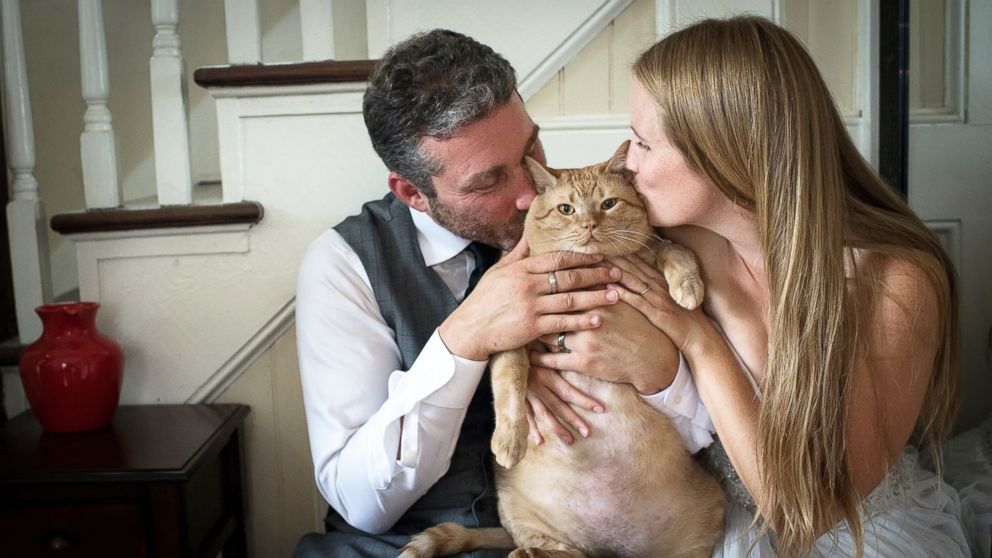 "He could not bring the cat with him," the Humane Rescue Alliance's spokesperson, Matt Williams, told ABC News in reference to Vito's previous owner, who moved to a retirement home.
One week after their July 8 nuptials, Berkeley and Sorkin decided to include Vito in their wedding photos.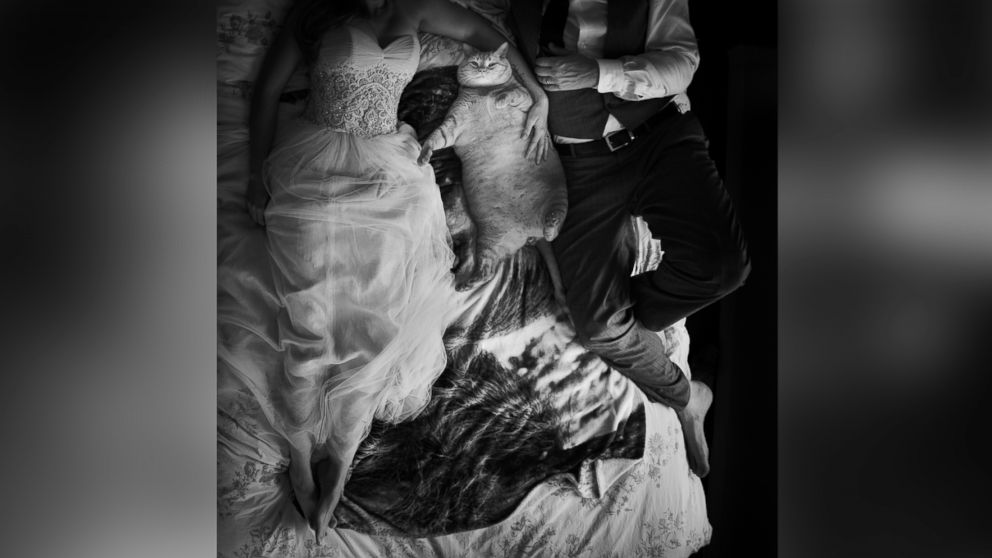 The images were snapped by photographer Kristi Odom in the couple's home as they donned their bridal attire.
"It was actually Kristi's idea," Berkeley said. "We said she knew we had a fantastically, fat cat and she thought it'd be a great idea to get some pictures with him."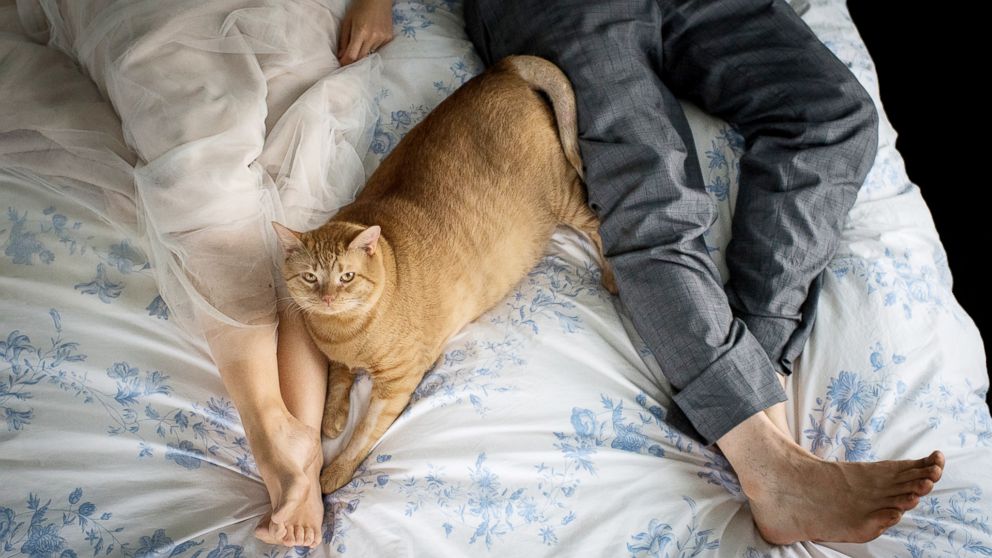 Vito also has a Facebook page under his former name, Symba the tubby tabby, where fans can follow his weight-loss journey.
Berkeley said she has Vito on a new diet plan and suspects he's lost "quite a few" pounds already.
ABC News' Eliza Murphy contributed to this report.