— -- Hundreds of students serenaded their beloved teacher Mr. Ellis outside his home last week to show support during his fight with an aggressive cancer.
"It was one of the most beautiful things I've ever seen in my entire life," said Nate Morrow, headmaster at the school where Ellis works. "He is one of the kindest and intentionally loving people I've ever met in my life. I think that's what really characterizes him. He's always pursuing other people in wanting to get to know them and love them."
Ben Ellis has been teaching Latin and Bible at Christ Presbyterian Academy in Nashville, Tennessee, since 2008. Last year, Ellis was diagnosed with cancer and began chemotherapy treatments, but that didn't stop him from showing up for his students.
"He has remained involved in the CPA community even throughout his extensive treatment," a school representative wrote to ABC News. He and his wife Shelley have five children, all attending CPA."
On Sept. 7, more than 400 faculty members and students, grades 9 through 12, gathered outside the home of Mr. Ellis.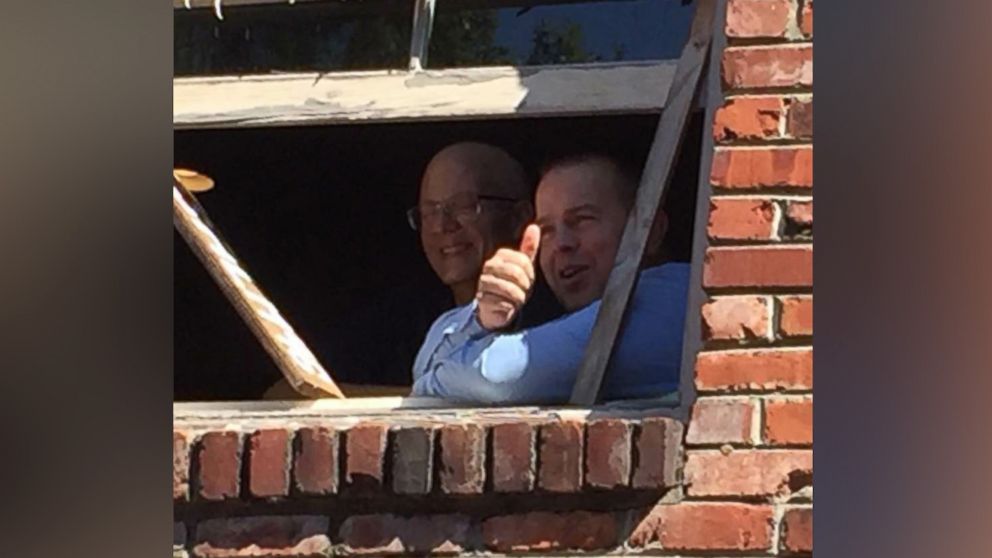 For 30 minutes, they played instruments and sang.
"I love you," Ellis wrote in a note to his students. "I believe now more than ever that God is good, and that he is with us...."
On Sept. 10, country star Tim McGraw shared a video of Ellis peering from his window to hear his students sing.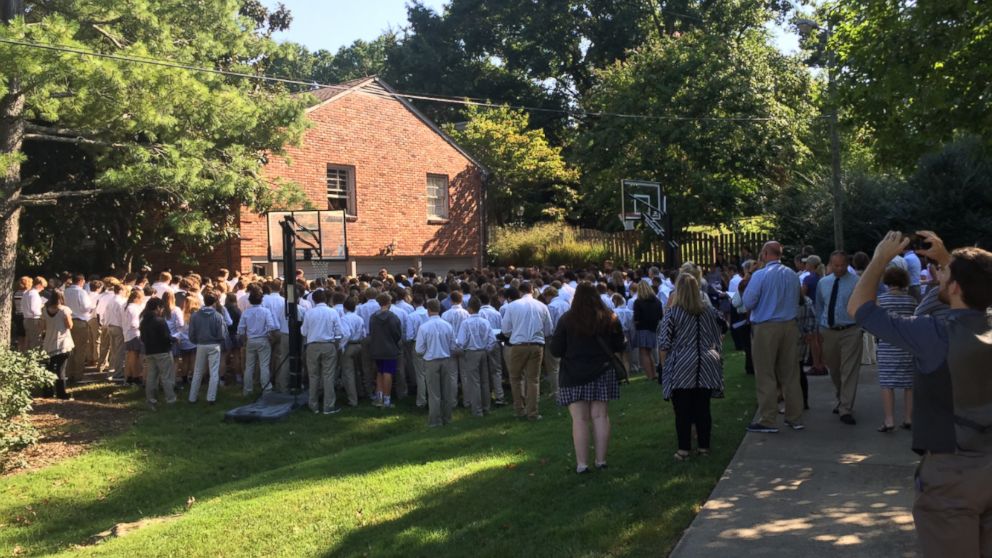 The post received more than 20 million views on Facebook.
"I think we were honored that so many people would watch a man receive love from his students," Morrow said. "Ben is a dear man and the fact that people want to honor him, we are so grateful."
He added: "We are praying for his family, praying for his kids that are in our hallway everyday and trying to walk through this as a community."
Ellis appeared on "Good Morning America" today, revealing how grateful he was for his students' surprise.
"In that moment, I felt like I was not alone," he said.