— -- Whether aphrodisiacs actually stimulate arousal or not is up for debate, but that doesn't mean you can't have fun with them this Valentine's Day, especially one so overshadowed by the kinky "50 Shades of Grey."
"There have been foods that have been considered aphrodisiacs for centuries -- since Aphrodite, the goddess of love, which is where the name comes from," food historian Francine Segan told ABC News. "They believed there were foods that would help blood going to all the right places that would increase performance both for men and women and increase the same hormones that release when you're making love."
Some foods, such as oysters and chocolate, are still thought of as aphrodisiacs for their sensual texture and look, as well as their physical properties, such as the zinc in oysters, which increases testosterone, and the serotonin in chocolate, which increases arousal.
Other foods, such as sparrow's brain and turtle eggs, fell by the wayside in recent years.
No matter, said Martha Hopkins, author of "Intercourses," an aphrodisiac cookbook.
"If you think you're eating an aphrodisiac, you are," she told ABC News. "For me, it's really about the act of cooking for or with someone else that says, 'I care about you, and you're worth my time,' and frankly that's the biggest turn on of all."
That doesn't mean, though, that you can't make one meal sexier than the next. For example, Saturday might not be the time for mac and cheese or burritos.
"Asparagus is a phallic symbol. Artichokes you pluck them leaf by leaf and pull them through your mouth and you dip them in butter -- the whole tactile experience of eating an artichoke is like they're kind of playing hard to get but worth it in the end," Hopkins said. "Oysters with the way they look and the act of eating them. The oyster lingers and the way they feel in your mouth. It's all those things together -- the way they look, taste, smell, sound, feel."
Here's the ultimate Valentine's Day aphrodisiac menu for those who want to get their "50 Shades of Grey" on this weekend.
Malpeque Oysters with Thai Chili Mignonette: Click here for the recipe.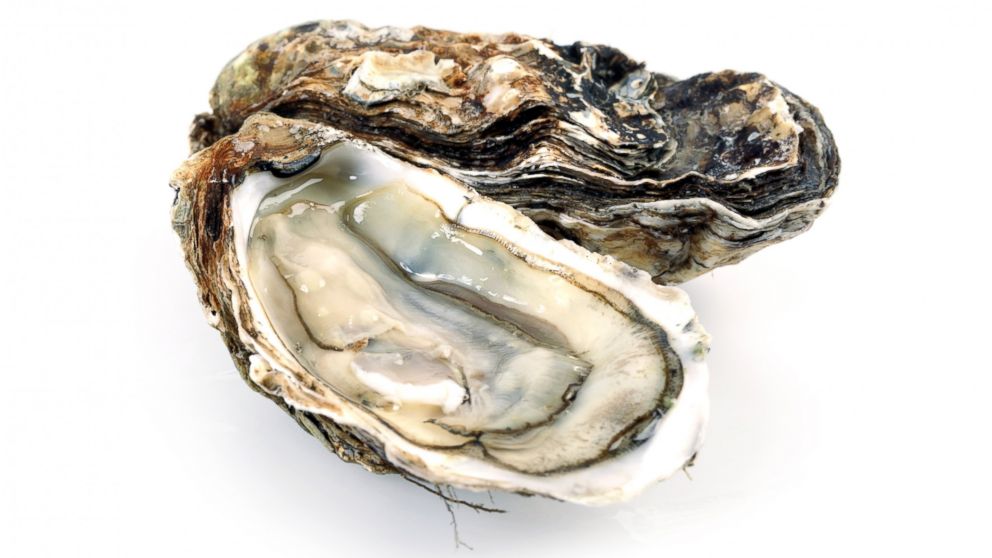 Honeyed Duck Breast with Dried Cherries: Click here for the recipe.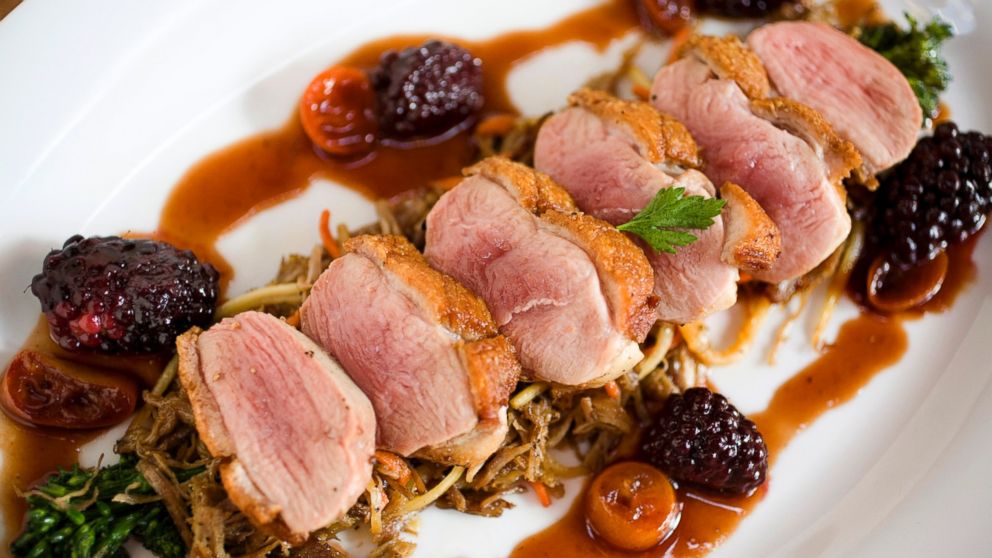 Steamed Artichoke Leaves with Green Goddess Dressing: Click here for the recipe.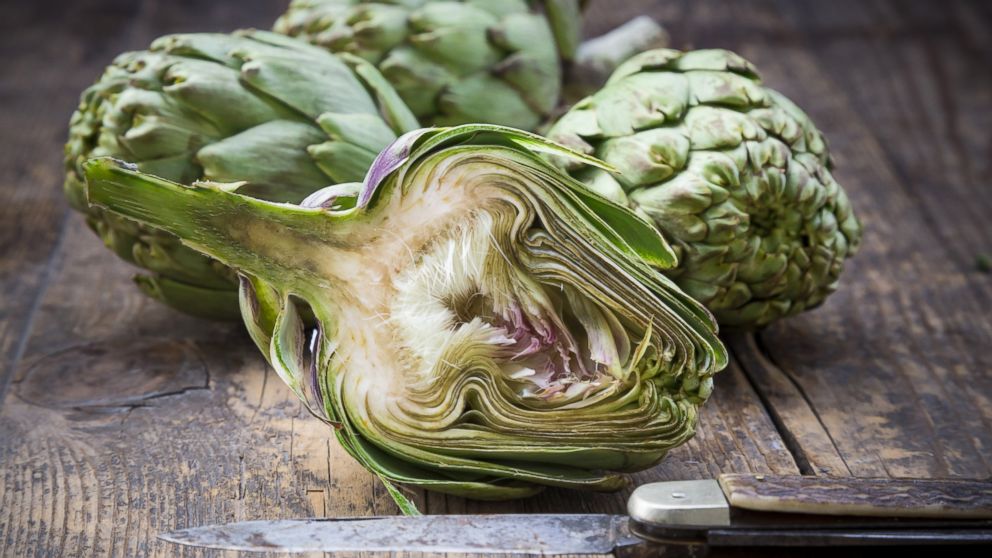 Chocolate Fig Bundles: Click here for the recipe.