— -- A screaming crowd of fifth graders got a huge surprise on Tuesday, after their science teacher proposed to their math teacher for Valentine's Day.
Jason Seifert, 39, confessed his love for Ally Barker, 28, in front of their elementary school class in Ohio, confirming the students' suspicions of their romance.
"I knew they would freak out, they'd be a little bit hyper and they were just overwhelmed with excitement," Seifert told ABC News. "Some [said] they were snooping on Facebook and saw that we were in a relationship. There would be a brave kid that would make some comments like, 'I heard you and Miss. Barker were dating.' I'd say, 'Really? You heard that? I hadn't really heard that yet!'"
Seifert and Barker met while working together at Harry Russell Elementary School in West Carrollton, Ohio. The pair started their relationship as best friends before becoming a couple, Barker said.
Seifert has been an educator at Harry Russell for 17 years and Barker for two. They work together, teaching about 100 students, many of whom sensed a relationship was between them.
This year, Seifert decided he'd propose to Barker at school on Valentine's Day.
"I pretty much figured that we met because of that school, we became friends because of that school, we fell in love because of that school, so it made sense," he said. "The teachers on our team, you become so close. We became a family there. I didn't want those teachers to know [about the proposal] either. I spoke to my principal to make sure she thought it was appropriate to do and she was all for it."
On Feb. 14, Seifert stood in front of all his students and asked if they heard a rumor about him and "Miss Barker dating." All of the children raised their hands, Barker said.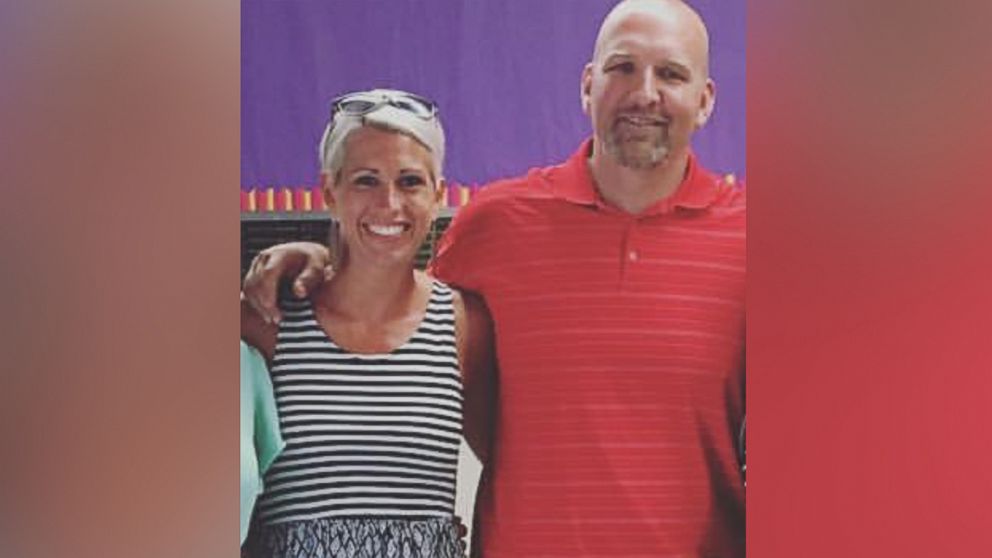 "The answer is yes, we are dating," Seifert said to the kids. "And, we are a little bit more than dating because I am completely in love with her. I was wondering if Miss Barker would like to become Mrs. Seifert."
Fellow teachers and students "bum-rushed" Seifert and Barker with a group hug, Seifert said.
Kristine Gillespie, another fifth grade teacher at the school, recorded the moment on video. She told ABC News that she is "so happy" for the newly engaged couple.
Barker said she was shocked yet pleasantly surprised with her classroom proposal.
"Teaching is a really hard job and it's really overwhelming, but we love our kids," she said. "We see them more than we see our own kids and to keep them involved in that, it was really special."
Barker has a 5-year-old child from a previous relationship and Seifert has two children, a 15-year-old and a 19-year-old.
The families are excited to become one at the couple's wedding this fall.