— -- A 62-year-old grandmother shared the inspirational story of how she earned her college degree on "Good Morning America" today, saying, "I hope to inspire people that their dreams can still be realized."
Elaine Jones-Scott is graduating today with a bachelor's degree in psychology and counseling from Chicago State University.
"The emotions are just overwhelming right now. I am just excited and just elated to be standing here before you," Jones-Scott told ABC News' Robin Roberts on "Good Morning America" just hours before her commencement ceremony. "I am overcome with emotion from trying to not have my makeup running down my face. It's just the power of one, and I know that you know about the power of one. Just keeping your hands in God's unchanging hand."
Jones-Scott said that her educational dreams were put on hold when she dropped out of high school at age 18 to get married and start a family. But "I always wanted my degree. Always," she said.
"Once I got married, then, of course, I had a husband that was pretty much taking care of myself and my family, so I didn't need to work," Jones-Scott added.
She said that her marriage ended after 18 years, and she soon found herself having to look for a job to help support her four children.
"I had no education," she said, adding that this made her "unable to be employed, because the jobs that I wanted you needed an education."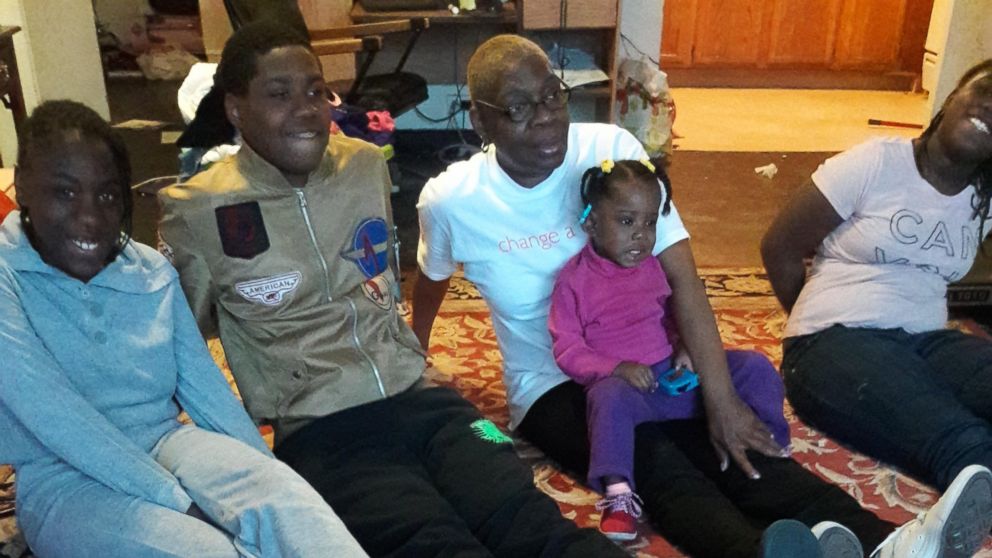 Jones-Scott said that even though she still dreamed about going back to school to get her degree, she continued to put her educational dreams on hold while she took a job to make ends meet and support her family.
"It was 15 years later that I left ... the company that I was with and decided at that time that I wanted to go back to school," Jones-Scott said. "A lot of times people that are my age, 60 and 70 years old, are getting ready for retirement. Not so for me."
She explained that she hopes her graduation sends a strong message to her beloved grandchildren.
"I want them to realize no matter what life throws at you, no matter how many scars you might have to encounter, I want them to realize if you just go forth and don't be a quitter, to realize that no matter [what], you can always reinvent yourself," she said on "GMA." "You are always changing and becoming that chameleon that God wants you to be. That plan is always in effect. No matter what, just don't quit. Just hold on to his hand. Remember the power of one. And be led by that power. The power of God."
Jones-Scott said that after four years on campus, she has also become a surrogate grandmother to many students.
"At 62 years old, I am still viable," she said. "I realize that there is so much more that I can give."
Jones-Scott is a certified deaconess at her church and said her work with her church is what pushed her to want to become a professional counselor.
"Ultimately, I want to use my counseling skills to help young people," she said. "I hope to inspire people that their dreams can still be realized."
"GMA" is honoring some of this year's graduates who have overcome obstacles and inspired others with their educational journeys.