— -- One 90-year-old grandmother is keeping herself plenty busy.
Barbara Lowe has hand knit thousands of tiny hats for babies born inside Hillcrest Hospital in Mayfield Heights, Ohio, since 2009.
To date, Lowe has delivered 2,252 hats to the hospital, located just footsteps away from her senior complex home, right across the street.
"When you're on this earth, you only have a limited time and you want to leave something behind when you leave."
The matriarch, who retired after working 25 years in the "jewelry business," started by knitting hats for her family and friends," she told ABC News. And after a family member suggested she make them for a hospital for newborns, she was on board.
It takes Lowe four hours to knit just one ribbed hat with a brim, which she makes in a variety of colors -- pale pink, pale blue, pale green, pale yellow and even combinations.
"I buy strictly 'baby yarn,' which is a finer, nicer yarn," she told ABC News. "And I have a signature flower that I put on there."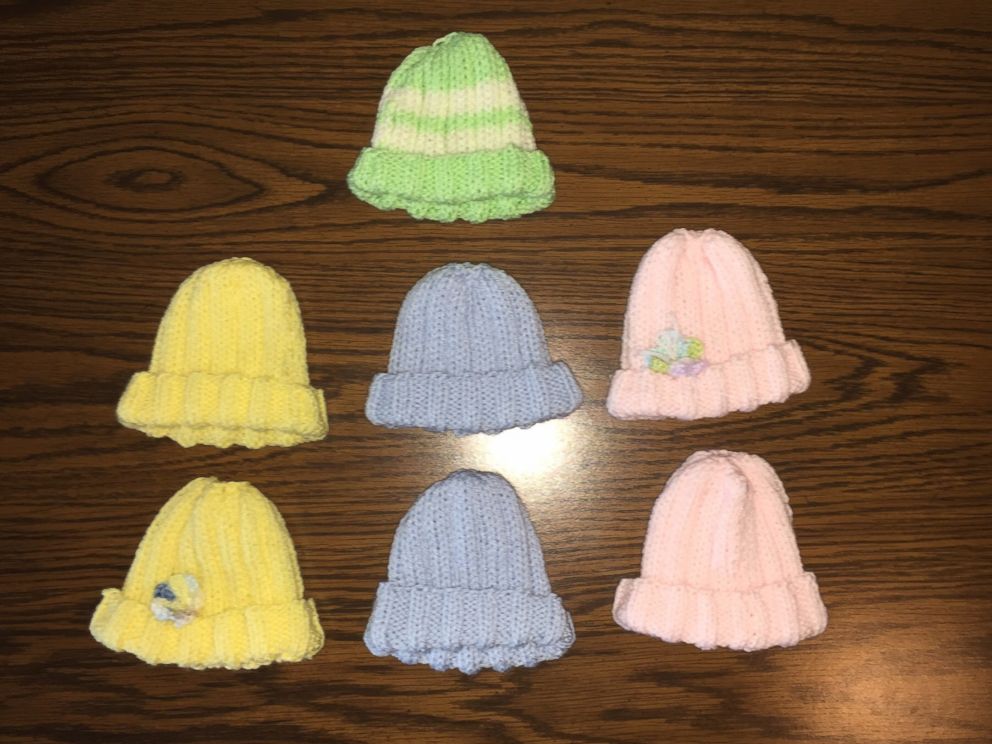 Lowe notes that she makes the flower detachable, just in case the family thinks it's a bit too feminine.
The grandmother said she learned how to crochet and sew from her mother when she was 10 or 11 years old. She had to teach herself how to knit because her mother didn't know how.
"It's my therapy," Lowe said. "When you're 90, you've got aches and pains. You don't want to think about it. Well, you're not thinking about it if you're concentrating on what you're doing."
Lowe, who has two daughters, 11 grandchildren (when you count their spouses), and 11-great-grandchildren, said she has no plans of stopping because "it just makes me feel so good."
Mary Bartos, the director of Women's & Children's Services at Hillcrest Hospital, said it's also making the families there feel good as well.
"They're just pleased to have a gift. They're excited to have the uniqueness," she said. "They're touched."
Lowe said for her it's more than just giving a gift.
"When you're on this earth, you only have a limited time and you want to leave something behind when you leave," she said. "Here am I, 90 years old, [and I asked myself,] 'What have I really accomplished?'"
"Then all of a sudden this breaks through. I can't believe it. It's almost a dream," Lowe added.