— -- Mildred Garrison of Reidsville, North Carolina, can officially call herself a "biker chick" now.
The 93-year-old fulfilled her lifelong dream of riding a Harley-Davidson motorcycle on June 24.
"It was wonderful. I loved it," Garrison, a resident of Brookdale Senior Living, told ABC News. "The motorcycle was beautiful. It was cherry-apple red."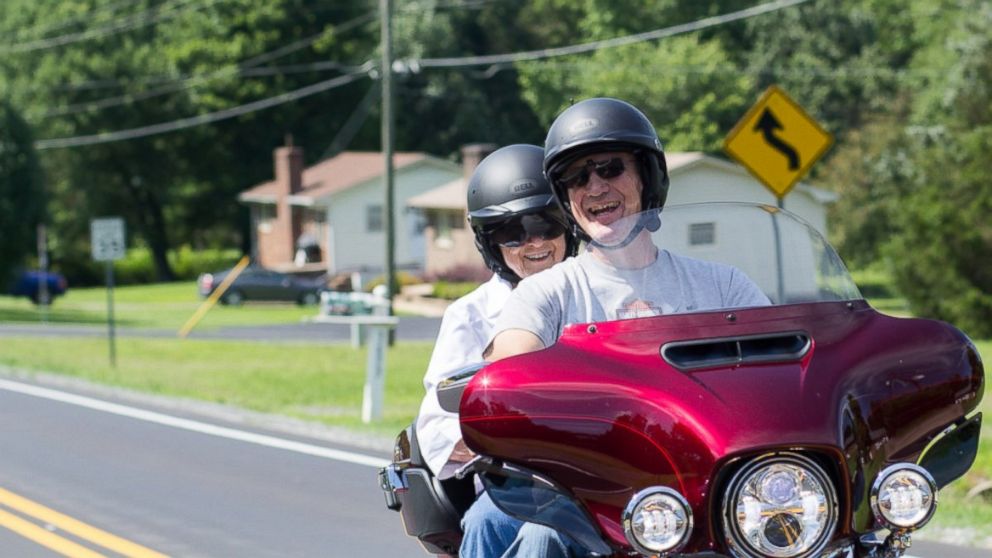 A partnership between Brookdale Senior Living and Wish of a Lifetime, a nonprofit that grants wishes to seniors, made the special moment possible.
"I still haven't gotten over the excitement yet," she said of her 20-minute ride. "I could have gone some more. I've always wanted to ride a motorcycle, especially a Harley-Davidson. They're always beautiful and clean. That was a wonderful thing. A lot of people took time out to come and celebrate."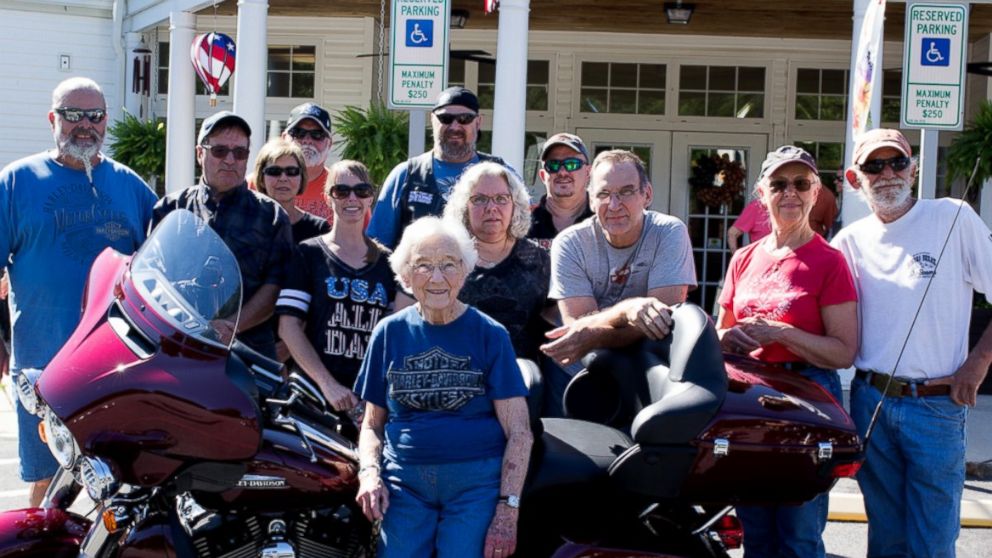 Garrison rode along with Richard Jarrett, a local Harley-Davidson enthusiast, who said he was "glad to be able to participate in this."
"The most exciting part was listening to her say how much she enjoyed it, with her arms out in the wind and listening to the sound of the bikes behind her," Jarrett, 57, whose been riding since he was 10 years old, said. "She gave me a hug and then a little later gave me another hug and that's what it's all about."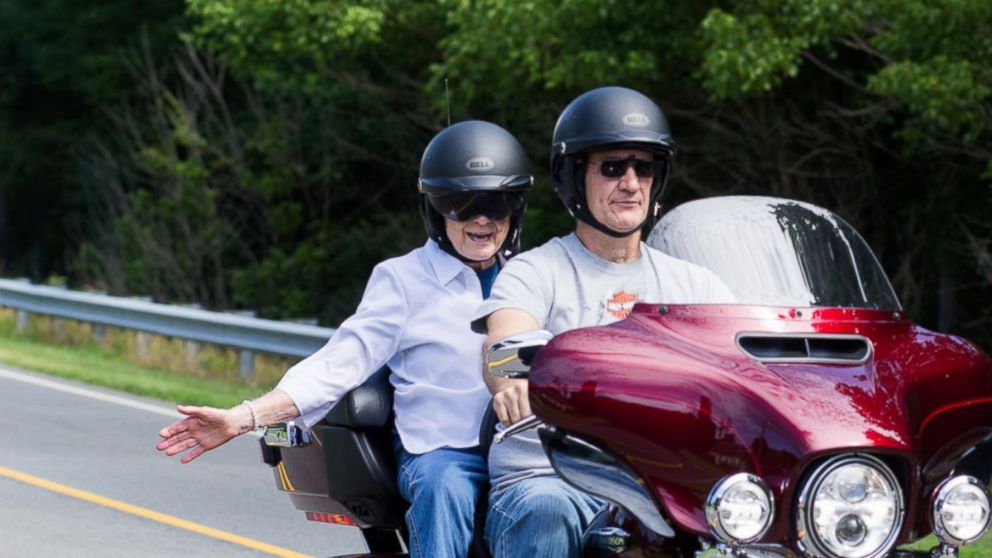 When plans were first being discussed about Garrison riding a motorcycle, it was suggested that she might ride alongside Jarrett in his sidecar rather than actually sitting on the bike, but she was having none of that.
"They offered that or the trike with three wheels, but I didn't want to go in that either. They look funny," she said. "They don't look like a motorcycle to me."
Jarrett said he thought his passenger was "a little nervous at first," but Garrison said she actually "wasn't scared" at all.
"I thought I'd have to hold onto something," she recalled. "We were sitting so close and I could put my arms out and I did several times. It was a good ride. I would encourage anyone to do it."
Her next dream? To cruise the Blue Ridge Parkway on a motorcycle.