— -- A retired judge whose home seemed empty and quiet since the death of his wife came up with an unusual and generous way to fill the void.
He built a custom, in-ground pool for his neighbors and their children to enjoy.
"The house was pretty darn quiet when she was gone," Keith Davison, 94, told ABC News about his wife, Evy, who died in April 2016.
"She was the most important thing in my life and always was for years. So I went through the initial grieving process and I felt like I needed to do something more," Davison said.
He decided he could reinvigorate his own home and bring a bit of joy to his small Minnesota neighborhood by building one thing the community lacked -- a pool.
"We live in a nice neighborhood with a lot of good friends, and they have quite a few kiddies, I thought it'd be a neat thing to do," he said.
A neighbor of seven years, Jessica Huebner, told ABC News that the Davisons always treated her four kids like adopted grandchildren and loved to spend time with them, sharing stories and enjoying their company.
"He and his late wife Evy have always been the most gracious, kind, loving neighbors, and he loves children and having kids play out in the yard," Huebner said.
Davison contacted a family-run company in Hopkins, Minnesota, that had built a pool for his previous house 40 years ago. "They were still in business and did such a great job before, so they came out and planned it," Davison said.
Kevin Mulvaney who works on new pools for the company helped Davison with everything, from initial planning and completing contracts back in March to teaching him how to filter the water once the pool was finished in July.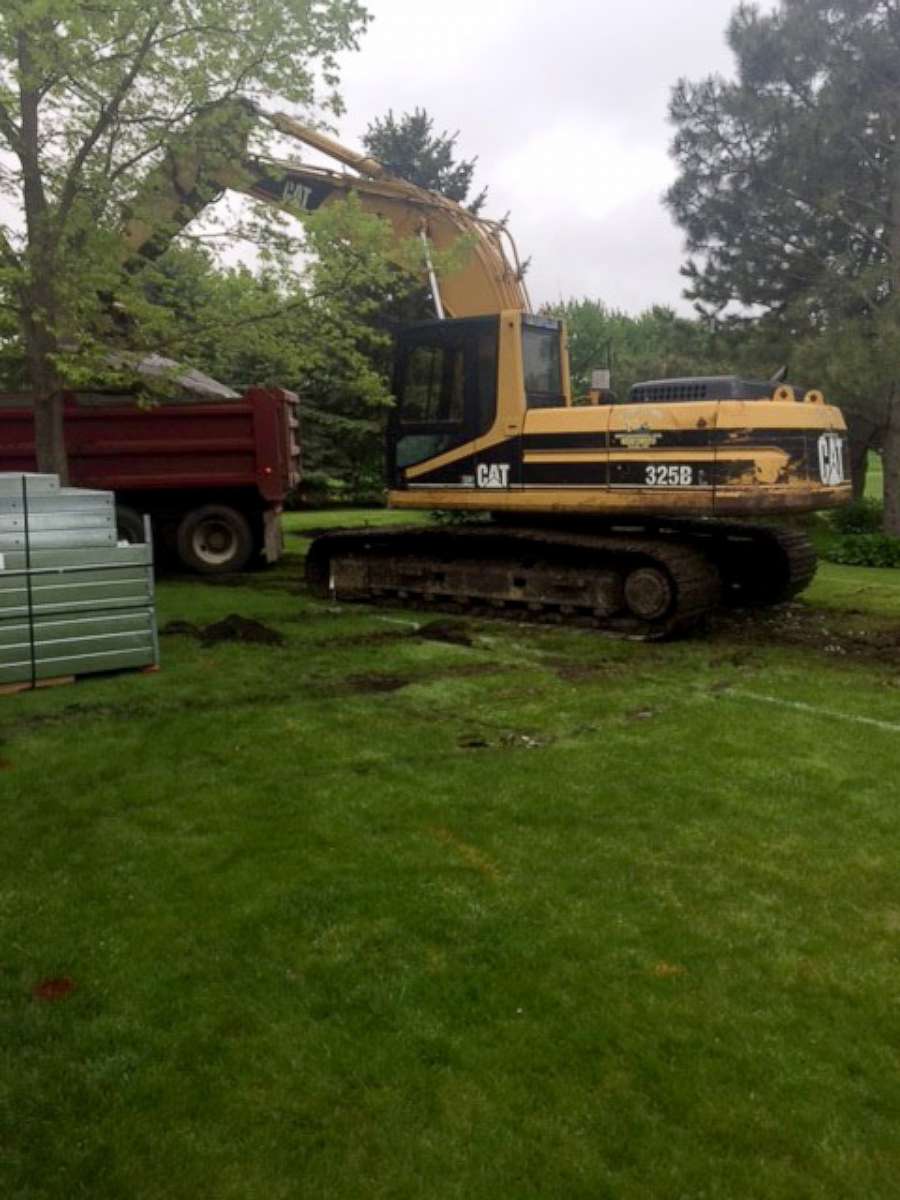 "We got the crew assembled, had the pool excavator and utilities in there -- it's probably a monthlong process and before you know it you're filling the pool with water," Mulvaney told ABC News. "Keith is a fantastic man, he's just so pleasant to be around and it was just a real nice atmosphere, he even had pictures and shared stories of my dad [Virgil 'Red' Mulvaney] building their first pool," he added.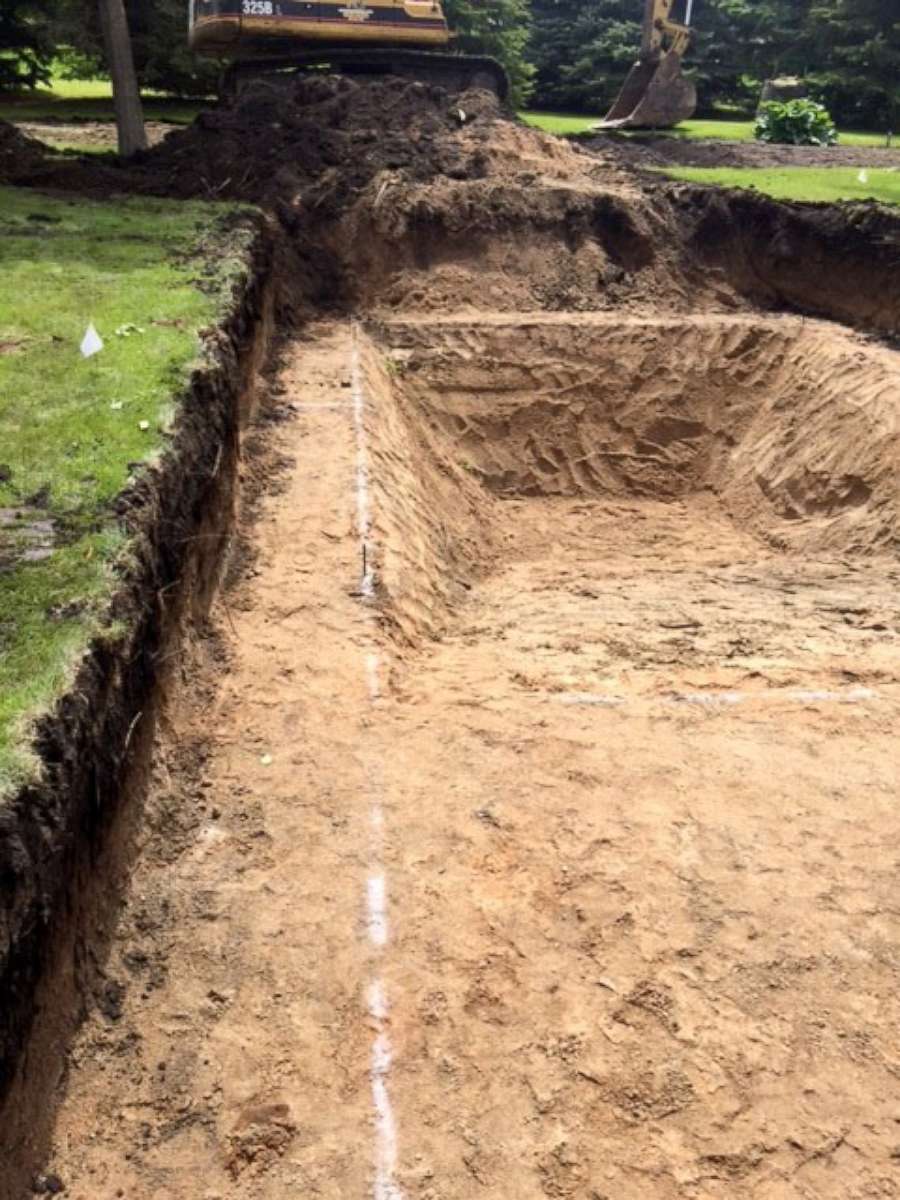 And Davison's neighbors were ecstatic to see the plans come to life.
"One day he said, 'I'm going to put a pool in, Jess,' and I thought he may just be talking, but then sure enough he marked his yard for utilities, a cement truck came in and before we knew it, in goes this amazing pool," Huebner recalled.
The 16-by-32-foot pool has a shallow end that slopes down to a eight-foot deep end complete with a six-foot diving board.
"The pool opened up around the first part July and we've been over there a handful of times," Huebner said, adding that many of the neighborhood kids have had a chance to go play and swim there this summer.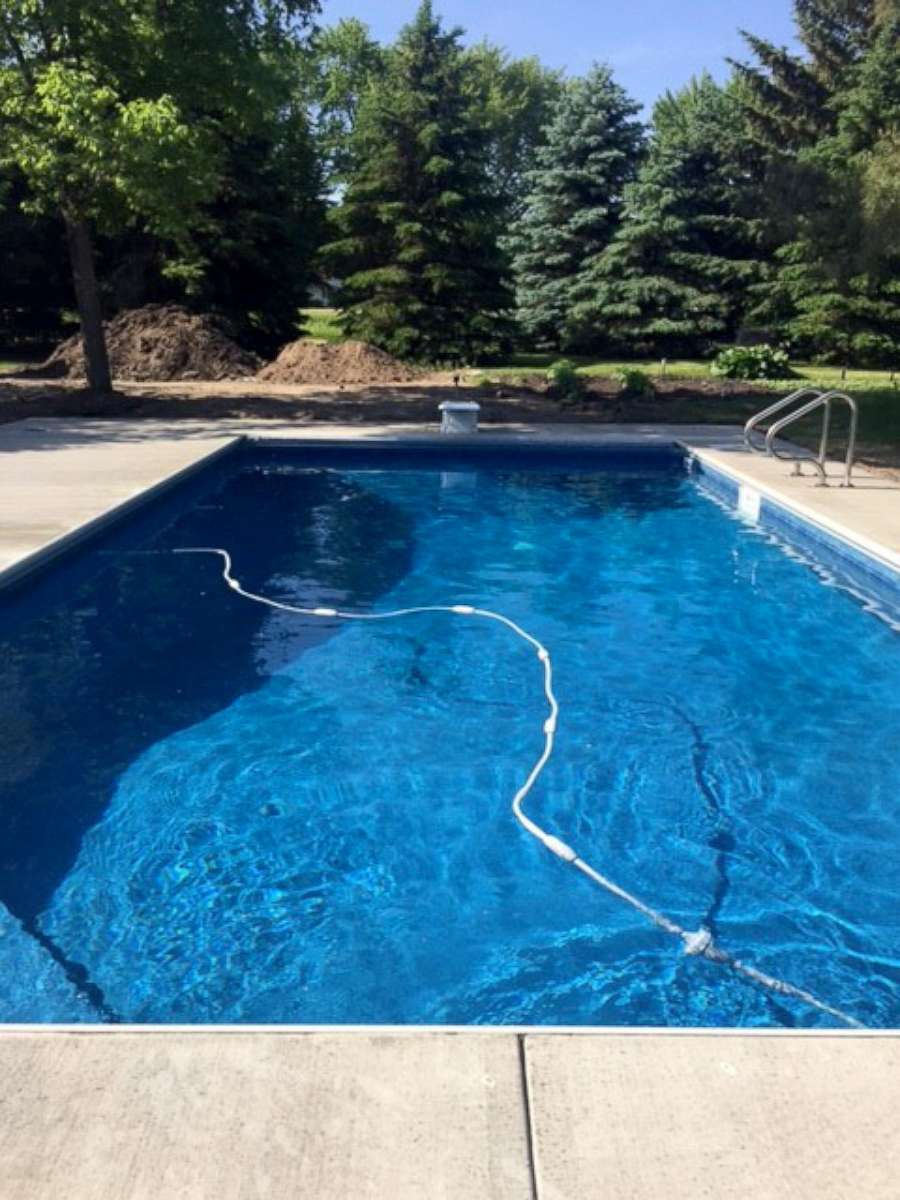 "Sometimes he'll sit out there and visit, other times he'll be in his house doing his own thing, but he really enjoys it," she said.
Davison said, "They love to swim, I just require that a parent or a grandparent come with."
"I have my rules, I was a lawyer and a judge," he said.
Besides giving children a place to swim, Huebner said Davison has offered something far more valuable.
Her kids see him "doing something out of the goodness of his heart and in return they learn to be kind and respect him as an adult and have conversations and share their life with him," she said.
Davison, however, said his gesture is "not a big deal."
"You know it turned out to be a great idea, but it's really not a big deal, I just thought it'd be something fun for them and bring some joy, and it has," he said.