Amy Craton first enrolled to get her bachelor of arts degree in 1962, but had to leave school to raise her four children.
More than 50 years later the 94-year-old finally earned her degree in Creative Writing and English thanks to Southern New Hampshire University's online program. Craton graduated late last year with a 4.0 GPA, the school said.
"It feels good to graduate, but in many ways I feel I am still on the road; I have more to learn," Craton said, according to the school's website.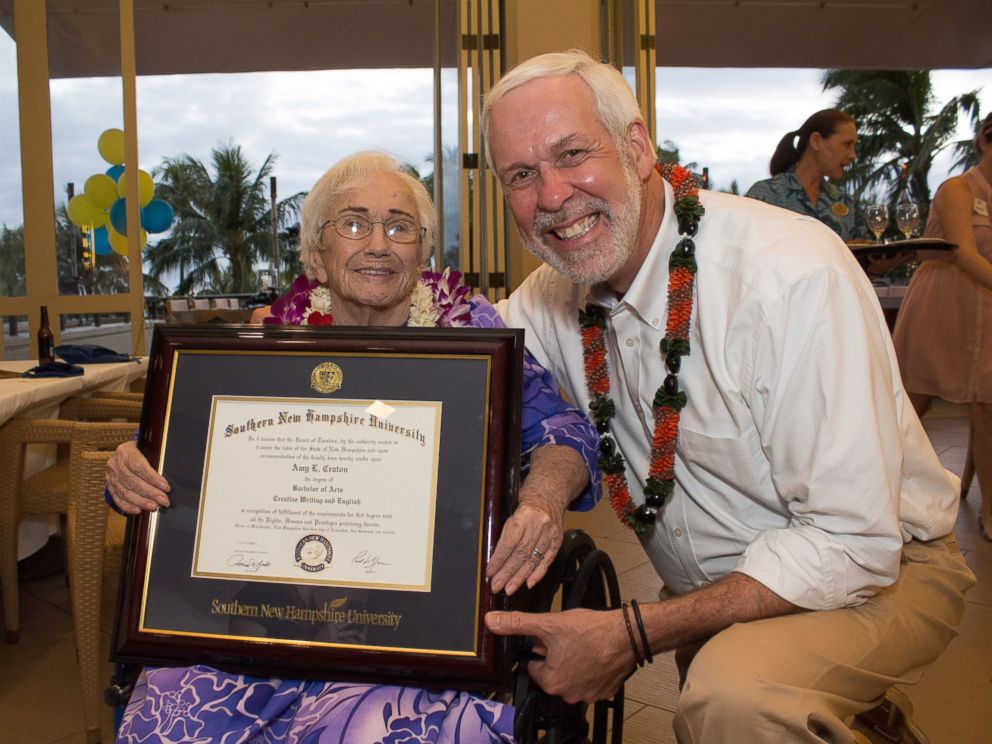 Because she wasn't able to travel to New Hampshire for her graduation, the Waikiki, Hawaii, resident was surprised with her own private graduation ceremony Monday.
Even SNHU President Paul LeBlanc flew out to attend. Craton was also feted by family, friends and SNHU alumni, living in Hawaii.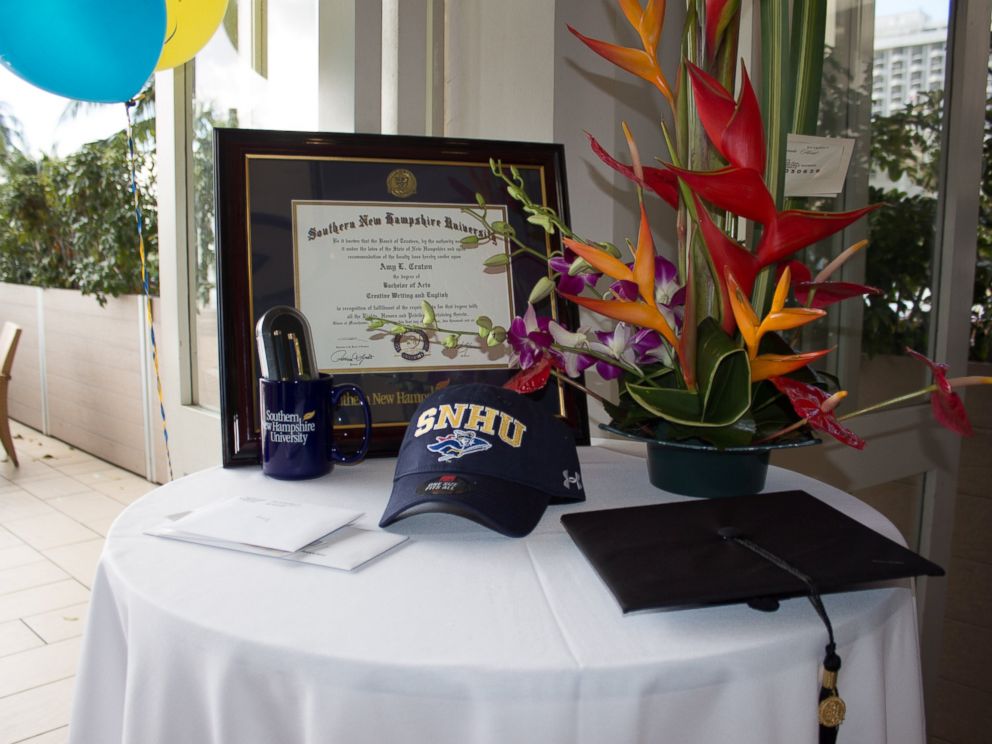 LeBlanc said in a statement, "Amy is the epitome of a lifelong learner, and my hope is that her story will remind others that it's never too late to follow their dreams or learn something new. The entire SNHU community could not be more proud of her accomplishment."
Craton's academic adviser, who she had never met before in person, Chrisandra Bauer, also attended the ceremony, which featured a local band and even a cake.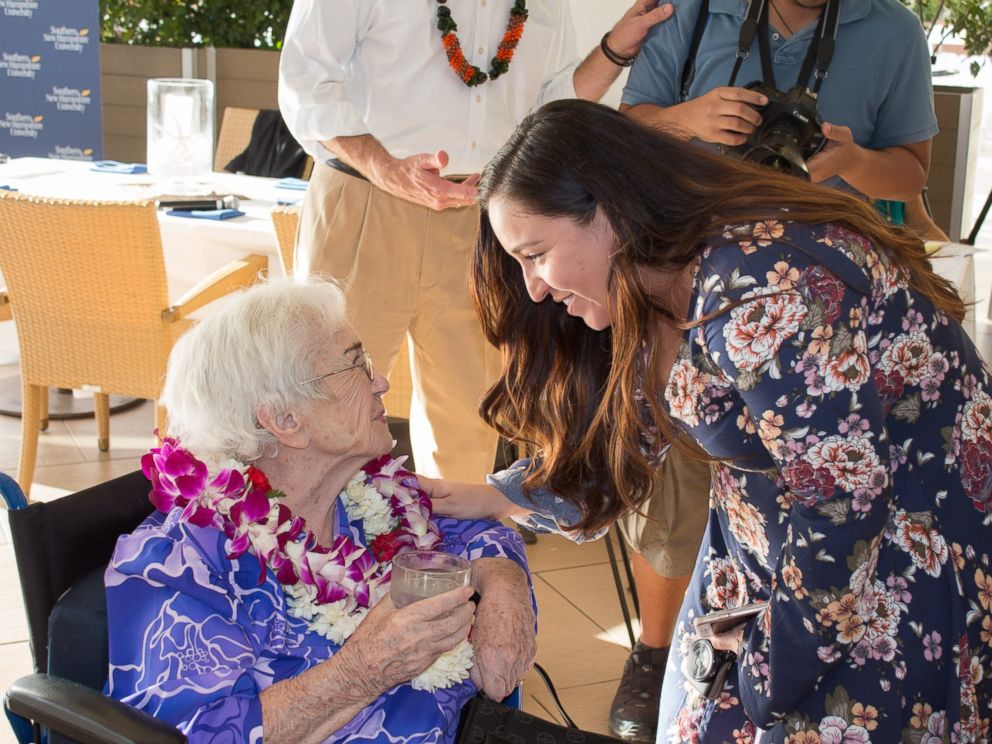 "Amy has inspired so many people by finishing her degree and it has been an absolute pleasure working with her on her academic journey," Bauer said in a statement. "I am so happy that I was able to be here today to celebrate her success."
According to the school, Craton now plans to pursue her Master's degree.
"If you're thinking about going back to school, do it. You'll open up a whole new life," the mother of four said.