— -- A 97-year-old New York woman is a yoga instructor who teaches eight classes a week and travels the world pursuing her two passions of yoga and dance.
Tao Porchon-Lynch, who will turn 98 next month, is a full-time yoga instructor at a studio in Westchester County, New York.
The White Plains, New York, resident began practicing yoga in 1926. At that time, she said, "Girls didn't do yoga."
"I saw boys on the beach making shapes with their bodies and thought it was a new game," Porchon-Lynch told ABC News by email because she is currently traveling. "My aunt said it was, 'Yoga and unladylike,' and I said, 'If boys can do it, I can do it.'"
The yoga guru, who has been married twice and has no kids, describes yoga as "nature unfolding" inside of her.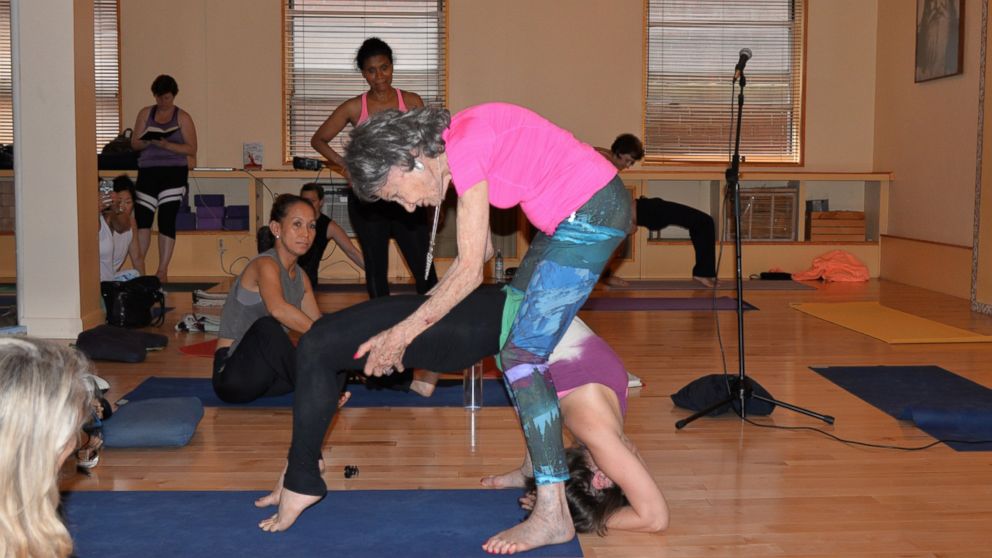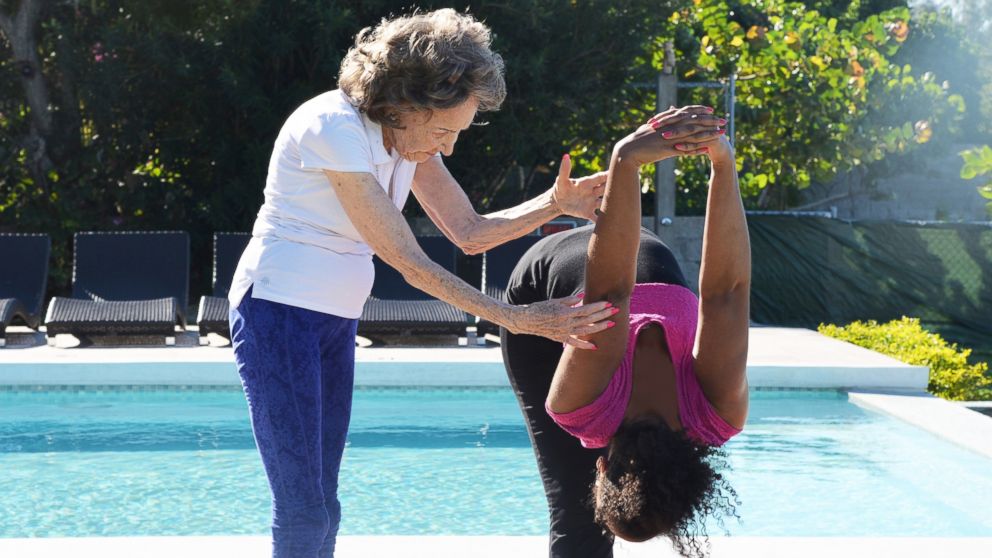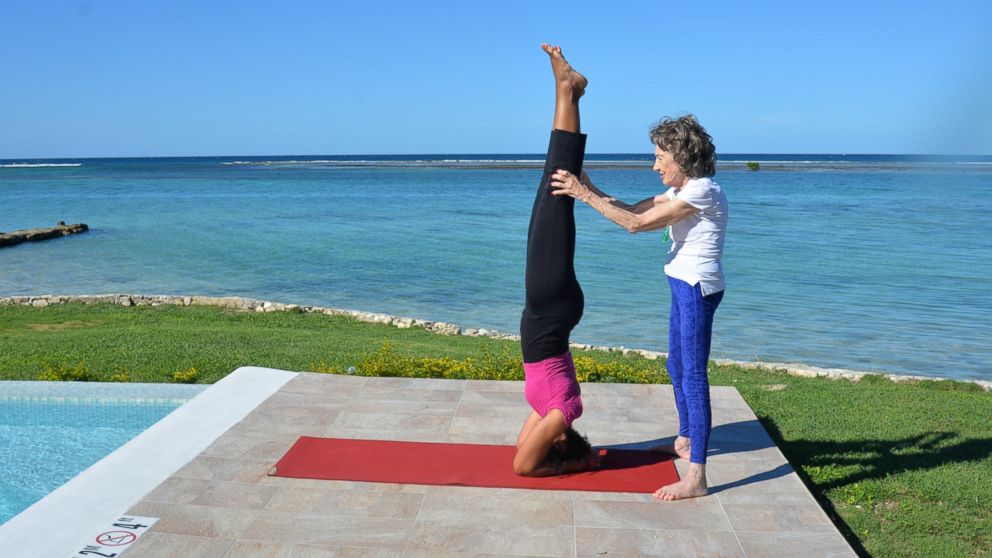 She said yoga taught her to tune into "the breath of life" and practicing that has given her longevity both in yoga and life.
"What you put in your mind materializes," she said. "I don't put fear or decay in my mind. Nature constantly recycles itself and it teaches us that we can recycle ourselves."
Even outside of her yoga practice, Porchon-Lynch said she works to maintain awareness of both the world and her body, with particular attention to her hands and feet.
"My life is my meditation. I'll stop my car and watch a flock of geese go by," she said. "At night, I often do a shoulder stand to reverse the circulation in my legs and I massage my hands and feet to move the energy. You age when the energy stagnates in your hands and feet."
Porchon-Lynch is also a world-class dancer who has been seen on "America's Got Talent" and is scheduled to travel to Paris next month to appear on "France's Got Talent."
In all her years of teaching yoga, Porchon-Lynch said she is inspired each time she watches her students "do something they thought they could not do."
"I'm going to teach yoga until I dance my way to the next planet," she said.
Porchon-Lynch was named the Oldest Living Yoga Teacher by Guinness World Records in 2012. The current title holder is Ida Herbert, a registered instructor at Orillia YMCA, in Orillia, Ontario, Canada, a Guinness World Records spokeswoman told ABC News.