— -- It may be novelty, but novelty sure is fun.
Johnny Di Francesco, the reigning world's best Neapolitan pizza maker and chef-owner of 400 Gradi in Melbourne, created a pizza inspired by one of his favorite movies: "Teenage Mutant Ninja Turtles."
Paying homage to a line in the movie when the turtles say a 99-cheese pizza is a "culinary impossibility," Di Francesco set out to prove them wrong.
"I thought, 'I can do that,'" he told ABC News.
To make the dream a reality, Di Francesco melted down 94 different cheeses including gorgonzola, pecorino and Taleggio then chilled them into a single block that contained them all.
"I tried six different times before I got the right texture and the right flavors. I quickly learned that you had to melt down the cheeses so that you wouldn't get stringiness," he said. "You had to use the right cheeses. For example, you couldn't melt down mozzarella because the curds break down."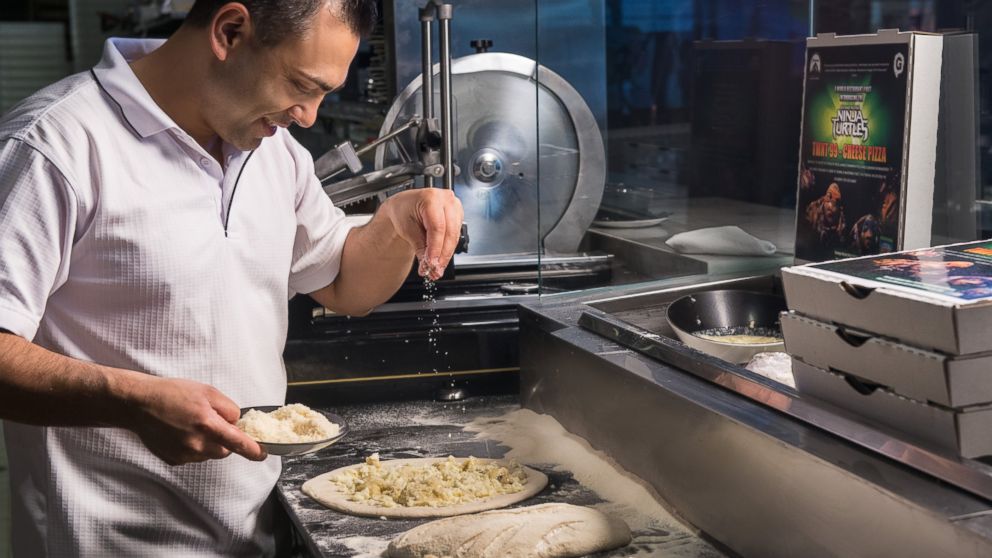 The pizza is then topped with five fresh cheeses to bring the total to 99 (buffalo mozzarella, goat cheese, fior di latte, ricotta and raspadura).
Once he settled on the perfect pie, Di Francesco traveled to Sydney to present the pie to Paramount, who paid for his time to travel and stay in honor of the launch of the movie's DVD and Blu-ray release.
Di Francesco made the pizza at his restaurant Saturday, selling more than 100 pies in two hours for $23 Australian, which is about $19 American.
"It's amazing how during the time you're eating it, at different stages you get little bursts of flavors like the pecorino you get a really slight hint of that while you're eating it, and then you taste the beautiful gorgonzola and then the softness of the raspadura," he said. "It's amazing how if you really concentrate you get those flavors come out at various times."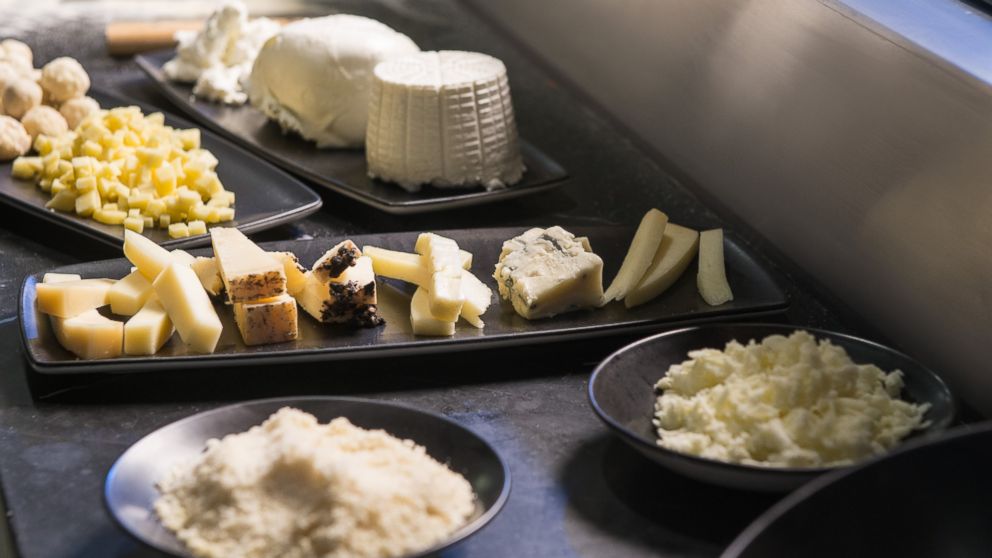 While the pizza was made just for fun as a special, customers have already started asking for it to return to the menu.
"I might put it back on," he teased.
Because as we now know, it's certainly not a culinary impossibility.