American Girl announces its first boy doll
The company recently announced a change to the dolls' undergarments.
February 14, 2017, 4:14 PM
— -- American Girl has announced its first boy character that will be available starting Feb. 18.
The 18-inch doll, named Logan Everett, comes with his own drum set and acts as an accompaniment to another new American Girl character, Nashville songwriter Tenney Grant.
"A boy character has been a top request from our fans for decades," Julie Parks, a spokesperson for American Girl, told ABC News. "We do an enormous amount of research with girls and their parents, and the one thing we've heard loud and clear is a desire for more — specifically more characters and stories from today — with more experiences, more diversity, and more interests."
The American Girl "Tenney" book series, written by Kellen Hertz and published by Scholastic, will feature both these characters.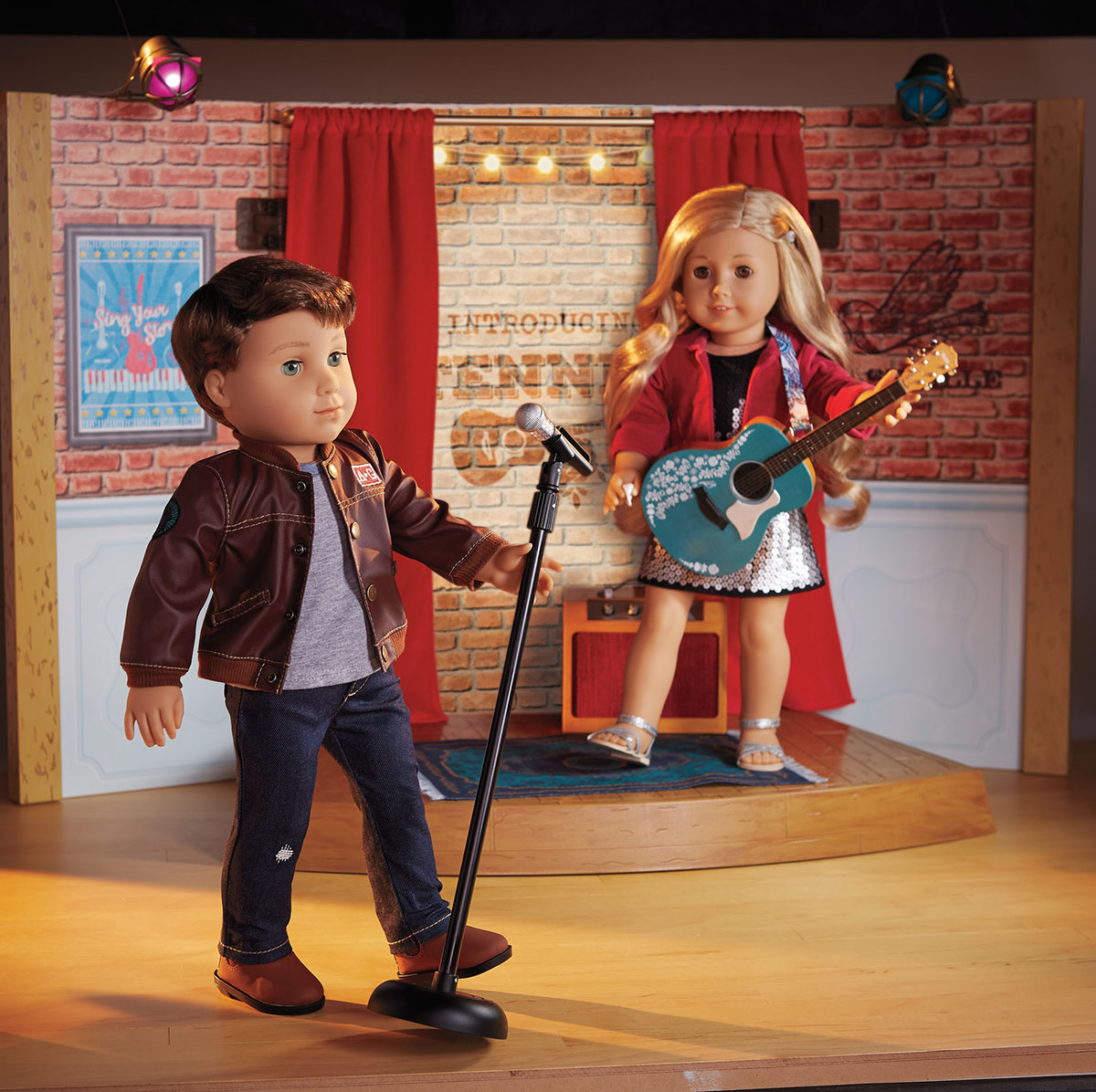 This news comes on the heels of a recent announcement that many future American Girl dolls would feature a new non-removable underwear design — something that has divided devoted fans of the dolls.
One mom, Jennifer Goetzel, voiced her objections to the new feature. Goetzel, 32, expressed concern that non-removable underwear on the dolls could lead to body image issues. She said she isn't sure that her daughter would read the change positively.
"I'm worried about the message it's sending to her, that it's not okay to be nude or naked," Goetzel said. "It sounds silly, and I know there are much bigger issues, but I just didn't like the direction it's going."
However, not everyone is concerned with the change. Katie Forquer, a 22-year-old who purchases the dolls for collecting purposes, is unbothered and said she will continue to support the American Girl brand.
"I've been collecting American Girl dolls since 2002," she said. "There have been a whole bunch of changes through that time. Nothing has ever been that big of a deal to where I've stopped doing what I love or stopped my hobby. It's okay with me."
In a statement to ABC News, a representative for American Girl said the company does not think the changes will interfere with how its customers enjoy the product.
"Having observed for decades how girls play with our dolls, outfits, and accessories, we believe the change will not limit how a young girl imagines or interacts with her doll," the statement said.
Parents of young children should be prepared for new conversations as the new doll is introduced, according to Ericka Souter, editor of Mom.me.
"Little girls have been playing with boy dolls for years," Souter said today on "Good Morning America." "But when it comes to boys, that's a lot more controversial for some families."
Souter recommends that parents be in agreement with each other and "on the same page" when it comes to their child's play choices, and be prepared for criticisms from people who believe boys should not play with dolls.
Parents should also make sure their son feels supported should he choose to play with a doll, according to Souter.