— -- American Girl's girl of the year doll for 2017 is a poet and dancer named Gabriela McBride, who uses the two art forms to help overcome her stuttering.
Gabriela is the newest doll in American Girl's line of dolls, which depicts girls of diverse backgrounds and interests. The doll was revealed Thursday on "Good Morning America."
Gabriela is described in a press release from the dollmaker as a "true creative talent" who uses poetry to help "break down barriers" and overcome her "personal challenge" of stuttering.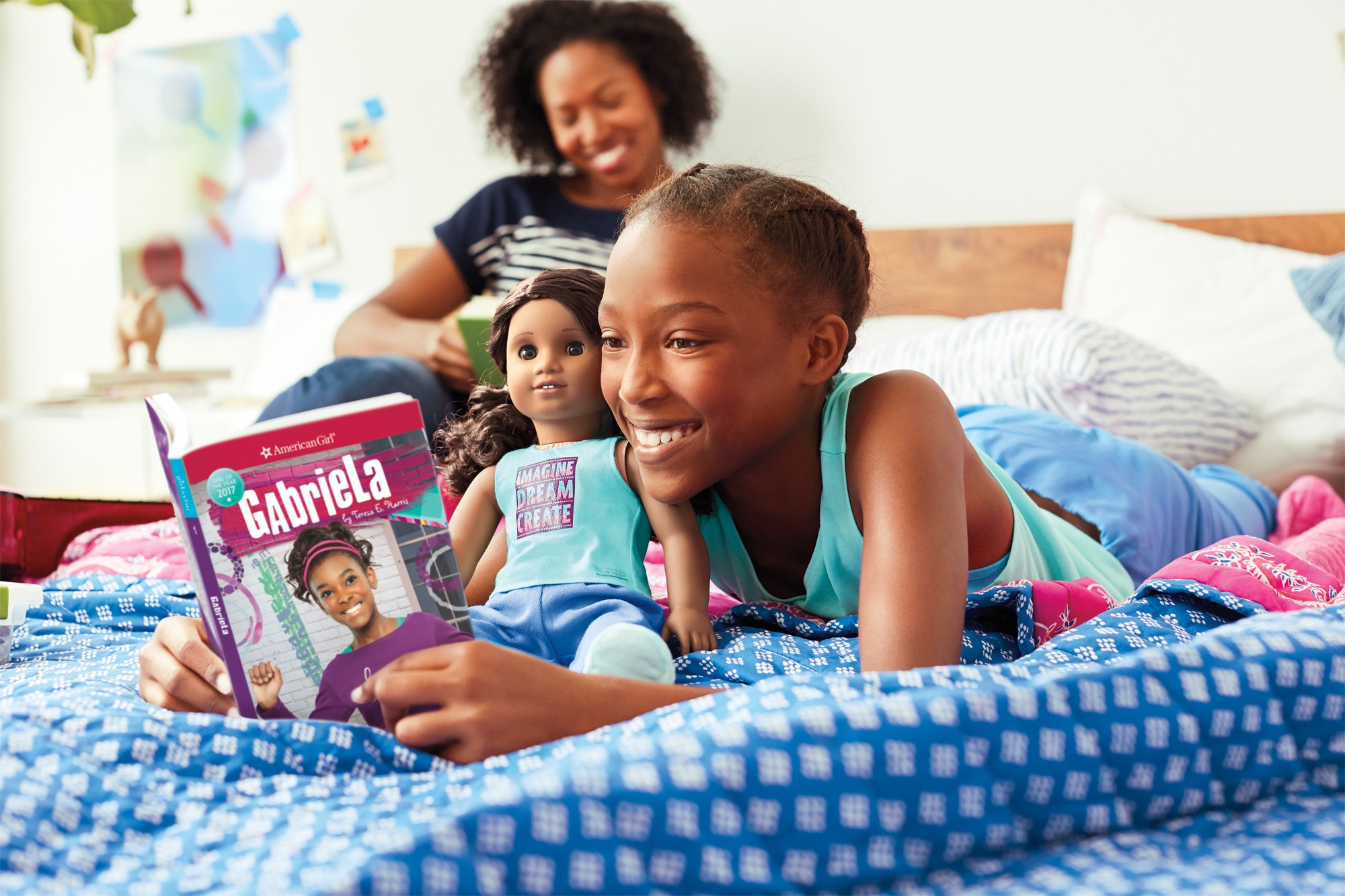 The 18-inch doll, which has brown eyes and curly dark brown hair, will be launched in stores and online on Jan. 1.
Gabriela comes with a book and performance-inspired outfits, plus a microphone and pretend headphones. Additional Gabriela products and books will be available starting in spring 2017, according to American Girl.
A series of three books about Gabriela, written by Teresa E. Harris, follows Gabriela as she grows up in a family of artists and finds her voice through poetry, which helps her save her beloved community arts center from destruction.
In addition to the books and doll, American Girl is partnering with Scholastic to release a curriculum program, Express Yourself, to teach poetry to students. The program will feature a poetry contest for kids to celebrate National Poetry Month in April.
The American Girl doll for 2016 was Lea Clark, who was described by American Girl as a talented photographer and animal lover.