— -- This policeman surprised elementary school students with his epic Batman costume and tricked out Batmobile.
Officer Scott Hice with the Spokane Police Department in Washington state said he spent all weekend decorating his patrol car with his dad, cutting out the Batman logos and painting things to make it realistic.
"That's the best part. The kids get so excited," Hice told ABC News of his clever transformation. "It's not just the little kids, but that's my favorite. They get the most exited. They really think I'm Batman and ask me if the Batmobile flies. But the junior high kids love it too and want to look out the bars like they're getting arrested."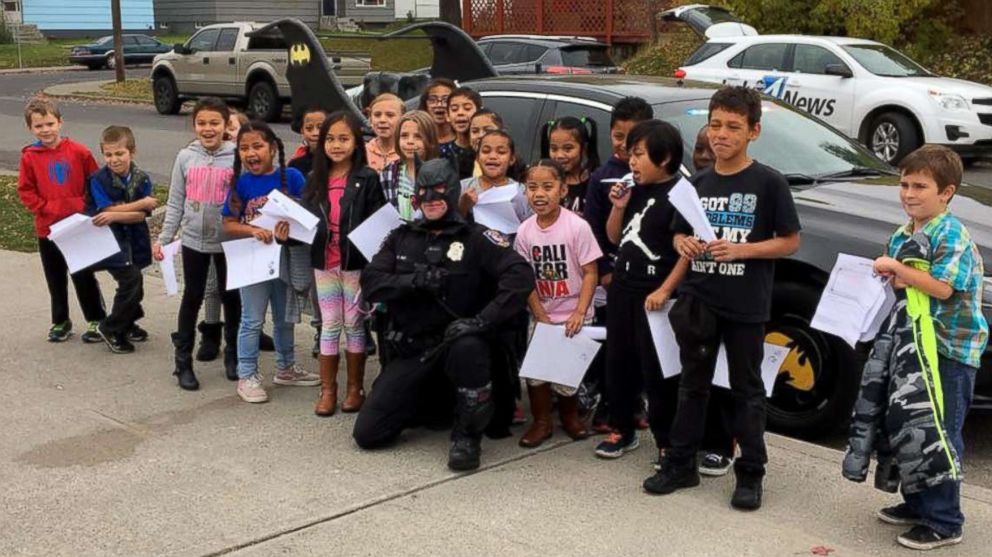 He added, "It's timeless. I had old people coming up excited about it. It's a lot of fun because every generation can connect to that."
It was a treat for the 6th-graders at Whitman Elementary who graduated from a gang-resistance education program on Halloween. But once the other grades got wind that Batman was outside, they all ran out to give him high-fives and hugs too.
"It was fun. It was exciting," said Hice, a neighborhood resource action officer that serves Whitman and other nearby schools. "It just happened to be their graduation from the program so that worked out perfectly."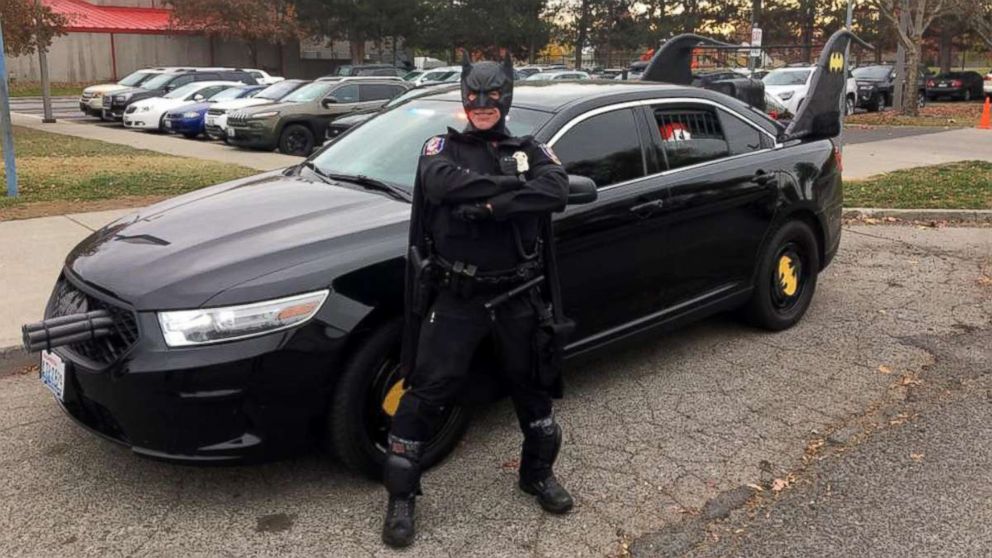 Principal Jody Schmidt said it was "a really positive experience" for her students who "at times, don't have positive relationships with our police department."
"It was a way for them to build that community with our local law enforcement," she told ABC News. "For our kids, it was a really positive experience. The more they can interact with our law enforcement, the better relationships they build, and that's a really great thing."
Hice said the Batmobile makeover was so good, people didn't even think it was a police car.
"And then I hit the lights and they go crazy," he said with a laugh. "They go, 'Oh my gosh, it's a cop car!' and they lose it."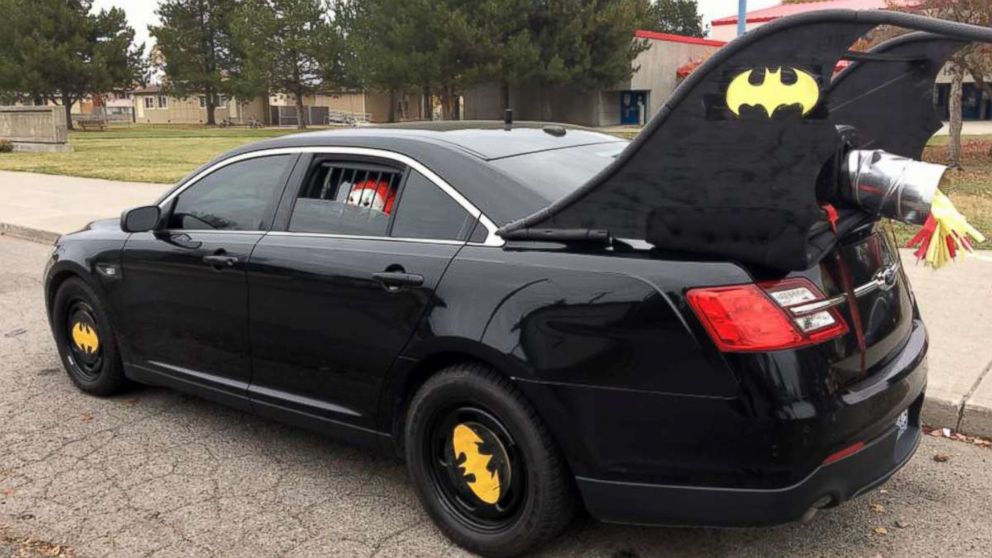 The officer said more than anything, dressing up is "a great way to get out and connect with people."
"Smiles everywhere you go, waves," said Hice. "We're really blessed in this area. It's just a chance to get out and spend some time with people to let them know we're human and like to have fun just like everyone else."
The students were thrilled for the Gotham City surprise from their hometown superhero.