Best Girlfriend Ever Makes Boyfriend Birthday Pizza Cake
This is pizza cake epicness, with layers of crust, toppings and cheese.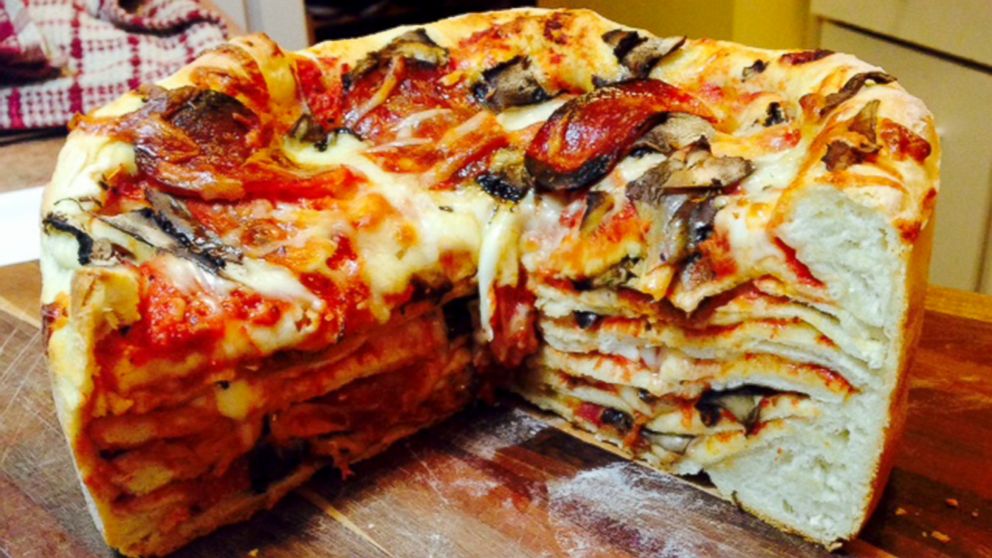 — -- When you see "pizza birthday cake," you probably think a regular pizza pie with a candle in it. But that's thinking small. This is about pizza cake epicness, which consists of layers upon layers of crust, toppings and cheese in one glorious result.
Canadian Christina Marsala, 26, can now go down in history as the best girlfriend ever after she made this cake for her boyfriend Christian Ringer's 27th birthday.
"My boyfriend wanted a pizza cake for his birthday. Plain and simple. I thought he was kidding, but he wasn't," she told ABC News. "I bit the bullet and said, 'Why not?' Found a good recipe online and took the challenge."
Using a recipe from So Good Blog, Marsala made a few modifications, using tomato sauce, mozzarella, Portobello mushrooms and spicy Calabrese sausage.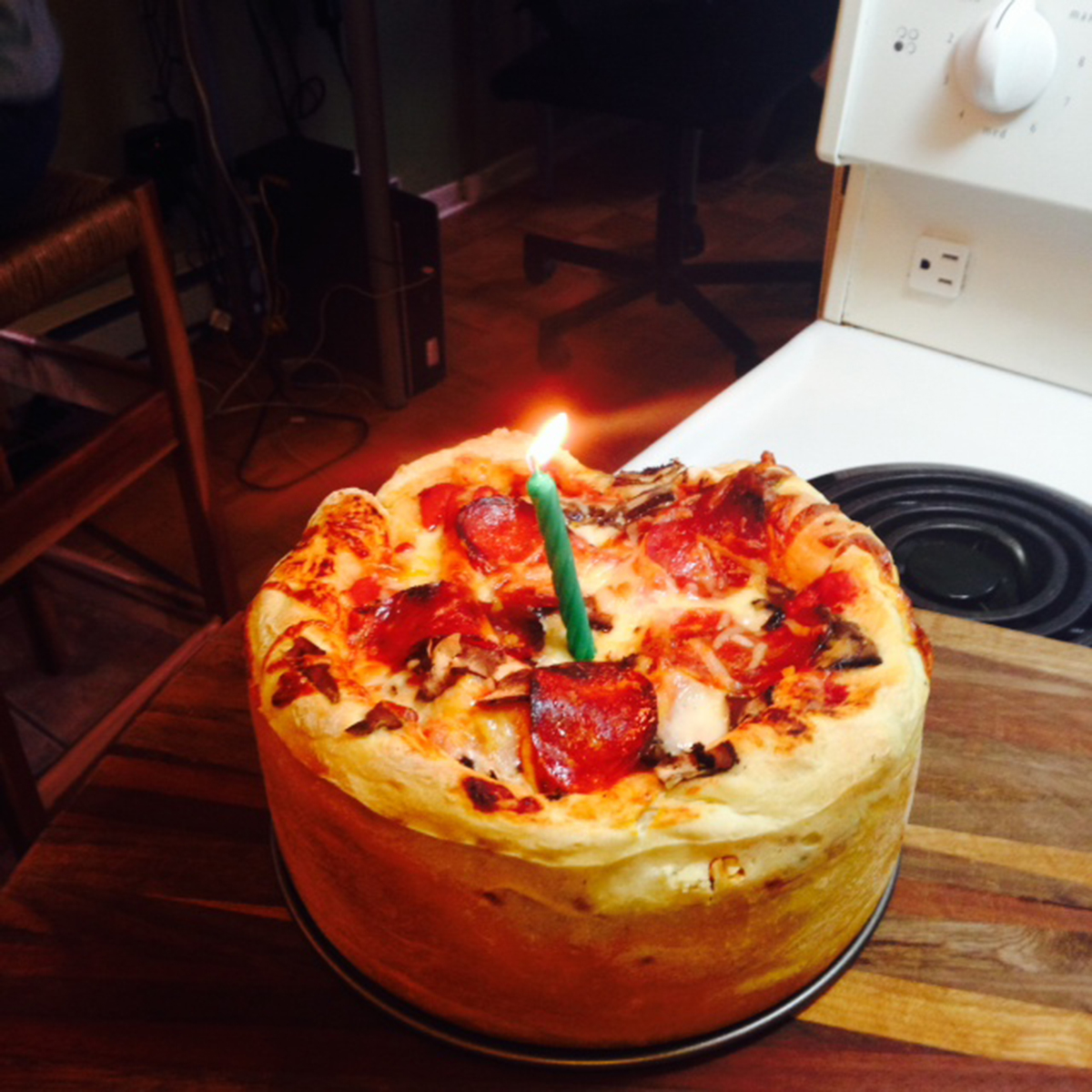 "Each layer of crust had to be pre-baked and cooled before assembling. We used about six layers for our pizza cake. The dough was rolled flat and baked for 15 minutes. Once all the layers of crust are baked, the spring form pan that I used was draped with dough to create its shell," she detailed. "Then the fun begins. Start layering the pizza cake with toppings and then repeat until you reach the top of the pan."
After a final bake, the end result was truly amazing.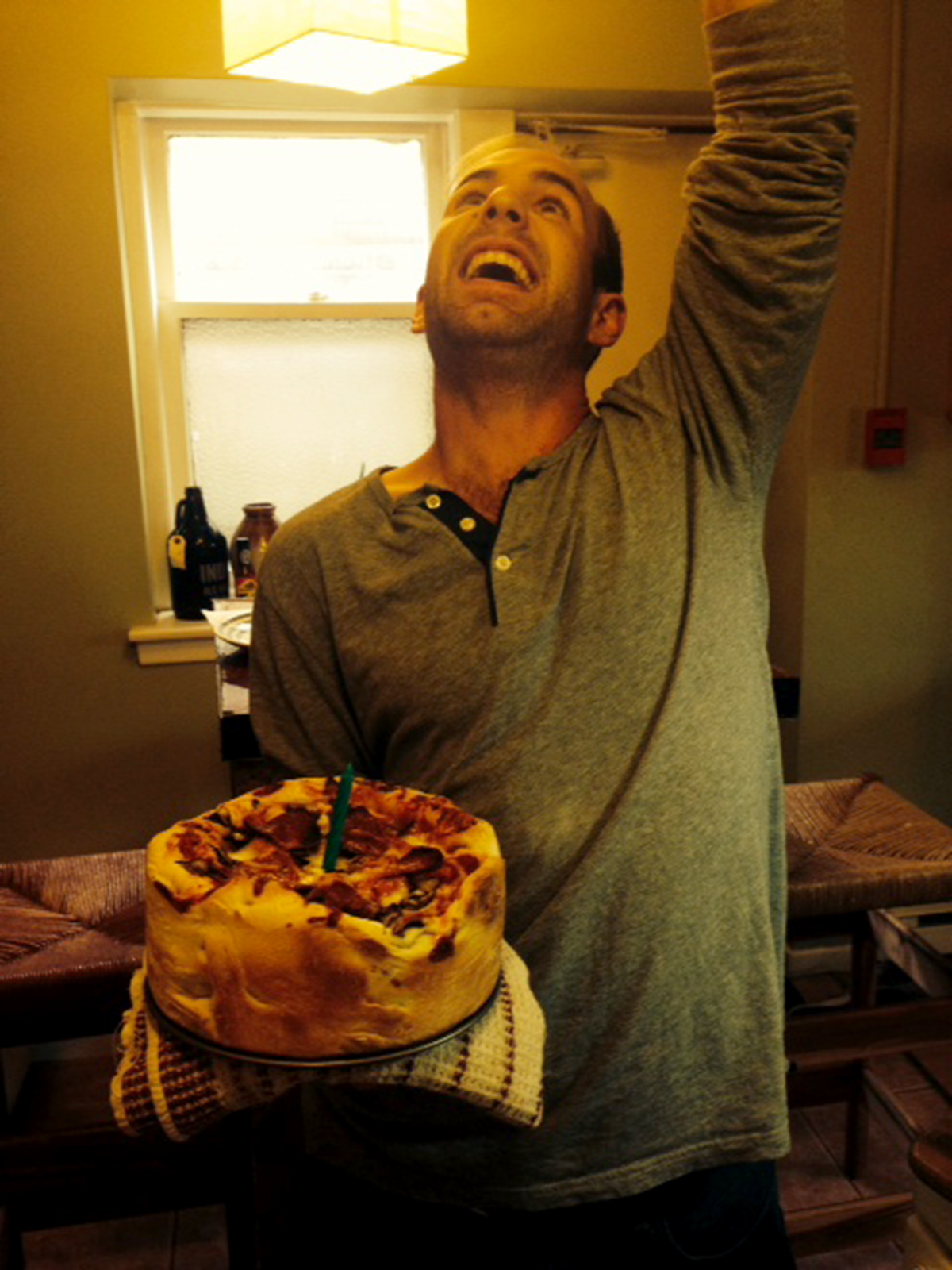 "You know, it actually tasted better than pizza. I love pizza and to me this was out of this world," she said. "It slightly resembled a lasagna, but didn't have that wet-pasta texture. Just imagine six layers of pizza all topped with your favorite pizza toppings. Mouth-watering to say the least."
It's a birthday that Ringer is sure to not forget.
"When I took it out of the oven, he was shocked at how amazing it looked. He loved it," Marsala said. "As you can see from his photo, he was ecstatic!"