If your hidden talent is impressions, you can finally get paid for it. A restaurant in Burbank, California, has a standing 10 percent discount for whoever orders in the voice of the character of the week.
"We had this chalkboard lying around and we were goofing off one day talking in ridiculous voices," Not a Burger Stand owner Matt Peek told ABC News. "We were like, 'Hey, we should do a discount for whomever orders in the voice.'"
The discount proved so popular that the restaurant now starts a new character every Tuesday, ranging from Gandalf in "Lord of the Rings" to Olaf in "Frozen" and every character in between. Some customers get extra into it.
"We did Dobby from Hogwarts last week, and a guy came in with a letter of welcome to Hogwarts and he ate free," Peek said. "Another guy showed up in full Gandalf garb, and I was like, 'You are awesome. Get whatever you want, it's on me.'"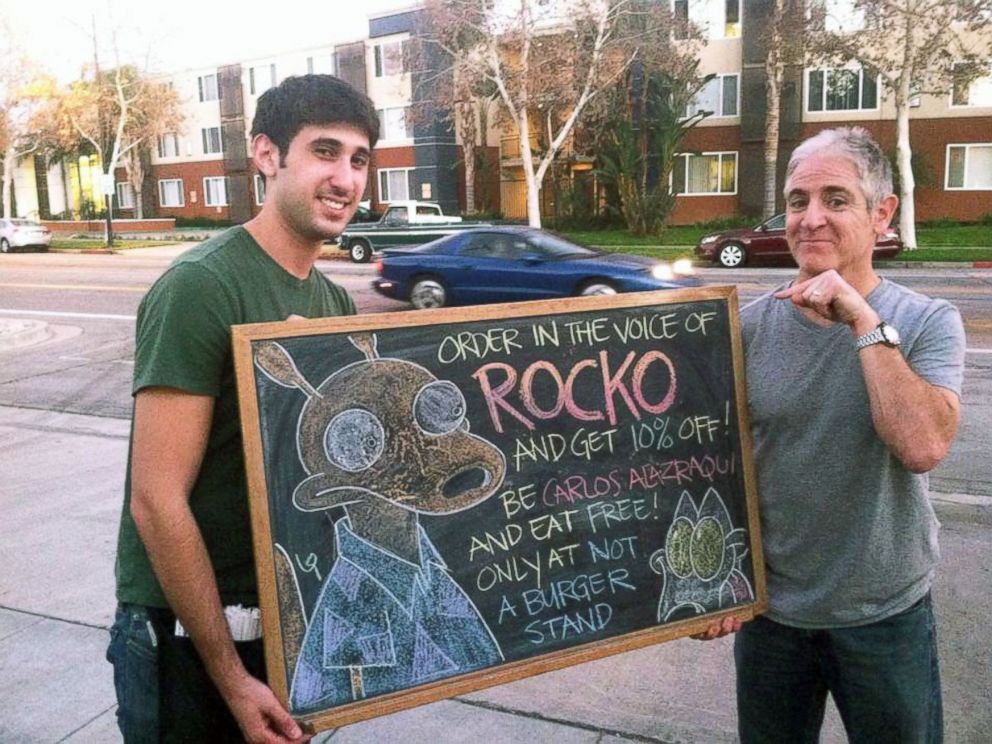 The restaurant has even had the actual voice actors of some of the characters show up for the discount, like Charles Fleisher ("Roger Rabbit") and Carlos Alazraqui (Rocko from "Rocko's Modern Life"). Despite the draw of 10 percent off though, Peek admitted that not many people actually take advantage.
"Most people get a laugh out of it, but they don't want to do it," Peek said. "But I will say we had a 90-year-old grandmother order in her best attempt at doing a Snoop Dogg rap. I really wish I had gotten video of because it was hysterical."