— -- After one New York mother gave birth to her first and only child, she was devastated to learn just four months later that he had a rare genetic disorder that would leave him blind.
But fortunately for Tracey Dones, her then-newborn son Anthony was able to undergo a transplant thanks to the anonymous donation of another New York newborn's umbilical cord blood.
Dones, 43, would often think of that anonymous donation.
"For 15 years I've thought of this woman and how she saved my son's life," she said.
After her entire family took Ancestry DNA tests -- an activity she chose to do to celebrate her birthday -- she accidentally became one step closer to meeting the woman who saved her son's life 15 years ago.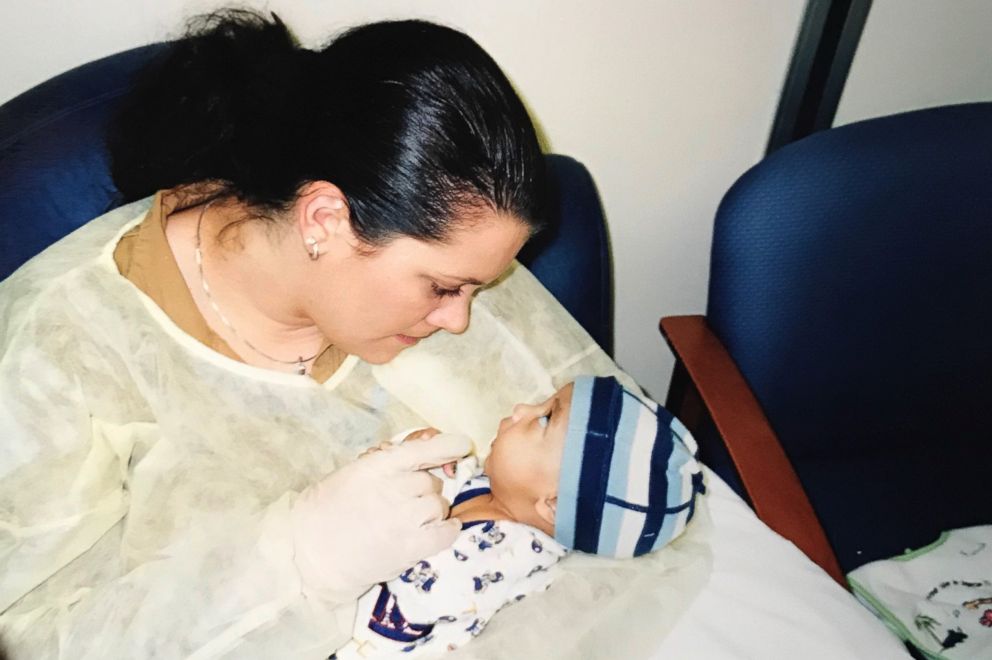 "It was cool to compare the breakdown with me and my twin brothers," Dones recalled to ABC News. "I'm 38 percent Eastern European ...mine was spot on."
"But when I got Anthony's results back I was confused," she continued. "It said he was 48 percent Eastern European. I couldn't understand. If Anthony's dad is Puerto Rican, how did Anthony have a higher percentage of Eastern European?"
After consulting Ancestry DNA, the Levittown, New, York, mother concluded that the test was picking up on the DNA from her son's donor. Since the genetic test also matches you with those who might be related to you, Dones noticed that Anthony Dones, now 15, was matched with a woman named Patti Bosques in Lindberg, New York.
She decided to reach out via the genetic company's website.
A lifesaving transplant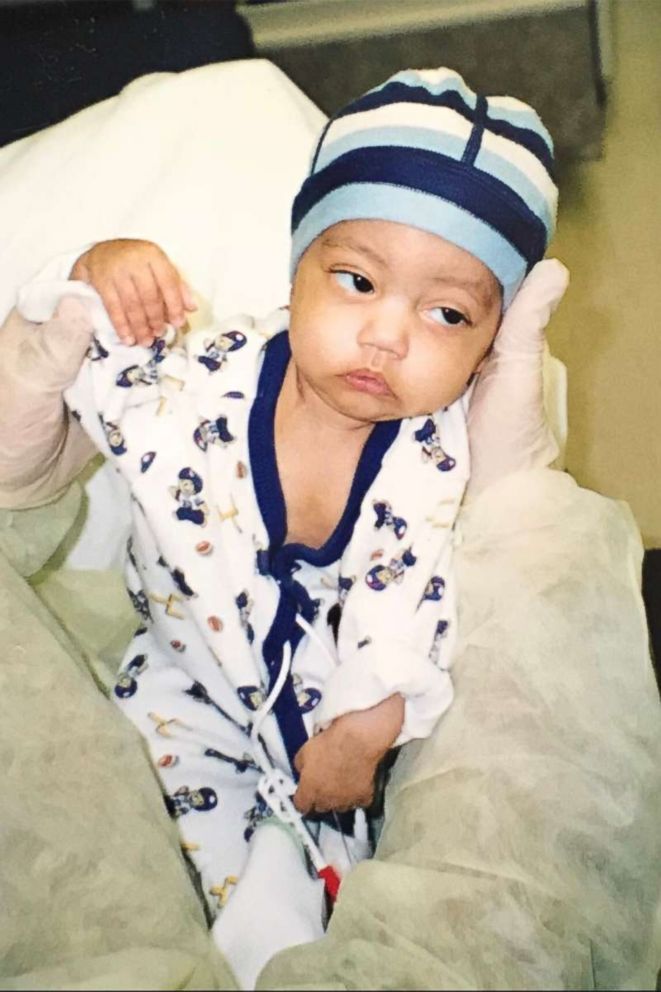 Anthony Dones was born July 11, 2002. Soon, his mother knew something was wrong.
"He was not thriving. He just looked off to me. He was small," Tracey Dones recalled. "He wasn't taking as much food ... he woke up vomiting one day."
Oh my God, it was like my whole world was falling apart completely.
It would take doctors four months to diagnose Anthony Dones with malignant infantile osteopetrosis, a rare genetic disorder that makes bones prone to fractures. It can also cause blindness, as it did in his case, as well as developmental abnormalities.
Tracey Dones said when she got the diagnosis on Nov. 7, 2002, with her then-husband, it felt like "total devastation."
"Oh my God, it was like my whole world was falling apart completely," she added.
Doctors told her that if her son didn't find a donor, he'd likely die. After searching through the National Marrow Donor Program, they had no luck. But then doctors searched for a donor through the New York Blood Center, and Tracey Dones said she was "thrilled" to learn doctors found a match.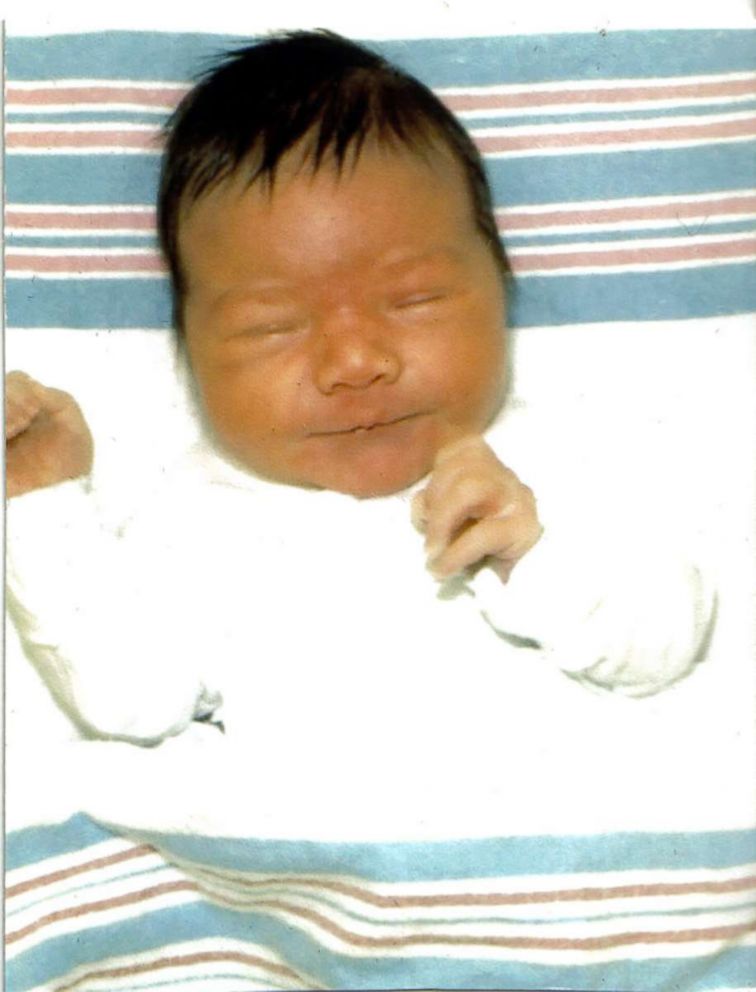 All she knew about the donor was that it was from a newborn baby, born in North Shore University Hospital in Manhasset, New York in 2001.
What she'd figure out some 15 years later, after taking her Ancestry DNA test, was that the donor was Sam Bosques. He's the youngest child of Patti and Jose Bosques.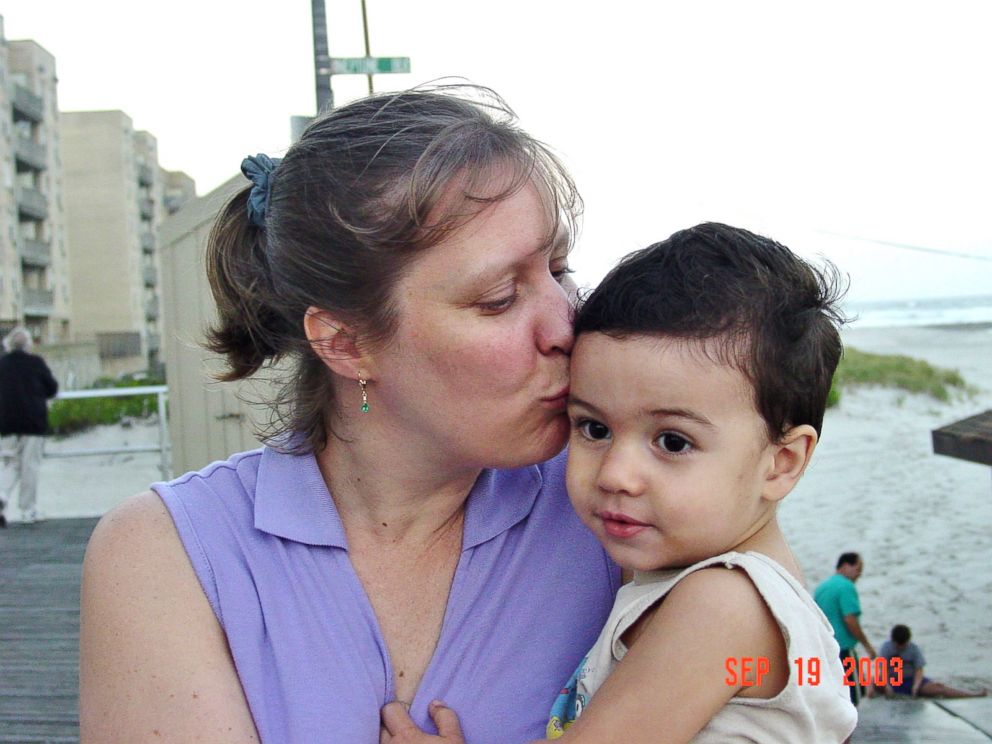 Patti Bosques told ABC News she doesn't remember much about her son's birth. In fact, she doesn't even remember donating his umbilical cord's blood.
"I remembered doing it for my daughter [Olivia, now 18]... and then my son was born two-and-a-half years later, but I don't really remember anything," she admitted with a laugh. "But Anthony was proof that I did."
A chance meeting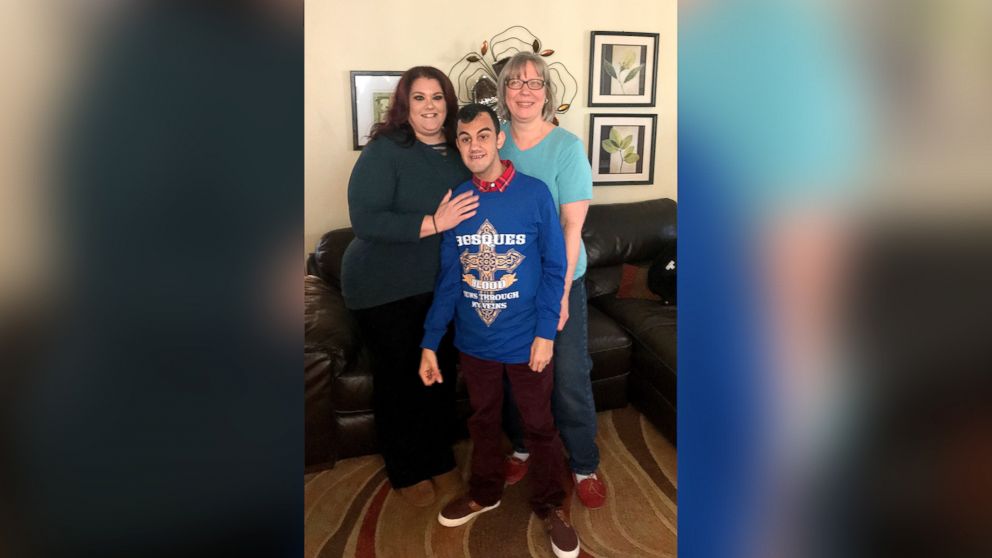 After Tracey Dones reached out via Ancestry DNA to Patti Bosques, the woman who saved her son's life, she didn't hear anything. So she reached out via Facebook.
Patti Bosques had just come home from a lengthy vacation. Being that it was days before Thanksgiving, she decided to put it off until after the holiday.
But Tracey Dones was undeterred, needing to thank the woman for what she had done over a decade ago.
"It turns out Anthony's dad played softball with her nephew. So my ex-husband contacted the nephew and he told her our story," Tracey Dones recalled.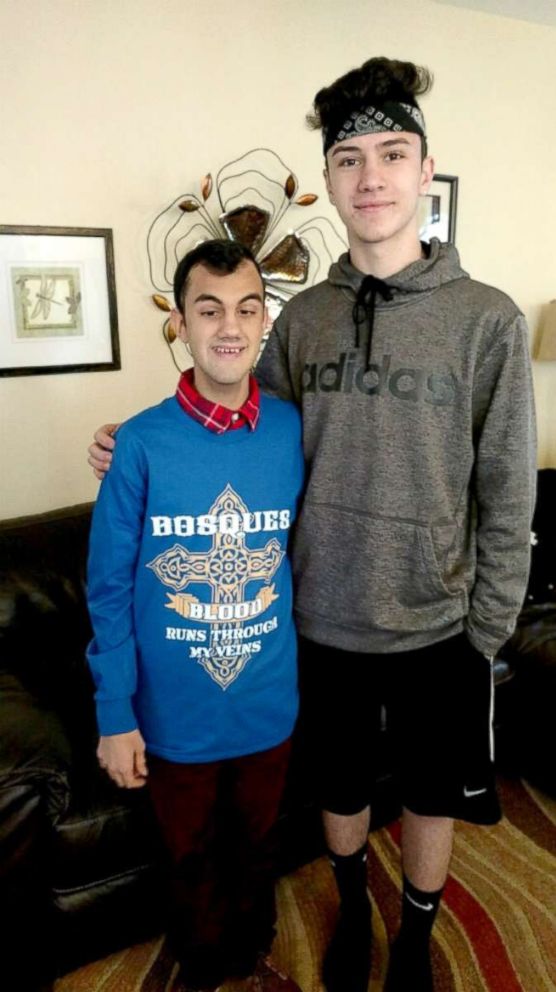 For her part, Patti Bosques said, "I couldn't stop thinking about it. I crawled out of bed, went downstairs and I [messaged] her on Facebook, and I heard back from her immediately."
The two decided to meet for the first time last weekend at the Bosques' home. The two families shared their experiences, photos and a meal.
"It was beautiful," Tracey Dones recalled. "They're a beautiful family. And my son is just so loving. He was giving hugs and kisses to everybody."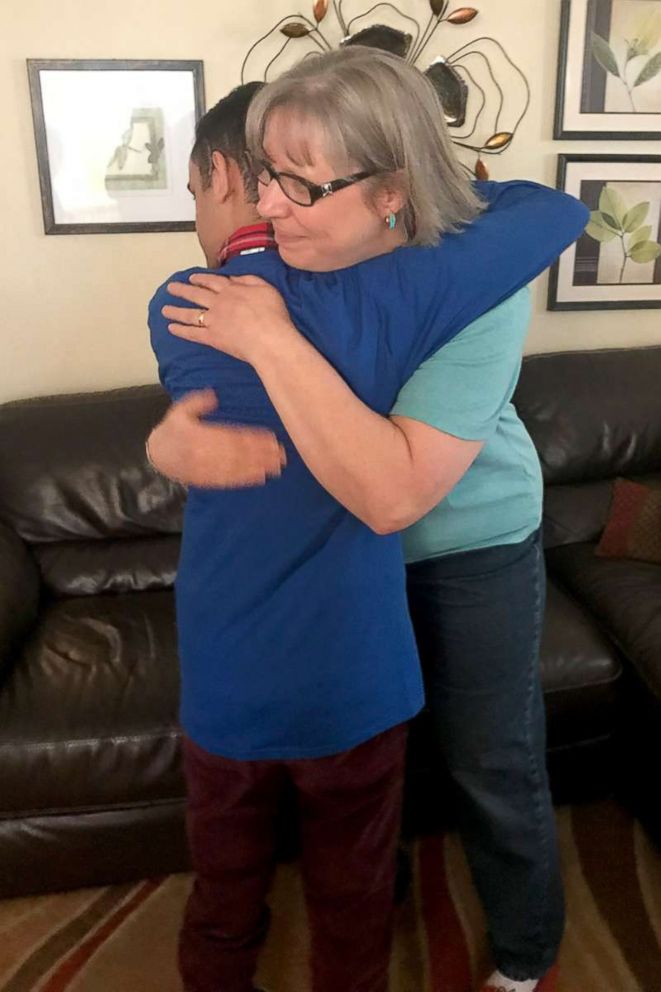 At one point during the meeting, Anthony Dones and Sam Bosques went off and played video games together -- a bonding moment all their own.
"I'm overwhelmed. It's very overwhelming," Patti Bosques said through tears. "When I donated the cord blood, I thought it was going to be used more for research. I certainly didn't think it would have such an individual impact on one person."
The two mothers both say they hope the families can continue a relationship past last weekend.
"He's a part of us. He really is a part of us," Patti Bosques said. "I now have a genetic son."