— -- As if a wedding day isn't magical enough, groom Stephen Watt wanted to take it one paw-dorable step further by surprising his bride, Keriann Watt, a lifelong pug-lover, with her very own puppy at their reception in Luss, Scotland.
"To give Keri her perfect wedding day meant that there had to be a pug. There was no way I could let that pass," Stephen Watt wrote to ABC News from New York, where the couple was spending their honeymoon.
The groom compared pulling off the surprise to a "military operation" with only his best man, usher and wedding videographer in on the elaborate scheme. He planned for five months to have his bride unwrap a duck dog toy, much to her own confusion, then have the dog's breeder walk in with her perfect little pug.
"I thought it was some sort of joke," Keriann Watt, 32, recalled. "When I saw the pug, I couldn't quite believe it. I was overcome with emotion and a little overwhelmed."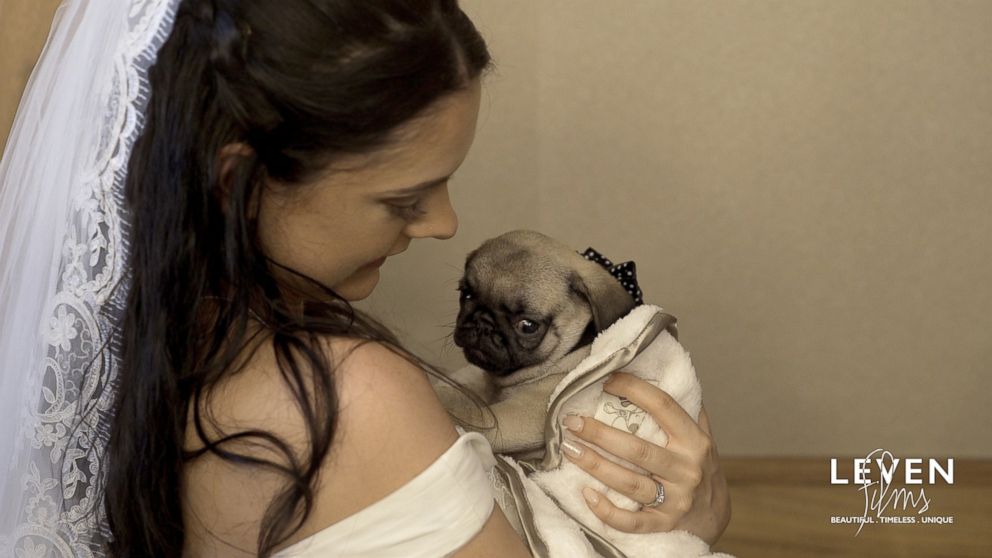 The bride immediately began to tear up, which confirmed for Stephen Watts that his surprise was a success.
"You can tell from the way the guests cheered just how much we all knew this meant to Keri. It really was a big thing for her," according to wedding videographer and close friend, John Paul Lusk of Leven Films, who caught the emotional moment on camera.
"My obsession with pugs started easily 10 years ago," Keriann Watt said. "Due to my love for pugs, over the years, friends have indulged me with pictures, cushions, soft toys, salt shakers, etc, and when people came to our home they couldn't believe that we didn't have a real one. I can't quite believe that I have my own real one now and no longer have to stalk poor pug walkers in the parks."
As soon as the newlyweds return home to Scotland on Friday, they will drive to meet the breeder and their "new little addition."
"[The dog] will be on U.K. time whereas we will be playing catch up so I hope she is patient with us at first as we try to get her settled into her new surroundings," Stephen Watt, 37, explained.
The new puppy parents think they have a name picked out for their baby girl "but need to make sure the name fits the pup" before they reveal it to the world, Stephen said.